Taliek Brown to join Iona basketball staff
May 15, 2022
Taliek Brown, UConn's director of player development, will join Iona basketball and coach Rick Pitino as an assistant coach starting on June 1, according to Jon Rothstein.
As a point guard on the Huskies' coaching staff, Brown helped the team win a national championship in 2004.
"I did a great job on the interview process," Brown said, "I guess coach Pitino believed in me, so he gave me a shot. I didn't know him too well (before the interview). But everything worked out. We built a little relationship. Now it's time to move on and take the next step."
Brown is confident that he is prepared to begin his first position as an assistant coach in a Division I program. His prior experience as a coach includes working as an assistant coach at LaGuardia Community College and as the head coach at August Martin High School, located in New York City.
Brown was responsible for a wide variety of tasks while serving as the director of player development at the University of Connecticut. He is confident in his ability to perform the duties of his new role.
"This was a great time because I've been at UConn for four seasons now and I've polished up my skill-set," Brown added. "I think this is basically the next opportunity. I learned a little bit of everything — how a program operates and runs, scouting, recruiting and player development. Just to be there for the guys and be a role model."
Brown was a McDonald's All-American in 2000. He played in all 31 games as a freshman for the Huskies until the 2001 season. Brown was a starter for four seasons at UConn, and he is still the team's all-time leader in assists.
After helping the Huskies defeat Georgia Tech in the 2004 national title game, he declared for the NBA Draft. In the NBA G-League, he was signed by the Idaho Stampede and spent one season.
As an international player, Brown also travelled to Turkey, Croatia, Bulgaria, and Canada between 2005 and 2013. He then graduated from UConn with a political science degree in 2013.
Pitino's track record
Last season, Pitino was named the MAAC Coach of the Year; he entered his third year as the head coach at Iona. An unexpected loss in the MAAC Tournament quarterfinals eliminated the Gaels from contention for the NCAA Tournament by the narrowest margins.
Of course, this isn't his first award. He was named national coach of the year multiple times after leading Providence to its first of seven Final Four appearances in 1987. He was named SEC Coach of the Year in Kentucky three times, and once, he was named Conference USA Coach of the Year.
He guided Kentucky to three Final Four appearances, the most recent of which was the 1996 national championship. The team is widely regarded as one of the best in school history.
Pitino coached Boston Celtics in the NBA before he returned to coach Kentucky's rival at Louisville. He led the Cardinals as head coach to three Final Fours. However, the NCAA vacated two (2012-13) of the Final Fours and a 2013 national championship.
Pitino has accumulated a 37-12 record since taking over as head coach at Iona in the previous season. The 2020-21 team reached its best performance at the appropriate time, winning four consecutive games throughout the MAAC Tournament to receive an automatic bid from the league.
The Iona Gaels was eliminated in the first round of the NCAA Tournament by the Alabama Crimson Tide, who were a No. 2 seed. The Gaels defeated Alabama in the rematch in November of the previous year, which was Iona's most impressive victory.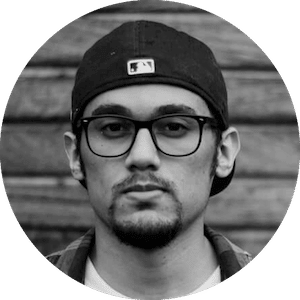 Gus Anderson
Gus Anderson is a gambling wizard. As a kid he dreamt about becoming a Tennis, Hockey and Golf professional but ended up as a gambling professional with focus on both sports & casino.