Suns host Jaylin Williams, Lester Quinones in pre-draft workout
June 13, 2022
Arkansas Razorbacks forward Jaylin Williams reportedly is included on the Phoenix Suns' interest list of draft prospects. Williams was one out of two additional prospects that participated in a pre-draft workout with Phoenix this Sunday. Multiple sources claimed the forward would proceed to the second round.
Memphis Tigers guard Lester Quinones did his workout session with the Suns much earlier. Both prospects stand out among the best collegiate basketball players this season.
In Arkansas, the forward was only three games away from playing 40 this season ahead of his entry into the 2022 NBA Draft. Quinones, on the other hand, is slightly below Williams stat-wise but has developed much better improvements in his offensive and defensive capabilities compared to his first stint with Memphis in 2019.
Williams' collegiate career
The future of both players with the Suns remains to be seen. However, the duo had something in common. They are both trying to captivate the scouting Phoenix ahead of the draft's deadline on June 23.
Williams was named to the All-SEC second team before announcing his entry to this year's draft. Despite a not-so-stellar career in Arkansas for the 2020-2021 season, the young forward posted huge improvements this season.
Playing 37 games in total, Williams averaged 31.6 minutes per game, 46.1 field goal percentage, and 23.9 in three-pointers. Additionally, he maintained over 70 percent of free throws in two seasons with the Razorbacks and was ranked fifth in the country's total rebounds by hitting 364 and fourth in the defensive win.
Prior to entering the draft, Kevin McPherson of Hogville.net claimed that Williams would receive a draft guarantee from a team much later in this year's NBA Draft.
"A source told Hogville.net that Williams has a draft guarantee and could go as high as the late first round," McPherson said.
The 6-foot-10, 235 pounds big man is a solid addition to many teams in the league. However, if the Suns think that Williams is the man they are looking for, the forward might go to the second round early since Phoenix will likely have to acquire a pick to make the deal happen. The same goes for Quinones.
Quinones' stats, experience
Quinones is a much more experienced player compared to Williams. Before kickstarting his career with the Tigers in 2019, the Dominican-American played for the Dominican Republic national under-18 team. He was selected to play in the 2018 FIBA Under-18 Americas Championship. In six games, he averaged 17.5 points, made 6.3 rebounds, and had 3.5 assists per game.
Playing in Memphis had the 21-year-old slump for a few games. Throughout the years, he made notable improvements with his shooting and played in more games competing in the Atlantic Coast Conference.
In the 2021-2022 season, Quinones played 33 games, averaging 27.2 minutes per game. He also was 44.9 in field goals, and 39.0 in three-pointers. The 6-foot-5, 210 pounds guard demonstrated a strong and promising shooting play in Memphis.
When it comes to his prospects in this year's draft, Quinones is projected to fall into the undrafted pool where Phoenix may freely employ their negotiation game to the young guard.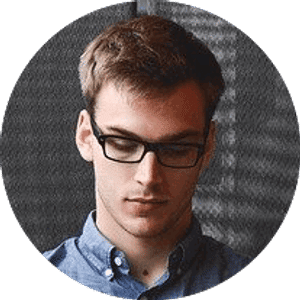 Jake Williams
Jake Williams is a sports gambling expert. He's been writing in the sports betting and DFS industry for over a decade. He specializes in MLB and NBA, along with College Basketball and College Football.