Steve Kerr, Draymond Green praise Jordan Poole
April 11, 2022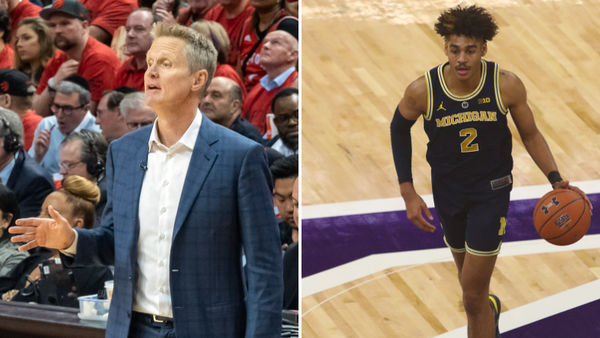 After the Golden State Warriors' 100-94 victory over the San Antonio Spurs on Saturday night, head coach Steve Kerr said that Draymond Green was the most outstanding player on the court that evening.
Green, on the other hand, was uninterested in hearing about his own performance. Instead, he concentrated on Jordan Poole, campaigning for Poole to be voted the Most Improved Player of the Year.
"When you look at where he's come from, the steps he's taken, he's been thrown into a position that not many guys would handle well and that's essentially to do your best Steph Curry imitation," Green said.
"Jordan has continued to grow.... I thought tonight, having a poor shooting night, he stuck with it and he helped close the game for us, and that's a sign of he's one of those guys. No matter what, you're finding a way."
In the game against the Spurs, Poole had his toughest shooting game in months, going 3-of-19 from the court and 1-of-11 from outside the 3-point arc. However, Poole went 11-for-11 from the free-throw line and ended with 18 points. His effort earned him praises from Kerr and Green
"It does to me," Kerr said when asked if Saturday's game demonstrated Poole's improvement. "I don't know as far as the voting on the award… Where he was two-and-a-half years ago compared to now, it's just dramatic and he's earned every bit of it."
Overcoming the slow start
This match started slowly because Poole "wasn't feeling well".
"Having a poor shooting night, he stuck with it," Green said. "Didn't have it, didn't have any energy and he helped us close the game down the stretch. No matter what, you're finding a way."
As the Spurs bounced back to catch up from a 17-point deficit in the fourth quarter, Poole stepped up to provide some scoring for the Warriors. He scored in the fourth, eight of his scores came from the free-throw line. The Warriors were then able to stave off the Spurs,
"He stayed aggressive," Green added. "Due to that, you still have to react. You're not just giving him shots. All it takes is one, so they are still all over him. And he got to the hole when we needed him the most. When they were making their run he got four key free throws down the stretch. That's what the greats do."
Green's reaction to other suggestions
Ja Morant of the Memphis Grizzlies was mentioned by many as a possible candidate for MIP, but Green adamantly opposed the idea.
"The award is called 'The Most Improved,' not 'Who Had the Best Year?'" Green said. "No disrespect to Ja Morant but Ja Morant is an MVP candidate… Ja Morant was fucking incredible last year. When you look around, the most improvement has been Jordan Poole."
Poole has just one game remaining in the regular season. According to his coach, he has done more than enough to get the MIP.
"As his coach, as someone who sees him every single day, I'm thrilled with the growth and the maturity," Kerr said. "He's just worked so hard and he's played different roles. He's been our point guard, our 2-guard. He's started, he's come off the bench and regardless, he's learned and listened and improved. "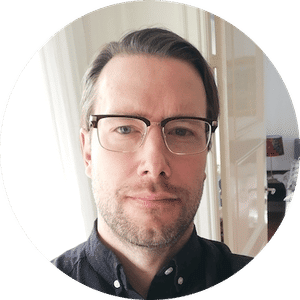 Martin Evergreen
Martin Evergreen is a sports betting professional who provides initiated betting picks and predictions. His main focus is on NHL picks, sportsbook promotions, and casino stories.