Stefon Diggs shares thoughts on teaming up with Odell Beckham Jr.
August 27, 2022
Buffalo Bills wide receiver Stefon Diggs gave his opinion about his probability to play with Odell Beckham Jr. in the team's offensive lineup. According to Complex, Diggs said that Beckham Jr. could be a great teammate for the Bills' offensive lineup.
Currently, Beckham Jr. is enlisted in the NFL's free agent pool but remains unsigned this offseason, as he recovers from the torn ACL he suffered in the Super Bowl, against the Cincinnati Bengals.
"I don't live in the world of social media or anything like that, but I feel like he's hands-down one of the best players in the league, especially when he's been healthy," Diggs said. "He's a great teammate, and it's not just that adding him would be helpful – he's a great player and great person."
Even though he said that the Bills currently have a good roster on the offense, Diggs said that if the management could add another player as an addition, it would be great for the Bills.
"If he does come, that would be great; but if he doesn't, it's OK, it won't be the end of the world," Diggs said.
Diggs called Beckham Jr.'s performance with fellow wide receiver Cooper Kupp in the Rams' last season an "excellent" performance.
Both Beckham Jr. and Kupp were key players for the Rams' Super Bowl win in February, as Kupp was named as AP Offensive Player of the Year and the MVP of the Super Bowl. Meanwhile, for Beckham Jr., playing with the Rams has helped him regain his best performance, after leaving the Cleveland Browns midseason, last year.
On the other hand, Von Miller, who recently signed with the Bills with a six-year $120 million contract, said that there is an "open door" for Beckham Jr. to join the Bills.
Last season, Miller was also part of the Rams' roster, he played as an outside linebacker. It is reported that the 33-year-old footballer has been lobbying Beckham to move to Bills, according to Pat McAfee Show.
"Him coming here would really be the icing on the cake and would really put us over the top," Miller said.
Diggs' opinion for Bills
Diggs signed a four-year contract extension with the Bills in April which is worth $96 million. It is reported by Complex that his performance of above 100 receptions playing with Bills' quarterback Josh Allen, made him get offered a new contract.
When asked by Complex about his performance on the Bills, Diggs said that he was grateful for how he helped the Bills from being the underdog to one of Super Bowl's top contenders.
He also mentioned that it was the excitement and enthusiasm of the fans in Buffalo, Western New York, that gave him the impression that he had lived in the city for a long time.
"It's exciting and it's really a pivot from us being the underdog, you know what I'm saying? You've worked for it, and now that people actually expect a lot from you, you can gauge that your team is different, the mindset's different," he said.
"It's like, not only are there outside expectations, but what do you expect of yourself, and what do you expect from those around you? So it's a really exciting time to be a Buffalo Bill."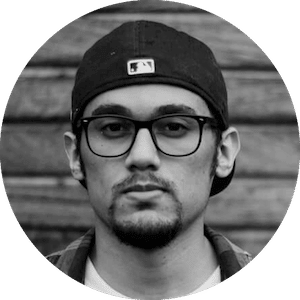 Gus Anderson
Gus Anderson is a gambling wizard. As a kid he dreamt about becoming a Tennis, Hockey and Golf professional but ended up as a gambling professional with focus on both sports & casino.