St. Peter's vs. Purdue March Madness Betting Prediction 3/25/22
March 24, 2022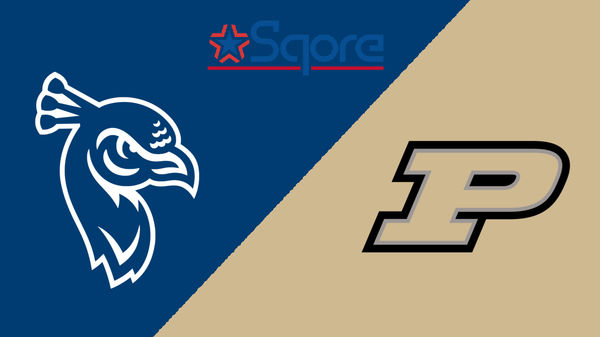 Every year, there is one team that captures the hearts of college basketball fans, and it's St. Peter's this season. The Peacocks stunned Kentucky in the first round then held off Murray State in round two to become the third No. 15 seed to advance to the Sweet 16. If St. Peter's wants to make history, though, it will need to go through Purdue, which has calmly bulldozed its way to the Sweet 16.
St. Peter's vs. Purdue Betting Pick
Strong presence in US
Wide range of betting options
Generous bonus offers
UP TO $1,000
This game will be played at the Wells Fargo Center at 7 p.m. Eastern on Friday, March 25, 2022.
Why bet on the Boilermakers:
✅ Even in two of the biggest wins in program history, St. Peter's offense was lackluster from an individual perspective. Doug Edert was the only player to score in double figures in both games and only two players in each contest actually finished with at least 10 points. With no one averaging more than 12 points per game, the Peacocks need more than one player to score in bunches.
✅ Mason Gillis is easily overshadowed by the talent around him, but the sophomore forward does a lot of little things well for Purdue. He doesn't take many shots, which is why he averages just six points per game, but he has grabbed at least five rebounds in 10 of his last 13 games, including seven games with at least seven boards.
✅ St. Peter's defense is reliant on slowing down the perimeter shooting, which works against most teams that focus on the backcourt. However, the Peacocks have been very vulnerable on the interior, allowing Kentucky's Oscar Tshiebwe to score 30 points and grab 16 rebounds in the first round. St. Peter's has lost the rebounding battle in five of its last seven games and sent three prominent big men to the line at least 10 times in the first two rounds. 
✅ Purdue is able to use its physicality in the post to challenge opposing defenses, and it worked in the first two rounds. The Boilermakers attempted 33 free throws against Yale then another 46 against Texas, sinking 60 of those 79 attempts for a 76 percent free-throw percentage. Most of the top-level teams St. Peter's has faced this season have ended up attempting at least 30 free throws.
✅ St. Peter's is the third No. 15 seed to advance to the second weekend of the NCAA Tournament, but neither of the other two 15 seeds ended up winning their Sweet 16 matchup. Purdue did beat the Peacocks in the 2011 NCAA Tournament in the programs' only other meeting.
Strong presence in US
Wide range of betting options
Generous bonus offers
UP TO $1,000
This is very unfamiliar territory for St. Peter's, which had lost its only three NCAA Tournament games prior to taking down Kentucky. However, the new terrain is close to home in Philadelphia after finding ways past the second-seeded Wildcats as well as a 30-win Murray State squad. No team is playing with less pressure right now than the Peacocks, and that is a tremendous advantage this time of year when the games become more important and the bigger schools hit the court with that weight of expectations.
The Peacocks weren't even a dominant conference champion, either, finishing second in the MAAC behind Iona before winning the conference tournament without facing the top seed. They played a tough non-conference schedule but struck out in those bigger games with losses in all of those contests. St. Peter's is impressive on paper defensively, holding teams to 38.4 percent overall shooting and less than 30 percent from behind the arc. The offense isn't spectacular at 43 percent shooting, but it's been enough thus far.
Daryl Banks III is the team's leading scorer at 11.4 points per game followed by KC Ndefo at 10.7 per contest, the only two in double figures. Ndefo also ranks second in rebounding at 6.2 per game, trailing the 6.6 per contest from Fousseyni Drame, who is among the pack averaging five to seven points per game. Banks is shooting 38 percent from behind the arc  and Doug Edert is hitting 42.5 percent from long range as well while just short of 10 points per game coming off the bench.
This is the fourth time in the last five NCAA Tournaments that Purdue has reached the Sweet 16, but it has been tricky for the Boilermakers to play a second game on the second weekend. In 2017 and 2018, Purdue lost in the Sweet 16 then fell in the Elite Eight in 2019. Since Purdue made the Final Four in 1980, the Boilermakers have played in 10 regional semifinals and are just 3-7 in those games.
Yet this year's Boilermakers team has an easier Sweet 16 draw, and is among the most talented teams in the Matt Painter era. Purdue has one of the best offenses in the country, averaging nearly 80 points per game on 49 percent shooting, including almost 39 percent from long range. The Boilermakers also use their size advantage to be dominant on the glass, having lost the rebounding battle just twice this season. Defense is a slight concern for Purdue with teams shooting 42.5 percent from the field against the Boilermakers, including Big Ten foes making nearly 45 percent of their shots.
Balance is the key word for Purdue with its sensational guards who can shoot the ball and extremely tall forwards who make life difficult in the paint. On the perimeter, Jaden Ivey is the star as the team's leading scorer at 17.6 points per game in addition to roughly three assists per contest. He's shooting 36.4 percent from behind the arc, trailing Sasha Stefanovic at almost 38 percent who also is contributing almost three assists per game in addition to 10.4 points per game. Zach Edey towers over the competition at 7-foot-4 and is averaging 14.5 points and eight rebounds per game. Trevion Williams doesn't start, but he's also a critical member of the frontcourt with 12 points and 7.4 rebounds per contest in addition to his roughly three assists per game.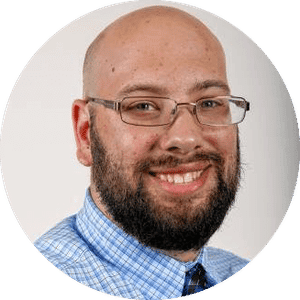 Josh Walfish
Josh Walfish is an award-winning journalist who has covered college sports for the past decade. He most-recently was chronicling the UMass Minutemen and now works as a freelancer writer and editor based out of Chicago.