St. Louis Blues defeat Minnesota Wild 5-2 in Game 4
May 9, 2022
Jordan Binnington won his first playoff game in roughly three years on Sunday, leading the St. Louis Blues to a 5-2 victory over the Minnesota Wild in Game 4 of their first-round Stanley Cup playoff series, tying the series at 2-2.
Binnington last won a playoff game on June 12, 2019, when the Blues won their first Stanley Cup by overcoming the Boston Bruins in Game 7.
Binnington then went 0-9 in the playoffs, posting a 4.20 GAA and .875 save percentage.
"It felt good, I felt prepared," Binnington said. "We had a good start to the game, a really good first period. Definitely a big win, a hard-fought win. We had guys step in the lineup, but I felt pretty good.
"Definitely I had to be patient. Nothing this morning, wait for the game, just hanging out at home and just prepping. We had a good start to the game, a good first period. Definitely a big win, a hard-fought win. Felt pretty good."
Ville Husso, who took over as the Blues' starter during the regular season, started the first three games of this series. After Husso's back-to-back losses in Games 2 and 3, Blues coach Craig Berube, who was on the bench when the Blues won the Cup in 2019, fielded Binnington as a starter, in which he eventually outplayed Marc-Andre Fleury with a 28-save performance.
"That's why we play. These are fun moments," Binnington said. "There's adversity, and it's just backing it up and picking yourself up and trying to get back at it again. It was an opportunity for me tonight, and we played a heck of a game, we kept it tight. Now we just shift our focus to next game and prepare."
According to Binnington, he knew he would be playing in Game 4 on Saturday. Berube said he relied on Binnington's postseason success to get St. Louis back on track after two straight losses.
"I thought he was really good tonight, played the puck exceptionally well," Berube said. "Looked real calm and cool in net. He's always the same. He doesn't show a lot of emotion (when I told him he was in). He just goes and plays."
Minnesota 'hard to play against'
St. Louis, the Central Division's No. 3 seed, was powered by David Perron's two goals and an assist, Jordan Kyrou's two goals, and Ryan O'Reilly's two goals and two assists.
"They're a great team. They're hard to play against," Berube said of the Wild. "They do a good job, and we're a good team too, so here we are. We're tied."
For Minnesota, the No. 2 seed in the Central, Kirill Kaprizov scored his sixth goal of the series, Matt Boldy scored his first career playoff goal, and Marc-Andre Fleury made 29 saves.
At 4:19 of the first period, Kyrou gave St. Louis a 1-0 lead by scoring on his own rebound after Fleury failed to control the initial attempt.
"Yeah, it's definitely nice to get the first goal," Kyrou said. "It's a huge confidence builder for the team, especially here at home. The crowd was unbelievable tonight and it definitely got us going."
Game 5 will be played in Minnesota on Tuesday.
Don't miss our NHL playoff picks. Read the latest NHL expert betting picks!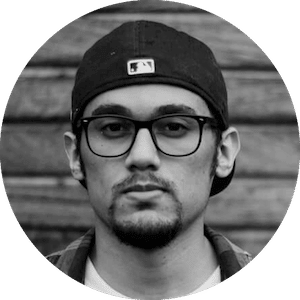 Gus Anderson
Gus Anderson is a gambling wizard. As a kid he dreamt about becoming a Tennis, Hockey and Golf professional but ended up as a gambling professional with focus on both sports & casino.