St. Cloud State vs. Western Michigan Betting Preview
November 18, 2021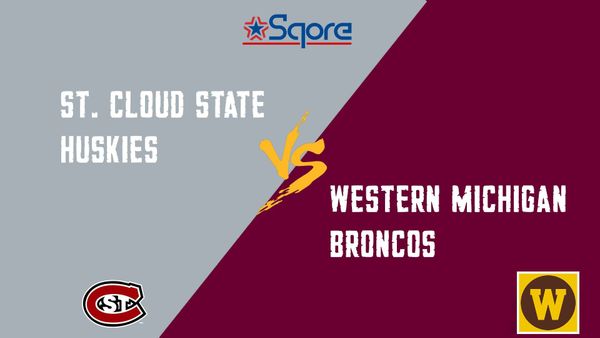 It should be an interesting test for both teams as Western Michigan hosts St. Cloud State for a two-game set this weekend. The Broncos have lost three straight but are still ranked 13th in the latest poll while the Huskies have risen to No. 2 in the nation despite having their five-game win streak snapped last week in Omaha. Western Michigan has faced a difficult schedule thus far and held its own, including upsets already of the teams sandwiched around St. Cloud State in the polls.
St. Cloud State vs. Western Michigan Betting Pick
The Pick: Western Michigan Moneyline
This game will be played at Lawson Arena in Kalamazoo, Michigan at 7 p.m. Eastern on Friday, November 19, 2021.
Why bet on the Broncos:
✅ St. Cloud State has been very stout defensively, but it is 0-2 when surrendering at least three goals per game. Western Michigan is averaging more than three goals per game led by eight goals this season from Ethan Frank and 12 assists from Drew Worrad. 
✅ Broncos goalie Brandon Bussi is 2-0 in his career against St. Cloud State with a 2.00 goals against average and .916 save percentage in those two games. 
✅ The Huskies have lost four straight games in Kalamazoo and have lost six of the eight meetings between the teams over the past two seasons.
✅ Western Michigan is 4-1 on Fridays this year, which includes the teams ranked first and third in the current USCHO poll. The Broncos are 2-3 combined on every other day of the week. 
The Pick: Western Michigan Moneyline
St. Cloud State has certainly started this season looking like the national runners-up from a year ago. The Huskies have won nine of their 12 games so far this season and have looked quite dominant in the process. They are holding teams to just 1.5 goals per game and have scored 3.8 goals per contest, though that number drops to three goals if you exclude the 12 goals they poured on St. Thomas in the opener. Either way, St. Cloud State has five wins by at least three goals and has scored at least three goals in seven of its 12 games this season.
The defense is backstopped by goalie David Hrenak, who has a .939 save percentage and 1.50 goals against average this season in 11 starts. He hasn't had to do much work with seven starts of 24 or fewer saves, but the Huskies only allow roughly 26 shots per game anyway. On the other end of the ice, three players share the team lead with six goals, including Kevin Fitzgerald who also has a team-high 10 assists to lead the squad with 16 points. In addition to that trio which has all scored at least three power-play goals, all three of Zach Okabe's goals this year have come on the man advantage. St. Cloud State has 19 power-play goals overall in 54 chances for a 35-percent conversion rate while holding teams to just six power-play goals on 41 chances while the Huskies are a man down.
Western Michigan is no stranger to ranked foes as six of its first 10 games came against teams ranked in the polls. The Broncos have survived that schedule at 6-4 through an offensive explosion that has helped them overcome some troublesome defending. They are barely outscoring opponents this season 32-30 and hold a roughly three-shot advantage per game. Western Michigan has scored at least four goals in half of its games, but it has also allowed at least three goals in seven games this season. It is no surprise that the Broncos are 5-0 when they score at least four goals in a game and 5-2 when it allows three goals or fewer in a contest.
Ethan Frank leads the charge for the Broncos with eight goals and six assists, but his 14 points are two shy of Drew Worrad, who has four goals and 12 assists this year. Ronnie Attard and Michael Joyaux also have at least 10 points for the Broncos, but just six skaters have a positive plus-minus this season. In particular, the Broncos are having some trouble in goal with Brandon Bussi registering just a .896 save percentage. He has stopped at least 35 shots in two of his last three starts, but both of those were losses as his workload is directly impacting the Broncos' success.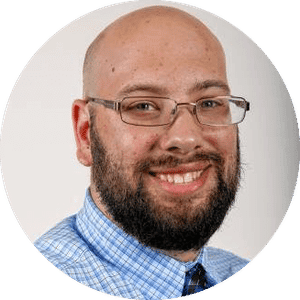 Josh Walfish
Josh Walfish is an award-winning journalist who has covered college sports for the past decade. He most-recently was chronicling the UMass Minutemen and now works as a freelancer writer and editor based out of Chicago.