Sqore U.S. Sports News Outlet Expands into Chile with Spanish-Language Version
September 6, 2023

Hey there, Sqore enthusiasts! We've got some exciting news. We're thrilled to announce that Sqore.com is breaking new ground by launching a specialized Spanish-language version targeting the sports-crazy Chilean market.
That's right! We're expanding our love for sports and entering our 3rd country in Latin America (Brazil, Peru and now also Chile). Chile, is a nation with a rich sports culture and a deep passion for games like soccer, tennis, and basketball.
Why Chile?
Let's be real—Chile knows how to play the game. From soccer legends like Alexis Sánchez to tennis stars like Fernando González and Nicolás Massú, this country has produced athletes that have dominated the international stage. And let's not forget about the incredible basketball scene that's picking up steam. Chileans live and breathe sports, and we want to be right there, providing the latest news, scores, and in-depth analysis that fans crave.
A Fusion of Cultures
While we'll be putting a heavy focus on sports that have a massive following in Chile, that doesn't mean we're putting American sports on the back burner. You'll still get your fix of the NFL, NBA, MLB, and more, but with a unique Chilean twist.
Be Part of the Action
We're not just a news site; we're a community. Join us on social media, where the conversation never stops. Look out for our live game coverage, expert panel discussions, and fan-submitted content to make you feel like you're in the stadium.
Ready, Set, Launch!
Our Chilean site is up and running, and we couldn't be more excited for you to check it out. So, what are you waiting for? Dive into the latest sports news tailored just for you, the Chilean sports fan. You bring the passion; we bring the news. Let's make this a winning partnership!
For all you sports aficionados out there—whether in Santiago, Valparaíso, or anywhere else in this beautiful country—this one's for you.
So, are you as pumped as we are? Visit our brand-new Chilean site today and become part of our ever-growing sports community. 🇨🇱🏆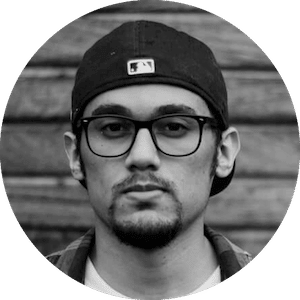 Gus Anderson
Gus Anderson is a gambling wizard. As a kid he dreamt about becoming a Tennis, Hockey and Golf professional but ended up as a gambling professional with focus on both sports & casino.