South Carolina Gamecocks' Julian Bosnic joins Pittsburgh Pirates
August 2, 2022
South Carolina Gamecocks pitcher Julian Bosnic made a last-minute decision to join the Pittsburgh Pirates on Monday, according to multiple reports. The left-handed pitcher had verbally agreed to join Arkansas Razorbacks but changed his mind just before the deadline.
On July 9, Bosnic tweeted he had committed to the Razorbacks. "Excited for the next opportunity! @razorbackbsb @hobbs_38," he said. However, he never signed a letter of intent with the program, according to a team spokesman.
The signing of Bosnic came three days after Pittsburgh GM Ben Cherington said the team would not sign any picks other than first pick Termarr Johnson.
"It's certainly one of the things that's new that you didn't have to think about," Cherington said. "I think every team obviously wants to feel that the full complement of their roster is available to play, but we're in a new world and there's personal choices."
During his four years tenure in South Carolina, Bosnic only played one full season for the Gamecocks. In 2021, Bosnic was 4-2, had a 2.84 ERA, and struck out 78 batters in 50 2/3 innings of mostly relief work. He held opponents to a .133 batting average and held SEC batters to a .127 average. He had a 37.9 percent strikeout rate and 13.9 K/9. The University of South Carolina product only allowed two home runs.
Bosnic was drafted by the San Francisco Giants in the 16th round of the 2021 draft but opted to return to South Carolina. He missed the 2022 season due to a flexor strain in his pitching elbow. He was expected to be a starter that season. Bosnic will be a fifth-year senior at Arkansas next season and can appeal for a sixth season because he was redshirted for two seasons due to an injury.
Bosnic not alone
The terms of Bosnic's signing were not immediately disclosed. Teams can sign draft picks between the 11th and 20th rounds for up to $125,000 without their bonuses counting against a bonus pool for players drafted in the first ten rounds.
Bosnic is the second player to sign professionally after committing a transfer to the Razorbacks. UC-Santa Barbara shortstop Jordan Sprinkle committed to Arkansas on July 8 but signed a $452,900 contract after being drafted by the Chicago White Sox in the fourth round last week.
Sprinkle had an impressive three-season career for the Gauchos. He hit for a .319 average with ten home runs, 67 RBI, and 51 stolen bases. He was known best for his ability to get extra-base hits. Sprinkle recorded 29 doubles and six triples in his three-year career.
There were at least four players who signed rookie contracts on the deadline day. Aside from Sprinkle, Robert Moore and Jalen Battles signed deals with the Milwaukee Brewers and Tampa Bay Rays, respectively. Meanwhile, pitcher Connor Noland joined the Chicago Cubs, and Evan Taylor signed a rookie deal with the Miami Marlins.
Meanwhile, the Pirates recently traded veteran left-handed pitcher José Quintana and right-handed reliever Chris Stratton to the St. Louis Cardinals. In return, the Pirates acquired reliever Johan Oviedo and corner infield prospect Malcolm Nuñez.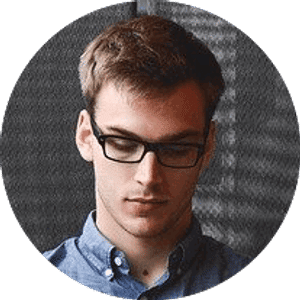 Jake Williams
Jake Williams is a sports gambling expert. He's been writing in the sports betting and DFS industry for over a decade. He specializes in MLB and NBA, along with College Basketball and College Football.