Shareef O'Neal signs six-figure deal with G League Ignite
July 26, 2022
According to Shams Charania, a reporter for The Athletic, Shareef O'Neal, the son of Hall of Famer Shaquille O'Neal, has signed a deal with the NBA G League's Ignite team. The organization helps young players develop by pitting them against veteran players in exhibition games.
After graduating from high school, O'Neal was a four-star recruit ranked as the 41st-ranked player in the 2018 recruiting class. He played for UCLA and LSU.
Reasons Shareef signs deal with G League
Despite not being selected in the NBA's draft in 2022, Shareef is still focused on becoming a professional basketball player.
The reporter said teams were interested in his pedigree and athletic abilities. During the summer league, he played in six games and averaged around five points and three rebounds per game.
The 22-year-old decided to sign with the G League Invite team to continue developing his skills and establish himself as a professional player. He believes that if given the opportunity, he can make an impact on the court.
In his college basketball career, Shareef dealt with various health issues. He took a medical redshirt in his first year at UCLA due to a foot injury. He also sustained multiple foot injuries in 2020 and 2021.
After the 2019-20 season, he transferred to his father's alma mater, the Louisiana State University. During his junior year, he played in 14 games and averaged around 2.9 points and 2.1 rebounds per game. Before he declared for the NBA draft, he had already exceeded his previous college career high.
Shaq wasn't happy about Shareef entering the NBA draft. During a video news conference, the former professional basketball player said they disagreed about the decision.
"We kind of bump heads about this process," Shareef said in a video news conference.
Shaq wanted his son to stay in school. However, Shareef said that he is now a grown man and was allowed to make his own decisions. Shareef added that he was disappointed by Shaq's decision but was still determined to pursue his professional goals.
G League's multi-million deal
According to a report by Charania, Shareef has signed a multi-million dollar contract with the G League. Although the exact terms of the agreement weren't disclosed, it was reported that the organization paid O'Neal a six-figure signing bonus. In the past, the organization had paid players around $500,000.
The G League has created a new pipeline for promising young athletes to reach the professional level. Most players who sign with the organization are former college basketball players who want to pursue their professional dreams. As a part of the G League, the team is also made up of experienced players hoping to continue playing professional basketball.
Six professional basketball players were drafted to the NBA after they played for the G League's Ignite team. Three of them were selected in the top 10 of the draft.
In addition to the six selected players, Daishen Nix also went un-incorporated in 2021. After spending the previous season with the G League's Ignite team, he joined the Philadelphia 76ers in the 2021 Summer League.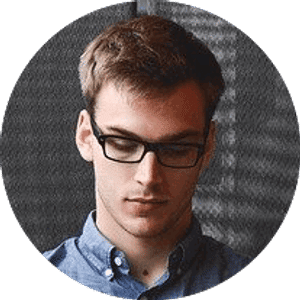 Jake Williams
Jake Williams is a sports gambling expert. He's been writing in the sports betting and DFS industry for over a decade. He specializes in MLB and NBA, along with College Basketball and College Football.