SEC Network's Cole Cubelic shares opinion on LSU under Brian Kelly
August 19, 2022
SEC Network analyst Cole Cubelic has shared his opinion on the LSU Tigers' first season under new head coach Brian Kelly. Speaking while appearing in an episode of The Hard Count, Cubelic said he had a positive outlook on the team's maiden campaign under Kelly.
"We've spent a lot of time on our show, on other shows debating who is the third best team in the SEC. LSU rarely comes up," he said.
"But if you go over the next three years, the guys that are on rosters on Sundays, outside of Alabama and Georgia, I think LSU has the most guys that are going to be drafted and that are going to play in the NFL on this roster right now. That doesn't mean you're going to go win 10 games. So he's got his hands full."
Kelly is the third-winningest active head coach. He has been coaching college football programs every season since the year 1991. The Tigers, his last project, fell into his hands as former coach Ed Oregon was suddenly dismissed midway through the season after a 6-7 finish.
Recently, he secured several promising players, including five-star linebacker Harold Perkins, a transfer from Texas A&M. Earlier, he also brought back freshman linebacker Garret Dellinger in addition to adding former East Tennessee State starter Tre'Mond Shorts and freshmen Will Campbell and Miles Frazier to the roster.
It was reported that Kelly had some issues assembling his squad. "No," Kelly said when asked if he had his offensive line sorted out. That said, he remained optimistic.
"There are still opportunities. Cam Wire is still in the picture, (Marcus) Dumervil is just getting back with an ankle. Those two guys are still competing, and (Charles) Turner is still in competition. I'd say those three guys, in particular, are still vying for an opportunity," he said.
Cubelic's expectation toward Kelly
Cubelic insisted that Kelly would help LSU improve. He said LSU's current roster and Kelly's plan complemented each other. Kelly is the first-year coach with the highest profile in college football this year, along with The Florida Gators' Billy Napier.
Between the two coaches, Cubelic said one has a superior roster over the other.
"But I think when you look at what Billy Napier's dealing with, the players who he has on that roster stylistically are going to have trouble matching up with what they want to do," Cubelic said.
"They want to knock you off the ball. They want to be a physical football team. And let's just be real, Dan [Mullen] wasn't building that team that way. That's not what he was trying to construct with his Florida football teams."
Due to that, Cubelic asserted that Kelly would have more success as a first-year head coach than Napier.
"So I'll lean Brian Kelly year one if we're just talking about who does more, maybe who satisfies their fan base more as far as how they look, what games they win, how many games they win. I'll probably lean LSU a little bit more than Florida this upcoming season."
LSU will face Florida in Gainesville on October 15.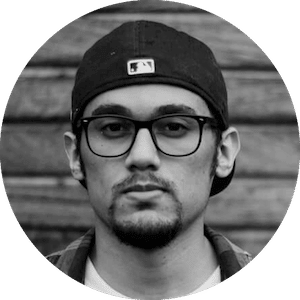 Gus Anderson
Gus Anderson is a gambling wizard. As a kid he dreamt about becoming a Tennis, Hockey and Golf professional but ended up as a gambling professional with focus on both sports & casino.