San Francisco vs. Murray State March Madness Betting Prediction 3/17/22
March 16, 2022
Two of the best mid-majors in the country this season square off in the first round of the NCAA Tournament as Murray State faces San Francisco. These two programs come from vastly different situations as the Dons played in the West Coast Conference with a pair of ranked teams while the Racers ran through the Ohio Valley unscathed. Murray State has won three games in eight appearances since 1998, the last time San Francisco made the NCAA Tournament.
San Francisco vs. Murray State Betting Pick
The Pick: Murray State -2.5
Strong presence in US
Wide range of betting options
Generous bonus offers
UP TO $1,000
This game will be played at Gainbridge Fieldhouse at 9:40 p.m. Eastern on Thursday, March 17, 2022.
Why bet on the Racers:
✅ In the biggest games this season, Tevin Brown has stepped up to the plate for Murray State. He dropped 22 points on Memphis, 22 on Auburn then averaged 24.5 points across the Racers' two games at the Ohio Valley Tournament. He is a proven scorer who is not afraid to mix it up in battling for rebounds and has shown himself to be a decent distributor when necessary.
✅ San Francisco will be without Yauhen Massalski, who re-injured his knee in practice leading up to this first-round matchup. The Dons' leading rebounder was also one of three players averaging in double figures scoring for San Francisco. The loss is a bigger issue on the boards, though, with San Francisco struggling on the glass against the top half of the WCC.
✅ Murray State has been extraordinary at turning takeaways into points, a major key in this current 20-game winning streak for the Racers. They turned 14 Memphis turnovers into 17 points in the win over the Tigers and scored 17 points off Auburn's 13 turnovers in the loss to those Tigers. San Francisco averages 13 turnovers per game, which could lead to some easy points for the Racers.
✅ In five games this season against either Gonzaga or Saint Mary's, San Francisco shot 41 percent or worse from the floor four times and shot 32 percent or worse from behind the arc three times. Meanwhile, the Dons' opponent has shot at least 46 percent from the field in all five of those matchups. 
✅ The Dons haven't won an NCAA Tournament game since 1979 and has was bounced in the first game of their previous three appearances. The Racers have won a game in three of their last four appearances in the NCAA Tournament and is 1-0 as the higher-seeded team in a matchup.
The Pick: Murray State -2.5
Strong presence in US
Wide range of betting options
Generous bonus offers
UP TO $1,000
For the first time since 1998, San Francisco is back in the NCAA Tournament as it searches for its first win since 1979. The good news is the last time the Dons played a tournament game this far East was the 1956 national championship game in Evanston, Illinois, the second of two consecutive national titles for the program. However, it has won just nine NCAA Tournament games since that title more than 60 years ago.
The Dons have played a decent schedule this year, but they lack a lot of quality wins this year. They did defeat Davidson and Towson, two teams that won their conference's regular-season titles, and also took down UAB to give them two wins over other NCAA Tournament teams. However, six of San Francisco's nine losses came against NCAA Tournament opponents. San Francisco is shooting slightly under 46 percent from the floor this season, including 35 percent from deep, and is allowing just 29 percent 3-point shooting against this year.
San Francisco already had questions about its depth, which only made the news of Yauhen Massalski's injury that much more difficult to bear. Jamaree Bouyea leads the Dons with 16,7 points and four assists per game, one of six players including Massalski averaging more than five points per game. He's also the second-leading rebounder behind Massalski with 5.1 boards per game, well off Massalski's 9.4 per contest. Khalil Shabazz is averaging 14 points per game this season, but is shooting just 39 percent from the field. In Massalski's absence, more will be needed from Patrick Tape, who has started all 33 games for the Dons, but is averaging just 4.9 points and 4.4 rebounds per game.
On December 22, 2021, Murray State traveled to Auburn and lost by 13 points. That was the last loss the Racers had this season as they have won 20 straight entering yet another NCAA Tournament appearance. The Ohio Valley champions ran through the conference with ease to earn a No. 7 seed as they search to advance past the first weekend for the first time in program history. In three of their last four appearances, Murray State has at least earned a second game in the tournament, including in 2012 when the Racers earned a No. 6 seed.
Murray State has found many different ways to win in conference play this year, surviving every test the OVC could throw at it. The Racers average 79.3 points per game and allow just 60, but that is skewed somewhat by the lopsided results in league action. It is unfair to compare this version of the Racers to the one that faced Auburn three months ago or the one that narrowly took down Memphis, though Murray State did perform better defensively in the loss to Auburn than the win over Memphis.
This year's Racers don't have that Ja Morant-level player on the roster, but a 30-win team is going to have a lot of confidence and talent. KJ Williams leads the team with 18.2 points and 8.6 rebounds per game, one of four players averaging at least five boards per game this year. Tevin Brown is averaging 17 points and three assists per game on 39 percent 3-point shooting and Justice Hill is adding 13 points and five assists per contest as well. Brown is also one of the four averaging at least five rebounds per game at 5.5 per contest, trailing DJ Burns' 6.5 rebounds per game and slightly ahead of Trae Hannibal at nine points and five boards per game.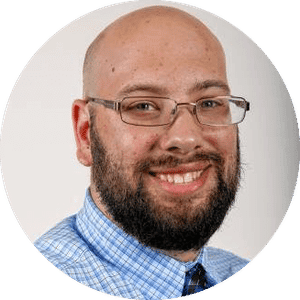 Josh Walfish
Josh Walfish is an award-winning journalist who has covered college sports for the past decade. He most-recently was chronicling the UMass Minutemen and now works as a freelancer writer and editor based out of Chicago.