Sacramento Kings invite UCLA's Johnny Juzang for pre-NBA Draft workout
May 11, 2022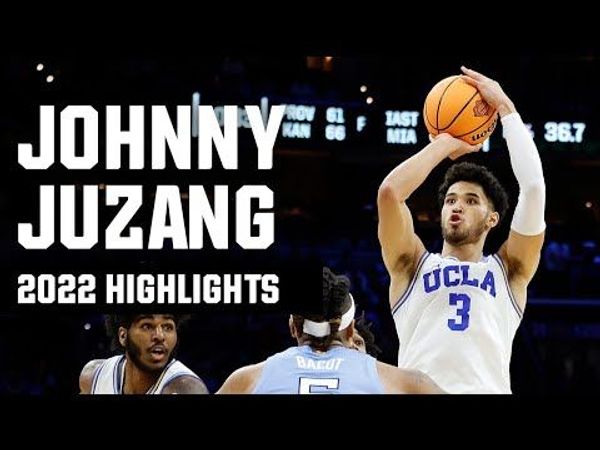 The Sacramento Kings invited six prospects to attend a workout session on Tuesday before the 2022 NBA Draft begins. According to Sacramento Bee's Jason Anderson report, former UCLA Bruins guard Johnny Juzang was among the six names invited.
"Sources tell me the Sacramento Kings will hold their first predraft workout today," Anderson said on Tuesday.
Juzang is the only player invited to represent UCLA in the workout. The other five are Keion Brooks Jr. of Kentucky, Hyunjung Lee of Davidson, Tyler Burton of Richmond, Jaden Shackelford of Alabama, and Justyn Mutts of Virginia Tech.
Juzang's NBA Draft entry
Last month, Juzang announced that he would be leaving the Bruins as he entered the NBA draft.
"Growing up in Los Angeles to then doing Los Angeles proud is more than a kid could ask for," he said in a statement on his Instagram. "From the bottom of my heart, thank you for so much love and support."
In each of his two seasons, Juzang's scoring points were the highest among his Bruins teammates. He averaged 15.8 points per game and finished the NCAA tournament with 174 points, earning him the 10th rank in all UCLA history.
"I'll forever be a Bruin and we'll all remember the great moments we had. I'm going to continue to represent UCLA and the city of Los Angeles professionally now, as I am entering the 2022 NBA Draft."
Previously, the junior guard declared for the 2021 NBA Draft and worked out with a number of teams last spring. He also met with 15 teams at the NBA Combine.
The junior guard came in 81st in the Top 100 Big Board for Sports Illustrated list that NBA Draft insider Jeremy Woo released on Thursday. The other highest-rated Bruin to come out of Westwood was Peyton Watson at No. 39.
No. 81 seems to be the lowest rank that Juzang has received. ESPN has previously numbered him at No. 77, while NBADraft.net has him at No. 51 and CBS Sports at No. 47.
The 21-year-old player graduated from Harvard-Westlake School before entering and playing for Kentucky in 2019. He played there for a season. The next year, he transferred to UCLA and stayed there until he finished his junior year in 2022.
During his two years with the Bruins, he averaged 15.8 points and 4.4 rebounds per game on .436/.356/.854 shooting splits. In his sophomore year, he led the team to the Final Four in 2021 with 22.8 points per game in the NCAA tournament. He averaged 22.8 points, 9.5 rebounds, and 2.8 assists then.
As a junior, he led the team again with 23 points, 8.5 rebounds, and 3.4 assists per game. He was named the Most Valuable Player of the Mission League and was voted for both First-Team All-Pac 12 and NABC's Third-Team All-American this year.
For the time being, Juzang will have another week set for workouts prior to the NBA Combine. After that, he will have a full month leading up to the anticipated NBA Draft.
The NBA Draft is scheduled for Thursday, June 23 at 5 p.m. ET at the Barclays Center, Brooklyn.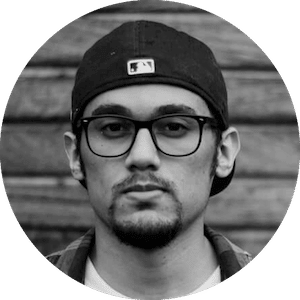 Gus Anderson
Gus Anderson is a gambling wizard. As a kid he dreamt about becoming a Tennis, Hockey and Golf professional but ended up as a gambling professional with focus on both sports & casino.