Ryan Fitzpatrick believes he 'that mother*****r' from Tom Brady's 2021 quotes
September 14, 2022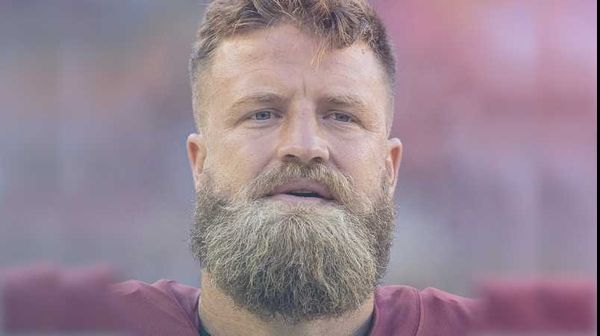 Tampa Bay Buccaneers quarterback Tom Brady uttered an infamous "that mother*****r" line in 2021 and people since then have been wondering who Brady possibly referred to in that conversation.
Former Washington Commanders QB Ryan Fitzpatrick took the stand this week and believed that Brady was talking about him.
The story goes back to 2020 when Brady had a brief visit to the free agent market after his contract with the New England Patriots had expired. One of the teams in Brady's sweepstakes decided to pull out of the race and focus on someone else. The legendary QB recalled in 2021 that he was in disbelief the team went with another player instead of him.
"One of the teams, they weren't interested at the very end. I was thinking, 'You're sticking with that mother*****r?'" Brady said.
Many started guessing whom Brady was referring to. The most likely candidate at the time was QB Jimmy Garoppolo, who played starter for Brady's hometown, the San Francisco 49ers. Though talks of Fitzpatrick were initially not included, he bested QB Tua Tagovailoa in Miami to start for the team for two consecutive years before he left the Dolphins for Washington.
Guessing Brady's infamous 'that mother*****r' line
Speaking at the "Dan Le Batard Show with Stugotz" Fitzpatrick believed Brady was referring to him that year since the team was on the lookout to fix its lineup. Although he was uncertain why Brady was upset with the team's final decision.
"I think I still am. I think I still am that guy," the former QB turned analyst for Amazon's "Thursday Night Football" said.
"If you go back to that …before the 2019 season when the Dolphins are trying to assemble a roster that is going to help them get a better draft pick the next year so it's not like that was going to be an attractive situation for Tom anyway. So I'm not sure why he was so upset about it, but I still to this day believe that I am that motherf–ker."
Fitzpatrick's claim might not be too far-fetched and there are a few great reasons why his argument could be true. Aside from him starting for the team for two consecutive seasons, the Dolphins were very interested to have Brady onboard.
They were so interested that it was later found in August this year the team had violated the NFL's anti-tampering policy on multiple occasions, following an investigation that had uncovered the Dolphins held "impermissible communications" with both Brady and ex-New Orleans Saints head coach Sean Payton while still under contract with each of their team.
The NFL's investigation was carried out after former coach Brian Flores alleged the team had urged him multiple times to have Brady play under his wing. Flores even claimed that he was offered a minority owner of the franchise.
Though it remains to be seen who exactly Brady was referring to, Fitzpatrick now retired after 17 seasons of playing in the NFL had a good laugh at the situation.
"I tried to get my wife to make a few T-shirts, so I could wear them around. We were just trying to figure out with all the kids around which letters to blank out," he said.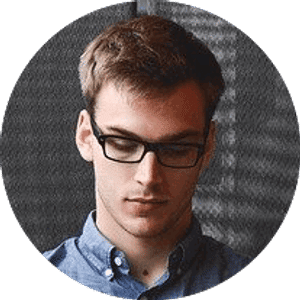 Jake Williams
Jake Williams is a sports gambling expert. He's been writing in the sports betting and DFS industry for over a decade. He specializes in MLB and NBA, along with College Basketball and College Football.