Rutgers vs. Purdue Betting Prediction 2/20/22
February 19, 2022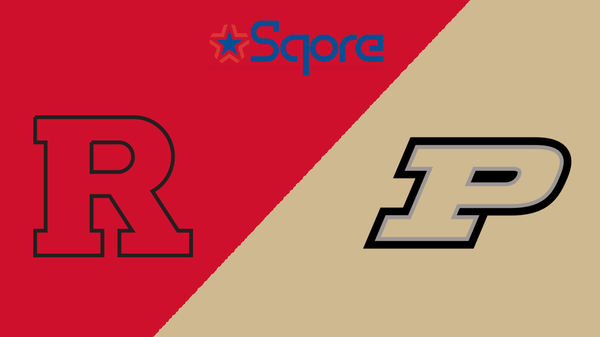 Purdue is looking to strengthen its position on top of the Big Ten as it seeks revenge against Rutgers in a critical late-season matchup. The Scarlet Knights upset then-No. 1 Purdue earlier this season at home and now bring a four-game winning streak, all against ranked foes, to face the Boilermakers this time. Purdue is tied atop the conference standings at the moment, but Rutgers is one of four teams besides the Boilermakers with either four or five conference losses that still has a shot at the regular season crown.
Rutgers vs. Purdue Betting Pick
This game will be played at Mackey Arena at 5:30 p.m. Eastern on Sunday, February 20, 2022.
Why bet on the Scarlet Knights:
✅ Ron Harper Jr. was obviously the hero of the first meeting after sinking the game-winning 3-pointer for Rutgers, but that just capped off a crazy night for him. He scored 30 points and grabbed 10 rebounds while shooting 10 of 15 from the floor, including 5 of 7 from behind the arc, to lead the Scarlet Knights to victory. Harper hasn't really slowed down and is shooting 41.1 percent from 3-point range this season as a whole while leading Rutgers with 15.7 points per game and ranking second with 6.2 rebounds per game. 
✅ Purdue's best players have been its best players for most of the season, but the depth struggled to make an impact in the first meeting with Rutgers. Two starters were held without a point in the loss and Brandon Newman made just one of his five 3-pointers in 13 minutes off the bench. Eric Hunter Jr. and Ethan Morton both played more than 20 minutes and the two combined for seven points on 2 of 8 shooting and five total rebounds. 
✅ Rutgers might not be scoring a lot of points consistently, but it has been doing an excellent job at making shots during this current four-game winning streak. The Scarlet Knights have made more than 53 percent of their shots during this stretch, carving up four ranked teams for 42 percent 3-point shooting as well. They have also held their own on the glass, winning the rebound battle three times, including twice by at least 10 boards.
✅ The Boilermakers' offense can score when everyone is in rhythm, but the defense has struggled to keep teams in check over the past two months. In their last 15 games, nine opponents have made at least 44 percent of their shots and all but two made at least 41 percent of their attempts. Purdue ranks ninth in scoring defense in the Big Ten this year in conference action while Rutgers leads the conference in that category. 
✅ The Scarlet Knights have won four consecutive games against the Boilermakers with the last three games either decided in overtime or on a buzzer-beater. Rutgers lost its first eight matchups with Purdue after joining the Big Ten, but did come away victorious the last time these two teams met in West Lafayette. 
Few teams have been able to put together a run like Rutgers has had the last two weeks with four straight wins, all against ranked opposition. The Scarlet Knights benefitted from three of those games being at home, but winning in Madison is not an easy task at all. Rutgers comes to Purdue with its offense clicking having shot at least 47.5 percent from the field in all four games during the winning streak. It has also made at least 33 percent of its 3-pointers in that stretch as well while winning the rebounding battle three times, twice by double-digit margins. The defense hasn't always been the greatest for the Scarlet Knights, though they did limit their last two foes to 26 percent or less 3-point shooting. Overall this season in conference games, Rutgers is shooting 44.7 percent from the floor and 38.2 percent from behind the arc, but opponents have shot 42 percent from the field, including 34 percent from 3-point range.
Most of the Scarlet Knights' production comes from the starting five, all of whom play at least 29 minutes per night for Rutgers. Ron Harper Jr., who sank the winning 3-pointer in the first meeting, leads Rutgers with 16.5 points per game in conference play and also ranks second with more than five rebounds per game. Harper is the team's leading 3-point shooter at 45 percent on a team-high 80 attempts and is shooting 43 percent overall. Clifford Omoruyi is the rebounding leader with more than eight per game, but he also is blocking nearly two shots per game and scoring 10.5 points per game on 58-percent shooting. Paul Mulcahy is averaging 10.2 points per game and 4.3 rebounds per game, but he is also the team's leading distributor with more than six assists per contest. Caleb McConnell only averages 6.3 points per game, but he adds nearly five rebounds and more than two steals per game as well. The biggest question mark, though, is Geo Baker, who is averaging 13.1 points and four assists per game, but has had some streaky stretches shooting the ball to the point where he's made just 30 percent of his 3-point attempts.
Purdue does not always make it easy for itself in the Big Ten, but the Boilermakers at least control their own destiny with a 20-4 overall record and 12-4 mark in the Big Ten. The Boilermakers have been a much stronger team at home this season and some of their biggest wins of the year have come in the confines of Mackey Arena. Purdue is built to score points despite being limited to 70 or fewer points in three straight games. The Boilermakers are still averaging nearly 77 points per game in conference action while shooting 48 percent from the floor and 39 percent from long range. Prior to this current three-game shortage, Purdue scored 80 points in six straight games, but the defense hasn't always matched the offensive intensity. Big Ten foes are shooting 44.5 percent against Purdue this season, including 35 percent from behind the arc, and are averaging more than 71 points per game. Where the Boilermakers are most successful, however, is limiting foes to just one chance at the rim with a six-rebound-per-game advantage over Big Ten opponents.
The Boilermakers have a pair of walking cheat codes it seems with Jaden Ivey and Zach Edey on the floor. Ivey just had a 22-game streak of double-figure scoring snapped at Northwestern, but he still is averaging more than 17 points and 4.4 rebounds per game in Big Ten contests. Edey's size makes him a difficult player to defend, but he is averaging 13.4 points and 7.8 rebounds per conference game while shooting 63.4 percent from the field. Trevion Williams isn't the same offensive force as Edey, but he is averaging 11.6 points and 7.3 rebounds per game mostly off the bench for the Boilermakers. Sasha Stefanovic is the not-so-secret weapon for Purdue with his 3-point shooting as he's drained 37 percent of his shot from behind the arc to average 11.3 points per game for the Boilermakers. Mason Gillis is another strong rebounder for the Boilermakers with some offensive upside while Eric Hunter Jr. has made the most of his time on the court as well with seven points and two assists per game in an average of 26 minutes per contest.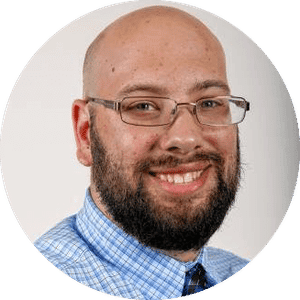 Josh Walfish
Josh Walfish is an award-winning journalist who has covered college sports for the past decade. He most-recently was chronicling the UMass Minutemen and now works as a freelancer writer and editor based out of Chicago.