Roquan Smith returns to practice, breaks silence on trade order
August 21, 2022
On Saturday, the Chicago Bears announced that Roquan Smith returned to practice for the first time since the start of training camp.
Smith's return marked the end of his almost one-month-long hold-in which started on July 27 when Chicago put him on the physically unable to perform list without an injury designation.
This tense situation happened because Smith publicly requested a trade out of Chicago after his contract extension discussion stalled. Smith felt that the new Chicago management "didn't value" him enough.
"The new front office regime doesn't value me here," Smith wrote in the statement. "They've refused to negotiate in good faith, every step of this journey has been 'take it or leave it.'
The deal sent to me is one that would be bad for myself, and for the entire LB market if I signed it. I've been trying to get something done that's fair since April, but their focus has been on trying to take advantage of me."
After being selected by the Bears with the No. 8 overall choice out of Georgia in the 2018 NFL Draft, Smith has spent his whole career with the team.
In recent years, Smith has been among the top Bears' defenders. He recorded a career-high 163 combined tackles in 2021, which placed him seventh among all players in the league.
However, after Chicago reportedly gave Smith a backloaded contract that wouldn't make him the highest-paid linebacker in actual salary, Smith has not attended the practice since the start of training camp.
Ryan Poles, Bears' first-year general manager, has addressed Smith's trade request. He said that he fully intended to sign the All-Pro linebacker while also considering the organization's long-term prospects.
"Right now, my intention is to sign Roquan to this team," Poles said.
"We're gonna take it day by day and at the end of the day we got to do what's best for the organization. But my intention are to make sure Roquan Smith is on this team."
Smith to move forward
Recently, Smith said that he planned to play out his contract and would be a full go moving forward.
"Obviously, Roquan was out there today," said head coach Matt Eberflus.
"We were super excited about that. He did individual today. He's in a ramp-up phase to get back to action. All along, he's been conditioning with the strength staff on the side and he's doing good there. Now, we're just ramping him up to play football. There's a process to that and we're in that process right now."
Eberflus didn't give his comment about Smith's contract situation, saying that it was a matter between Smith and Poles
Smith said that his and the Bears' "negotiations are over right now." According to CBS, it appears that Smith will now finish the season and decide on his long-term goals in the winter.
"This is the last year of my deal. I'm going to bet on myself like I've always done. Negotiations are over right now. I'm just focused on the season and being the best Bear I can be," Smith said.
"That's correct, I'm betting on myself. Obviously, the talks didn't go far. It didn't end the way I wanted them to. At the end of the year, this is a big season for myself. At the end of the season, it could go in a lot of different directions. I need to put myself and my body in the best situation for success. I need to get ready for the season."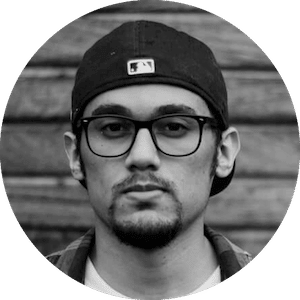 Gus Anderson
Gus Anderson is a gambling wizard. As a kid he dreamt about becoming a Tennis, Hockey and Golf professional but ended up as a gambling professional with focus on both sports & casino.