Roger Goodell, Buffalo Bills visit Tops Friendly Market in wake of mass shooting
May 20, 2022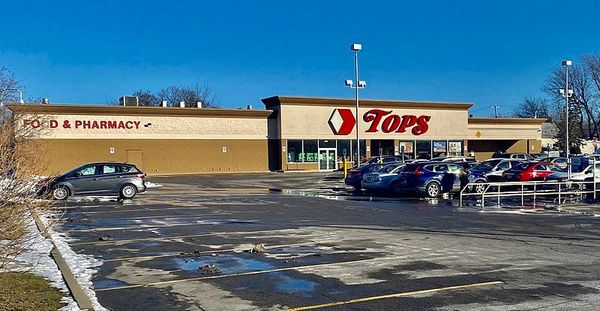 In the wake of the tragic events at a Tops Friendly Market in East Buffalo last Saturday, NFL commissioner Roger Goodell appeared alongside current and former Buffalo Bills stars at the Resource Council of Western New York to volunteer and offer support.
Goodell and his wife, Jane, donated $50,000 to the Bills Social Justice Fund, in addition to the $400,000 donated to the Buffalo Together Community Response Fund and local non-profits by the Buffalo Bills Foundation and the NFL Foundation.
"I have a personal connection to this community cause it really is my home," Goodell said. "I think we wanted to make sure people here knew they weren't alone, that we were all supportive over them and how proud we are of the way they're responding.
"The thing that gave me the most comfort was talking to the individuals. We all know we have a tragic circumstance here, 10 victims, but there are a lot of other people here really hurting. We just want them to know that all of us are standing behind them and we're all gonna do whatever we can to support them."
Together with Bills legends such as Thurman Thomas and Bruce Smith, Goodell and current members of the Buffalo Bills organization showed their support for the community. They volunteered to help in any way they could as the Kingsley neighborhood was healing from what Buffalo officials described as a racially motivated tragedy.
Following the mass shooting that left 10 dead and three injured, Thomas and his wife, Patricia, have been at the forefront of raising funds and supporting the community. The Hall-of-Fame running back began to notice a pattern in the stories about those who were killed.
"The one thing that I learned that I hear when you're talking about each victim, somebody talking about them, is that they were here trying to help somebody else," Thomas said. "And that right there tells you the love that people have for each other in Buffalo. We're just at a time right now where we're just not seeing it often enough.
"But man, I love being out there. I've been out there for about three hours. I got a lot of stuff to do, but these people keep me here just from talking to them and putting a smile on their faces and taking pictures or whatever it may be. It's like, that was a good day, it's time to start healing. Because it is time to start healing."
Buffalo supermarket attack
On Saturday, a teenage gunman opened fire in a Tops Friendly Market in East Buffalo, killing ten people and injuring three others in one of the deadliest racist killing sprees in recent US history.
Authorities have identified Payton S. Gendron, 18, as the attacker. Gendron is from Conklin, a small town in New York's rural Southern Tier. He drove more than 200 miles to carry out his racially motivated attack. In addition, the police said, he live-streamed a terrifying video feed that he used to propagate his sinister agenda.
"It was a straight-up racially motivated hate crime," said Erie County sheriff John Garcia.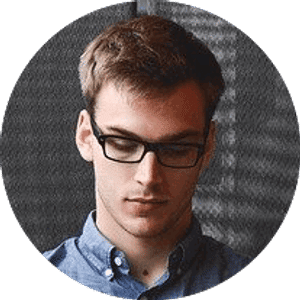 Jake Williams
Jake Williams is a sports gambling expert. He's been writing in the sports betting and DFS industry for over a decade. He specializes in MLB and NBA, along with College Basketball and College Football.