Reports: Nichushkin signs contract extension with Avalanche, Malkin to leave Penguins
July 12, 2022
The Colorado Avalanche has decided to extend the contract of Russian forward Valeri Nichushkin. Reportedly, he agreed to an eight-year deal worth $49 million, an upgrade from his initial one-year, $850k contract.
Unlike Nichushkin, fellow Russian and veteran center Evgeni Malkin is ending his tenure with the Pittsburgh Penguins after playing with the franchise for 16 seasons. The news of Malkin's possible departure surfaced earlier this week on Monday.
Reportedly, Malkin prefers to hit free agency rather than extend his contract. Multiple reports earlier confirmed that the Penguins were balancing their payroll following the re-signing of defenseman Kris Letang to a six-year $36.6 million contract last week. Club manager Ron Hextall also said that he failed to come to a deal with Malkin.
Extending Nichushkin's contract
Colorado signed Nichushkin on August 19, 2019. The club picked him after a disappointing finish with the Dallas Stars on June 30 that year. In 57 games with the Stars, the 27-year-old only made ten assists in the regular season, putting his name on the unconditional waivers list. Colorado then purchased the remaining of his contract.
The Russian forward debuted with the Avs not long after signing his one-year contract, which led many to believe that the franchise was having a trial run with the former Dallas. On November 23, the Chelyabinsk native recorded his first goal in two years.
In the 2019-2020 season, Nichushkin made 65 total game appearances and recorded 27 points, 13 of which were goals while the rest were assists.
Helping the Avalanche to win their first Stanley Cup title since 2001, Nichushkin posted one of his season-best with the team. In 62 regular games played during the 2021-2022 season, the Russian made 52 points, 25 goals, and 27 assists.
"Signing Val to a long-term deal was a top priority for us this offseason, as he would have been one of the most sought-after forwards on the open market. Val is a big, strong, fast, tenacious winger who is relentless on the puck," Avs president of hockey operations Joe Sakic said.
"He can play on the first line with our top guys. You can move him up and down the lineup. He plays power play, penalty kill, any situation you need him to. He works hard off the ice as well in the gym and is a humble person and great teammate. He is such an important player in our lineup and a huge reason why we won the Stanley Cup."
Penguins parting ways with Malkin
Malkin, an alternative team captain, was an integral part of Pittsburgh's back-to-back success in winning Stanley Cup titles during the 2015-2016 and 2016-2017 seasons.
Malkin had a slight slump in 2021 and 2022. The veteran center only appeared in 33 games in 2021 and 41 games in the following year. His declining stats in both seasons is also quite concerning.
That being said, Pittsburgh's cap problem might be an excuse for the Penguins to let go of the player. Earlier on Monday, Pittsburgh signed Swedish left winger Rickard Rakell to a six-year $30 million extension.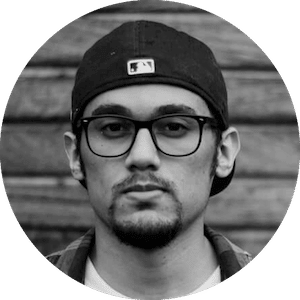 Gus Anderson
Gus Anderson is a gambling wizard. As a kid he dreamt about becoming a Tennis, Hockey and Golf professional but ended up as a gambling professional with focus on both sports & casino.