Reports: Former LSU forward Shareef O'Neal to join Lakers for pre-draft workout
June 10, 2022
Former LSU senior forward Shareef O'Neal reportedly will joining the Los Angeles Lakers for pre-draft workout. O'Neal's father, Shaquille O'Neal, played for the the Lakers for eight years.
Shareef also has other scheduled workouts with the Cleveland Cavaliers, Atlanta Hawks, and Washington Wizards, as reported by The Athletic's Jovan Buha.
"Draft prospect Shareef O'Neal has an upcoming workout set with the Lakers, sources tell @TheAthletic. O'Neal worked out for the Bucks today and has scheduled visits to Cleveland, Atlanta and Washington among others. @ShamsCharania reported this week that O'Neal is draft eligible," Buha wrote onTwitter.
Shareef to join Lakers for pre-draft workout
Having a workout session with the Lakers is one of the young forward's nearest agendas in the draft. The former top prospect at UCLA is looking for any opportunities to latch onto NBA teams to kickstart his professional career and follow his father footsteps.
A workout session with LA is not necessarily mean that the franchise has laid eyes and ready to roll out the contract. Instead, Shareef is facing tough competition from fellow draft entrants. Besides, the Lakers are currently not holding any draft picks after releasing their first pick to the New Orleans Pelicans for Anthony Davis.
The Lakers may buy or trade picks if Shareef is the man the franchise are looking for,, but Shareef may try auditioning for LA's Summer League roster.
Shareef's collegiate career
Shareef entered the draft after a short stint with LSU, a college where his father once also played for. His collegiate has been decorated with health issues that greatly limited him from playing many games.
Before playing for the LSU Tigers, Shareef spent two years with the UCLA Bruins from 2018 to 2020. Ahortly after hitting UCLA's locker room in his first year, he was forced to wear a heart monitor.
In September 2018, it was ruled that the young forward would miss the 2018-2019 but remain enrolled in the program. Three months later, UCLA medical staff diagnosed him with a heart condition. That being said, he managed to get involved in the Drew League the following summer and the Bruins' exhibition game.
He played in the 2019-2020 season before announcing his entry to the transfer portal in January 2020. Shareef joined LSU in the following month but was forced to miss a few conference games after sustaining a foot injury. He played only 10 games.
"It has been a bumpy path but impact wise I am trying to show that I am hungry, I'm not going to let anything keep me down, I could have quit after that surgery and that foot injury at LSU, I want to keep playing, I love the game of basketball and I want to win," Shareef said in May.
In the 2021-2022 season, despite missing out on 12 games, the 22-year-old played 14 games, averaging 9.4 minutes per game, in addition to posting 2.9 points and 2.1 rebounds while recovering from his foot injury. Earlier this year, he entered the NBA Draft at the expense of releasing the remaining of his college eligibility at LSU.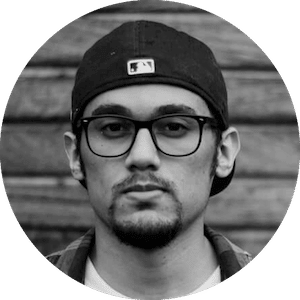 Gus Anderson
Gus Anderson is a gambling wizard. As a kid he dreamt about becoming a Tennis, Hockey and Golf professional but ended up as a gambling professional with focus on both sports & casino.