Report: Kentucky, North Carolina looking to land shooting guard Baylor Scheierman
April 27, 2022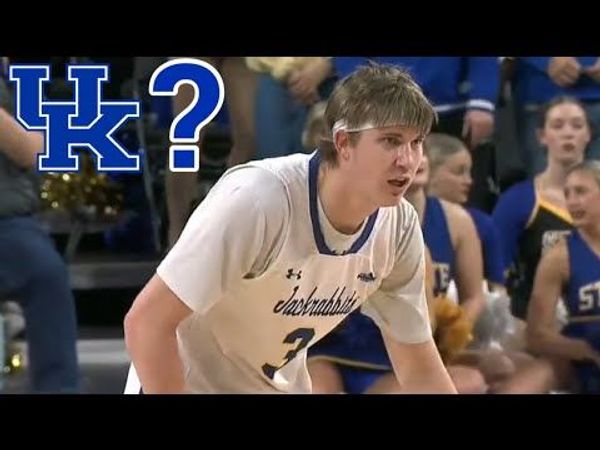 This Sunday, the NCAA's transfer deadline is to allow players to sign up for next season. That means everybody will know who participates in the transfer portal. One of the biggest names to sign up during the transfer window was Baylor Scheierman of South Dakota State.
According to Kyle Tucker of The Athletic, Kentucky was interested in signing Scheierman. On top of that, North Carolina was also pursuing the 21-year-old guard.
Austin Walton, Scheierman's agent, said that the interest from Kentucky had been growing. He added that the Wildcats' tradition and exposure appeal to Scheierman.
"That moved real quick," Walton said. "We have a high level of interest and I think the interest is mutual. The exposure of Kentucky basketball and the tradition there is something that appeals to Baylor. Their history of development and draft picks is something that's very enticing for Baylor. It's a lot of what we're looking for."
He also noted that other programs, including the Kansas Jayhawks and Duke Blue Devils, have also shown interest in Scheierman. This is a huge battle for the best transfer available.
Scheierman averaged 16.2 points and 7.9 rebounds per game. He also shot 48.3 percent from the field and was good from behind the arc when he achieved the Summit League Player of the Year.
While he was still in the NBA draft, Scheierman maintained his college eligibility. His decision regarding his future will not be made until around June 1.
It's also possible that Kentucky's growing interest in Scheierman is why Antonio Reeves, another transfer from Illinois State, is still not signing with the Wildcats.
This weekend, it was reported that Scheierman was close to committing to Kentucky. Sports journalist Tom Leach said on Twitter that the Wildcats were close to securing a commitment from the shooting guard.
UNC eyeing on Scheierman
Despite the lack of scholarships, the North Carolina basketball team has been reaching out to players currently available on the transfer portal.
Scheierman is a tremendous shooter. He hit nearly 50 percent of his shots from three-point range last season. He also can contribute in various ways.
Many Tar Heels fans said they were confused about why head coach Hubert Davis was recruiting Scheierman despite the lack of scholarships. Although it's not clear if Scheierman will be joining the Tar Heels, it's possible that other players on the team could transfer and open up a scholarship spot.
Aside from being a great shooter, Scheierman can also play in the Tar Heels' up-and-down lineup. With his versatility, he could be a great fit for North Carolina's style of play. Like Brady Manek, Scheierman could also benefit from the presence of big men like Armando Bacot and R.J.Davis inside.
If Scheierman were to join the Tar Heels, he would most likely play in a small lineup. However, with the current state of college basketball, it does not matter.
With an extensive and talented roster, North Carolina could easily match up with any team in the country. However, a smaller lineup could cause them to play small. At this point, it's all about recruiting the best possible players.
It's an exciting development to watch as Scheierman decides if he wants to pursue his professional basketball career or stay in college. If he chooses to leave, it will be a massive battle for his future.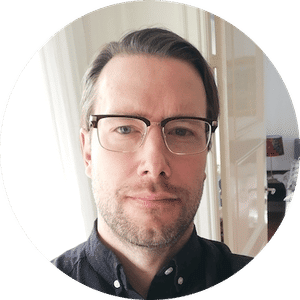 Martin Evergreen
Martin Evergreen is a sports betting professional who provides initiated betting picks and predictions. His main focus is on NHL picks, sportsbook promotions, and casino stories.