Razorbacks defeat Tar Heels, proceed to World College Series
June 13, 2022
Arkansas Razorbacks designated hitter Brady Slavens propelled the team to claim their ticket to the World College Series after defeating the hosting North Carolina Tar Heels 4-3 on Sunday. The visiting Arkansas recorded a complete sweep over UNC, who was unable to keep its footing this season.
Arkansas will be joining Texas A&M Aggies as both teams qualified to take a limited spot in the final leg of the tournament. Other teams are currently still competing.
Slavens' walkoff sends Razorbacks to World College Series
The game started off with Arkansas leading over North Carolina. The Razorbacks registered a single point both in the fourth and fifth innings. Shortstop Jalen Battles doubled to the left, and right fielder Chris Lanzilli registered a point to give the Razorbacks a 1-0 lead.
Arkansas center fielder Brandon Webb homered to the center and added another point for the team. The Scoring board was 2-0 in the bottom of the following inning. The visiting team's batting department was on point, and so does its pitchers, which gave UNC much difficulty with plate appearances.
The Tar Heels managed two points in the seventh inning, which many considered one of their unconventional rallies. The inning saw left fielder Mikey Madej extend his hitting streak to 16 games with a lead-off single off to the middle and teammate center Tomas Frick reached out after he was hit by a pitch.
UNC pinch hitter Eric Grintz grounded out to a pitcher before Madej scored. Not long after that, Frick scored another for UNC after a wild pitch by Arkansas freshman reliever Brady Tygart. The Tar Heels made their one and last score much later in the ninth.
Alvarez, who had not managed any RBI since February this year, made two-out RBIs in the ninth. He smacked off to the center, and Frick scored to give the team a 3-2 lead. Shortly after, Battle scored to tie the game after Webb grounded.
Slavens, who averaged .259 in the game. made a walk-off single to the right, and teammate first baseman Peyton Stovall scored to seal the team's entry to the College World Series.
"It's just baseball, it'll rip your heart out," Tar Heels shortstop Danny Serretti said. "You can be on top of the world 30 minutes ago (when UNC took the lead) and feel like garbage now."
UNC's sudden change of tactics
Tar Heels head coach Scott Forbes revealed post-game that on late Saturday night, unfortunate news struck him and the team. UNC's valuable starting first baseman Mac Horvath had an appendectomy emergency that forced Forbes to change the team's lineup only a day before taking on Arkansas.
Horvath was supposed to play a key role after posting outstanding scores this season. He hit an average of .268, a total of 19 stolen bases, 18 home runs, and 53 RBIs.
Despite the defeat, Forbes said that he was proud of his team.
"To no surprise, we fought to the end and that's something this team has done from the first pitch we played all season and that's why they got us all to this point. It hurts to come up a little bit short, but I feel great about University of North Carolina and our baseball program," Forbes added.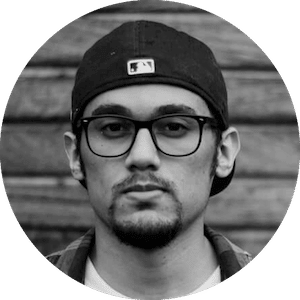 Gus Anderson
Gus Anderson is a gambling wizard. As a kid he dreamt about becoming a Tennis, Hockey and Golf professional but ended up as a gambling professional with focus on both sports & casino.