Ravens' Lamar Jackson recalls funny encounter with Bill Belichick
September 22, 2022
Prior to his signing with the Baltimore Ravens in 2018, quarterback Lamar Jackson had a few visits to major teams in the league, and one of them included the New England Patriots. Jackson recalled his hilarious and wholesome encounter with Patriots veteran head coach Bill Belichick.
Jackson shared his fond memory of the 70-year-old coach, whom he visited in the pre-draft. Belichick is known among the league as the sport's stoic and someone who rarely smiles.
"I saw Coach Belichick smile. Usually, I see him and he [has a] straight face. When I saw him smile, I was like 'Dang, you've got humor.' I told him that. He was like, 'Yeah.' I'm like, 'I wasn't expecting you to be smiling,'" Jackson told reporters Wednesday.
Former New York Giants linebacker Lawrence Taylor had a similar take on Belichick as Jackson's. Taylor dubbed the longtime coach as "Doom" as he was famous for being a fearless leader even before he kicked off his career in Foxboro.
"We used to call him Doom because every time he walked around it was the end of the world. 'Ah, you didn't make this play.' 'Ah, you didn't go over here.' It was the end of the world," Taylor recalled.
Belichick apparently also had a fond memory of meeting the star quarterback, who had just wrapped up his collegiate career with the Louisville Cardinals at the time. Belichick said: "Great visit. We spent a lot of time with him. Really interesting guy."
Jackson, however, ended up being drafted by the Ravens as a first-rounder with the 32nd overall pick. Despite not playing under the Patriots banner, the two-time Pro Bowler went on to win a few notable awards with the Ravens in 2019, from the NFL MVP and the first-team All-Pro, to NFL passing touchdowns leader, and he was named as the awardee of the Bert Bell Award.
Although it has been years away since the meetup, fans in New England were certain that Belichick wanted Jackson onboard. It might be the case considering that Jackson has yet to sign a contract extension with the team since the Ravens exercised the fifth-year option on the QB's contract last season.
Ex-Patriots recalls story of avoiding Belichick's wrath
Seeing Belichick smiling is a rare case among players within the Patriots locker room and among the NFL's enthusiasts—as that is something a strict coach would not do. There was a story of ex-Patriots offensive lineman Rich Ohrnberger who intentionally wrecked his car so that he can make up an excuse since he was going late to the team's practice.
"I was driving a Chevy Tahoe, and it says I'm late already, or, I'm gonna be. I'm like five minutes to being officially late, and I've got a 15-minute drive ahead of me," Ohrnberger told the Hartman And Rich O Show two months ago.
"I'm cruising down this slight sloping hill that brings you to the first traffic light that I have to turn right to get to the stadium for the morning meeting."
Ohrnberger was so scared of facing Belichick's wrath, he wrecked his car. He continued: "I see a church van in front of me that's all dinged up, and it's got the black smoke coming out of the exhaust pipe, and I'm just like, 'I'm gonna hit this car.'"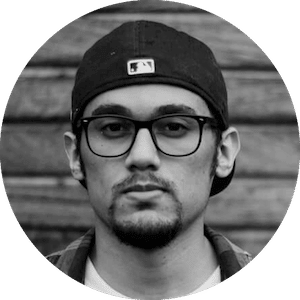 Gus Anderson
Gus Anderson is a gambling wizard. As a kid he dreamt about becoming a Tennis, Hockey and Golf professional but ended up as a gambling professional with focus on both sports & casino.