Rangers eliminate Penguins, set to face Hurricanes in second round
May 16, 2022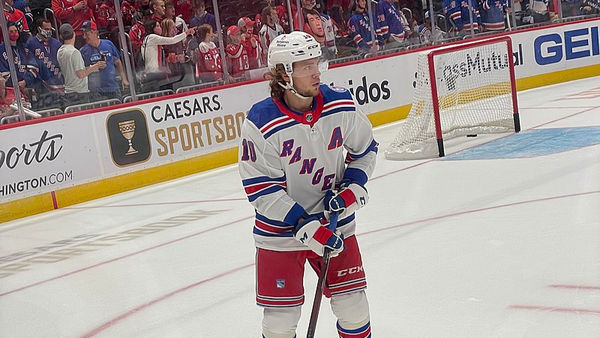 The New York Rangers defeated the Pittsburgh Penguins 4-3 on Sunday at Madison Square Garden. The Penguins' defeat also marked their elimination in the first round after trailing behind the Rangers' 4-3 series lead.
If there was anything Pittsburgh learned from playing New York, it would be to always keep an eye on a potential comeback. The Rangers, against all odds, suffered back-to-back defeats in Games 3 and 4. They had to trail behind the leading Penguins until the game series was brought to a great stall following New York's consecutive wins in Games 5 and 6.
The Rangers extended their winning streak in Game 7 with their consistent performance in each period. Pittsburgh had tried to stretch its dominance in early periods but to no avail.
Rangers consistent in each period
New York appeared to have found a certain strategy that worked to repel and limit Pittsburgh, dominating over their game series after the Game 5 win.
The Rangers, despite trailing behind the Penguins in the first and second periods, managed to limit Pittsburgh from scoring in the rest of the two periods while managing to add another two.
Left-winger Chris Kreider made his first and only goal for New York in the first period at 7:36. His goal propelled the franchise to a 1-0 lead over Pittsburgh. It did not take long for the Penguins to level the playing field via left-winger Danton Heinen with a power-play at 18:51.
Penguins broke through with a tiebreaker when left winger Jake Guentzel had a power-play and added another point at 10:18. Guentzel's goal was confirmed and his team came to lead 2-1.
"It's disappointing," Guentzel said about the team's defeat. "I mean, we're right there. We put ourselves in a good spot being up 3-1 [in the series]. It's just disappointing to think about, that we had a lead in each game and kind of gave that way. This is an amazing group, we believed the whole time and it just didn't go our way."
Right-winger Evan Rodrigues added another goal for the Penguins in the second period, but only for them to have the Rangers clinch another, making the score 3-2.
Pittsburgh stopped making goals in the third period. At 14:15 of the period, professional Swedish centerman Mika Zibanejad received a pass from forward Andrew Copp and successfully landed a goal, setting forth a 3-3 tie.
'I'm really proud of them' says Rangers coach
New York had left winger Artemi Panarin with his power-play as the game tiebreaker from the top right ahead of the overtime when the clock showed 4:46. Panarin's shot passed by the Penguins goaltender Tristan Jarry, who made 30 saves with a .867 save percentage.
"I don't really score that many goals, so I'd say all of them are pretty, pretty big," Panarin said. "Honestly, (my teammates have) been letting me shoot since the first game. Kind of my bad, I haven't really been making those shots, but maybe I should listen to everyone's advice and actually get out there and take shots."
The Rangers coach Gerard Gallant sang high praise for his men, who managed to find a way back despite the setbacks in facing their series opponent and a few home turf defeats.
"They find a way. I'm really proud of them," Gallant praised his team. "I knew tonight was going to be a battle. We talked about the seventh being game at home. We fell behind at home but found a way to battle back."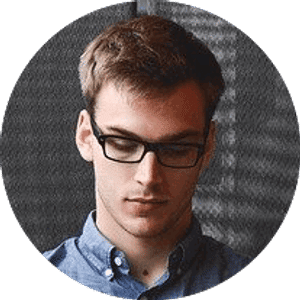 Jake Williams
Jake Williams is a sports gambling expert. He's been writing in the sports betting and DFS industry for over a decade. He specializes in MLB and NBA, along with College Basketball and College Football.