Rangers' CEO Ray Davis fires president Jon Daniels, seeks to make changes
August 19, 2022
Texas Rangers co-owner Ray Davis has announced the team's decision to fire their president Jon Davis on Wednesday, two days after firing manager Chris Woodward.
Daniels was hired by the Rangers in 2002, which was his second job in MLB. He was promoted to general manager in 2005 and became the youngest managerial in baseball at 28 years old. With Davis being relieved of duty, the Rangers have decided it's time to move to another direction, which isn't clear yet.
"Jon's accomplishments in his 17 years running our baseball operations department have been numerous," Davis said.
"He and his staff put together the best teams in this franchise's history that resulted in five playoff appearances and two American League pennants between 2010 and 2016."
Davis further clarified that the Rangers have not won since 2016, which he thought a change of leadership was required.
"But the bottom line is we have not had a winning record since 2016, and for much of that time, have not been competitive in the AL West Division. While I am certain we are heading in the right direction, I feel a change of leadership of the baseball operations department will be beneficial going forward," Davis said.
The team's executive vice president and general Chris Young will be taking over Daniels' job along with his own responsibilities. He has been with the Rangers since 2020.
Rangers seeking players to make changes
This offseason, the Rangers have been reported to spend $500 million to work on their roster, which involved three players; Corey Seager, Marcus Semien, and Jon Gray.
Liz Roscher from Yahoo Sports wrote that the Rangers are looking forward to make big changes, but the three aforementioned players didn't immediately change the team in the way they were looking for.
Earlier this week, before Daniels was dismissed, he said that the team were looking for the players to lead the team into the way they wanted to go.
"We're not looking to solve one player to be the finishing piece. But we're looking for players that can be part of helping to turn this around and really launch us to where we want to go and also that can help our young players develop as they get up here," Daniels said.
Texas also traded Joey Gallo to the Yankees at the 2021 trade deadline. Roscher said that the Rangers were still in the phase where they were constantly searching through many potential talents, test what they could have at the big league, and collect what the team considered useful.
Both Seager and Gray have played well this season, although Wells said the two's potentials might not be worth on the deals they signed. Seager led the team with 26 home run and was named to the AL All-Star team. Gray has a 3.83 ERA and is averaging 10.1 strikeouts per nine innings. Unfortunately, he's currently on the injured list due to rib injury.
Semien meanwhile has a .236/.294/.403 slash line in 115 games, which is considered a lackluster performance. He hit 45 home runs for the Toronto Blue Jays in 2021 and finished third in AL MVP voting twice in the previous three seasons.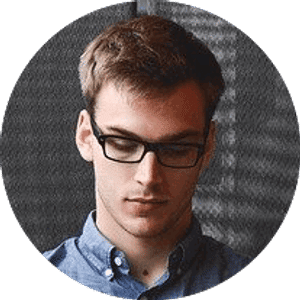 Jake Williams
Jake Williams is a sports gambling expert. He's been writing in the sports betting and DFS industry for over a decade. He specializes in MLB and NBA, along with College Basketball and College Football.