Rams: Matthew Stafford 'needs help', coach Sean McVay says after 22-10 loss to Cowboys
October 10, 2022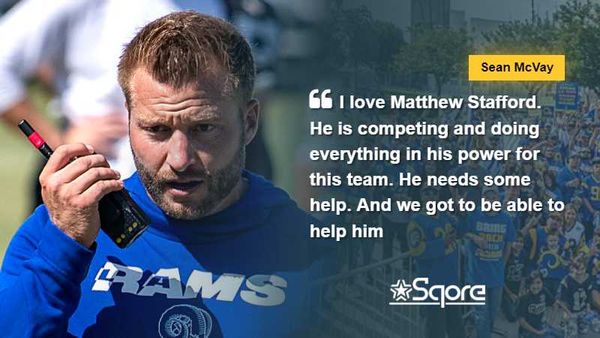 Following a 22-10 loss to the Dallas Cowboys on Sunday, Los Angeles Rams head coach Sean McVay said he wasn't concerned with Matthew Stafford but acknowledged that the player could not do everything by himself to turn things around.
Stafford has been playing behind an offensive line where several players have suffered multiple injuries this season. Coleman Shelton and Brian Allen have been sidelined due to injuries. Only left tackle Joe Noteboom and Rob Havenstein have started all five games for the Rams.
"I love Matthew Stafford," McVay said. "He is competing and doing everything in his power for this team. He needs some help. We've got to be able to help him."
Throughout this season, the Rams have been dealing with some difficulties in supporting Stafford. The former Lions QB was sacked five times on Sunday and in this season overall, he has been sacked 21 times.
ESPN Stats and Information noted that Stafford had completed six of 15 passes for 59 yards and made an interception while being pressured on Sunday. Without the pressure, he was able to complete 22 of 27 passes for 249 yards with a touchdown.
In their last nine quarters, the Rams only scored one touchdown to add to a 75-yard catch and run from Stafford to wide receiver Cooper Kupp in the second quarter against the Cowboys.
After the game, Stafford said he felt physically fine despite taking so many hits this season, saying that "it's part of the game." In the game against Dallas, Stafford completed 28 of 42 passes for 208 yards with a touchdown and an interception.
"In the NFL, the margins for victory are really small. And our margins are really, really small at this moment," Stafford said.
Problem with offensive line
After the game, McVay said the Rams would need to "be able to run the football efficiently." However, the 36-year-old coach said that he currently had no answer regarding how to fix the offensive line until several starters returned from injury.
"But we've got to be able to figure it out, whether it's guys that are playing right now or whether we need to figure out some other options," McVay said.
"But it's not good enough and it's not exclusive to one player, to one position. But there are some things that consistently are glaring issues for us that are preventing us a chance to be able to operate at a level that you guys have seen from us."
According to McVay, when the team is not running the ball efficiently, they are experiencing some difficulties in protecting the passes. With the offense under pressure, Stafford also reportedly is looking for some other way to do more.
"We've got to find a way to get the ball in the end zone," Stafford said. "Got to do a better job sustaining some drives, giving ourselves some more manageable situations and find a way to get more points."
The Associated Press contributor Joe Reedy noted the Rams also needed to have consistent production in their running game. Rams running back Cam Akers started strong with 41 yards on eight carries in the first quarter, but he finished the game with minus eight yards on five carries.
"I don't think they made any adjustments. I think we made a few adjustments. There was nothing they did to stop us," Akers said.
The Rams are hosting the Carolina Panthers (1-4) next Sunday before their bye week.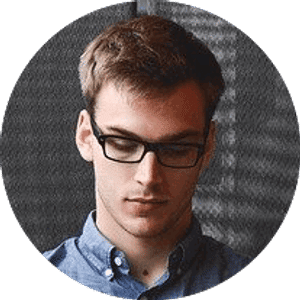 Jake Williams
Jake Williams is a sports gambling expert. He's been writing in the sports betting and DFS industry for over a decade. He specializes in MLB and NBA, along with College Basketball and College Football.