Rams' Jalen Ramsey criticizes NFL for inadequate player safety
October 2, 2022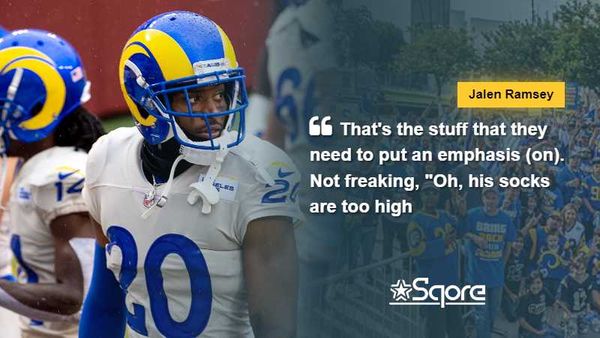 The Los Angeles Rams' cornerback Jalen Ramsey commented on Miami Dolphins quarterback Tua Tagovailoa's injury during the game against the Cincinnati Bengals, emphasizing the importance of player safety.
According to Ramsey, the discourse regarding player safety has been inadequate.
"Player safety should be one of the most important things to talk about," Ramsey said. "It should probably be talked about more. And then s- like getting fined for socks ... or s- like getting fined for tights or B.S. or anything like that."
Tagovailoa reportedly suffered a concussion while playing for the Bengals and was injured during the game with the Buffalo Bills. According to reports, the NFL and NFL Players Association (NFLPA) are looking into the case to see if the concussion protocol was obeyed on Sunday. The neurotrauma consultant who assisted with Tagovailoa's evaluation was fired recently by the NFLPA following the incident.
Ramsey's series of recent fine
Ramsey highlighted the NFL's decision to focus less on player safety and more on other issues, especially given that Ramsey has been fined for uniform infractions every week this season.
"That's the stuff that they need to put an emphasis [on]," he said. "Not freaking, 'Oh his socks are too high' or, 'His socks are too low' or something like that. That's so lame. I'm so beyond that."
Ramsey reportedly received a fine for wearing knee pads that did not fully cover his knees in Week 1. He appealed the fine and included photographic proof, which resulted in the reduction. He was also fined in Weeks 2 and 3 for not wearing the proper socks in accordance with the NFL.
"I'm going to continue to get fined because I'm going to be swaggy out there," Ramsey added. "I'm going to wear the same thing this week too, so I'm ready for the fine."
Ramsey asserted that despite passing the uniform check on the sidelines prior to each game, he is consistently fined. Ramsey emphasized that he plays with "integrity," saying that he is willing to start the discussion on this subject.
"But I play the game with integrity, right? I play the game the right way. I try to make sure people are safe," Ramsey said. "Like obviously I want to go out there and hurt my opponents and strike fear and all that. But I don't want to injure nobody."
Ramsey calls out NFL's 'lame' decision
Ramsay is adamant that what he wore didn't compromise the integrity of the game and insisted that the NFL's decision to fine him "makes no sense."
"It's not about the other B.S. I just wish maybe I could start the conversation right now," he said. "If we want to go out there and look good and it ain't hurting the integrity of the game, why are y'all fining me $10,000 for my socks? That don't make no sense."
The 27-year-old cornerback also considers it ironic that, according to him, the NFL fines its players for uniform players, yet the organization benefits from them.
"We're not taking away from the integrity of the game," he said. "They want to fine us and do all of that, but then they want to glorify us and promote us and make money off of us when guys are out there swagging out. "
Ramsey pointed out that no matter what and how a player wears, fans will want to buy it and the franchise will get to enjoy the profit.
"I don't know why they put such a high emphasis on that and then on the back end try to monetize off of it, right? It's just lame to me."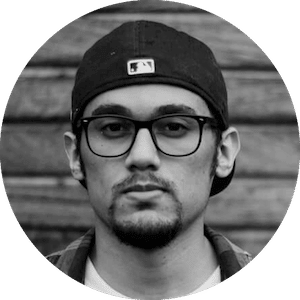 Gus Anderson
Gus Anderson is a gambling wizard. As a kid he dreamt about becoming a Tennis, Hockey and Golf professional but ended up as a gambling professional with focus on both sports & casino.