Rams' Aaron Donald signs with Kanye West's brand Donda Sports
May 30, 2022
Months before the NFL starts a new season, the league's offseason bits never cease to amaze its enthusiasts. News broke in that as Super Bowl LVI champion team the Los Angeles Rams is still negotiating a contract with one of the best defensive tackles Aaron Donald to stay for another season, Donald had struck a deal in Donda Sports, a brand owned by Ye, formerly known as Kanye West.
Donald announced the move in an "I Am Athlete" podcast hosted by former NFL stars Brandon Marshall, Adam Jones, and LeSean McCoyand. The championship-winning player revealed that joining Donda Sports would provide him the opportunity for him in and outside football.
Moreover, the 6-foot-1 veteran professional will join former Tampa Bay Buccaneers now free agent Antonio Brown who had signed to Donda Sports before Donald.
'It was an opportunity,' Donald says
Donald revealed during the podcast that despite Donda Sports being relatively a new brand, he revealed that the decision was a no-brainer move.
"It was an opportunity. My wife actually do my marketing. You know she does a lot of my marketing. So it was an opportunity that came to us—me and her—you know it made sense," Donald said. "The family atmosphere that they got at Donda Sports, and my wife being a part of that, for me it was a no-brainer."
The 31-year-old shared what the deal would be with Ye's brand, but thus far, it appeared that both parties are still in the discussion stage. Donald said, "ain't nothing in full circle".
"Ain't nothing in full circle but we've been talking," he added. "We got this plan that my wife's been talkin' and getting things done, it's 'bout to be coming to fruition soon."
Donda Sports itself remains a vague entity after the brand had released a statement in February this year announcing the signing of Brown. However, there are bits that can be constructed together from the statement, that the sporting brand was founded to support athletes with holistic support during and after their professional careers.
"Donda Sports was founded with the vision of providing holistic support to athletes during and beyond their sports career," the brand's statement reads. "Donda Sports is a limitless organization centered on professional and wellness support in equal measure with the ambition to work with athletes across all genders, divisions, and sports."
Donda Sports' ideas align with Donald, unclear future with Rams
For Donald, Ye's ideas in Donda Sports resonate with him very well. The seven-time First-team All-Pro appeared to have a huge interest in trying matters not related to football. The question of him tagging along with the Rams remains unclear.
Multiple reports suggest that the three-time NFL Defensive Player of the Year will proceed to retirement if contract terms were not reached with the franchise. On the other, sources demonstrated otherwise after Donald was seen chanting to "run it back" during the Rams parade.
"Donda Sports is something close to (West), obviously, with his mother and everything. So he definitely wants this to be something that's top tier and something he's serious about," Donald said.
"I think it's a helluva opportunity to open up a lot of different doors and a lot of different things outside of football that I wanna be involved in, that I wanna do, that my wife wanna do. So to be a part of that, and be one of the best first athletes to be a part of that, it's pretty dope. We're excited about it, and we're gonna see where this thing goes."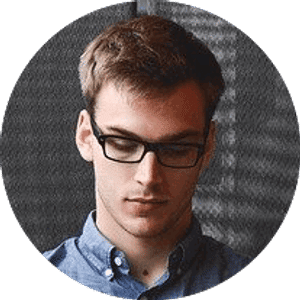 Jake Williams
Jake Williams is a sports gambling expert. He's been writing in the sports betting and DFS industry for over a decade. He specializes in MLB and NBA, along with College Basketball and College Football.