Purdue vs Wisconsin Betting Prediction 3/1/22
February 28, 2022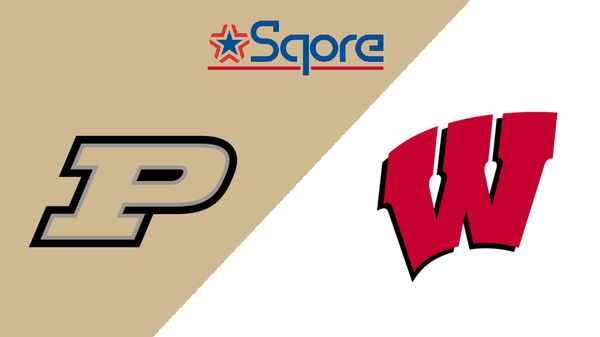 Wisconsin is looking to clinch its share of the Big Ten title when it hosts Purdue in a critical conference clash. The Badgers hold a one-game lead over the Boilermakers and Illinois with two games left, meaning a Wisconsin win means it could do no worse than share the title with the Fighting Illini. The Boilermakers, meanwhile, would pull the Badgers into a three-way tie atop the Big Ten if they can exact some revenge for Wisconsin winning at Purdue earlier this season.
Purdue vs. Wisconsin Betting Pick
This game will be played at the Kohl Center at 9 p.m. Eastern on Tuesday, March 1, 2022.
Why bet on the Boilermakers:
✅ Zach Edey was a matchup nightmare for Wisconsin in the first meeting, dominating the Badgers for 24 points and 10 rebounds in just 20 minutes on the court. Ironically, that was the only Big Ten game Edey didn't start this season, and he's been a nuisance to defend over the past month. He scored 25 points in 21 minutes last time out against Michigan State and has flirted with scoring more points than minutes played a few other times. 
✅ Johnny Davis is a sensational player, but he needed to be at his absolute peak to beat Purdue on the road in early January. He scored 37 points and grabbed 14 rebounds in Wisconsin's win when no one else collected more than four rebounds and only one other player scored more than six points. That is an unsustainable formula for Wisconsin, which needs its other three starters besides Brad Davison to play a larger role in this game. 
✅ Purdue has made at least half of its shots in seven of the past 11 games and has made at least 44 percent of its attempts in every game since the first meeting with the Badgers. The key number for Purdue, though, is 30 percent 3-point shooting as the Boilermakers are 1-3 in Big Ten games this season when it makes less than 30 percent of their 3-pointers. However, Purdue has made at least 36 percent of its 3-pointers in eight of the last 11 games, including six games of shooting better than 40 percent from behind the arc.
✅ Wisconsin has allowed three of its last five opponents to shoot 45 percent or better against it, but was able to survive by limiting the opponent's 3-point percentage. Purdue is not a strong 3-point shooting team, which puts more pressure on the Badgers' interior defense to slow down the Boilermakers. The Badgers are allowing opponents to make half of their two-point attempts in Big Ten play this season and have been outscored in the paint eight times in conference play and tied two other times.
✅ Purdue doesn't have a great record in Madison like most teams who have to travel to face Wisconsin. However, the Boilermakers have split their last four meetings in Madison, and both losses came by four points or fewer. Overall, Purdue has won seven of the last 10 meetings with Wisconsin.
Purdue was in the driver's seat in the Big Ten until a pair of losses in Michigan to the Wolverines and Spartans left the Boilermakers in second place. They have won nine of their last 11 games, but it is increasingly obvious the Boilermakers play much tighter games on the road than they do at home. Four of their five Big Ten defeats have come on the road, and they've had two tight away contests against teams in the bottom quarter of the Big Ten standings. Still, Purdue is 23-5 overall and 13-5 in the conference and setting itself up for a very high seed and a long run in March.
The strength of this Purdue team is undoubtedly its offense, which is making more than half of its shots this season and shooting 48.4 percent in Big Ten play. The Boilermakers average 76.5 points per game while also shooting 38 percent from 3-point range and claim a six-rebound edge per contest on the glass. The challenge, though, is the defense, which is giving up 45 percent shooting from the floor and nearly 36 percent 3-point shooting. Opponents are scoring almost 71 points per game in conference play against the Boilermakers and Purdue isn't even averaging 10 takeaways per game.
Yet that offense is dynamic with Purdue's ability to dominate both with its guards from the perimeter and its forwards in the post. Jaden Ivey is a gamechanger averaging 17.7 points per game with his ability to get downhill and finish in the lane. He's also one of three players averaging 2.9 assists or more for Purdue in conference play along with Sasha Stefanovic and team-leader Trevion Williams. Stefanovic is the main 3-point weapon, shooting 36.3 percent from behind the arc and averaging almost 11 points per game. Purdue, though, also gets timely 3-point contributions from Mason Gillis and Eric Hunter Jr., both of whom average between two and three attempts per game. Williams works with Zach Edey to solidify the Boilermakers' frontcourt and make them difficult to stop near the rim. Edey is averaging 14.2 points and 7.4 rebounds per game while shooting better than 64 percent from the field, while Williams is chipping in 11.5 points and seven rebounds per contest.
It hasn't always been very pretty for Wisconsin this season, but at the very least, the Badgers hold their own destiny in the Big Ten. Win just one of these final two home games and the Badgers are guaranteed at least a share of the conference title, but they could also be greedy and win both games to secure the solo championship. Wisconsin is 23-5 overall and 14-4 in the Big Ten, but half of those conference wins have come by five points or fewer, and just two have come by 10 points or more. 
A main reason for the quantity of tight games is Wisconsin's offense isn't necessarily one that is going to put up a lot of points. The Badgers average just 70 points per game in conference while shooting 43.5 percent from the field and only 31.5 percent from deep. They allow 68.1 points per game and 44.6 percent shooting, including 32.5 percent from 3-point range, while also holding a slight rebounding deficit in conference play. Those tight margins and Wisconsin's inability to force a lot of turnovers means Wisconsin has plenty experience in those games that go down to the wire.
The Badgers are not very deep on offense with none of their reserves averaging three points per game and just one player averaging more than one assist or two rebounds per game. That means most of the pressure falls on the shoulders of Johnny Davis, who is averaging 20.7 points and 9.2 rebounds per game in conference action, both of which lead the team. Davis is shooting 45 percent from the field, but is shooting just 31.3 percent from long range while taking the second most 3-point attempts on the squad. Brad Davison is the 3-point threat at 36 percent and he is Davis' right-hand man at 13.6 points and 4.1 rebounds per game this year. Tyler Wahl's 6.5 rebounds per game are a major asset along with his 11.9 points per game, but he is the third and final Badgers player to average at least 10 points or four rebounds per game.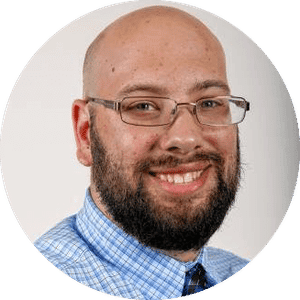 Josh Walfish
Josh Walfish is an award-winning journalist who has covered college sports for the past decade. He most-recently was chronicling the UMass Minutemen and now works as a freelancer writer and editor based out of Chicago.