Purdue vs. Iowa Betting Prediction 3/13/22
March 12, 2022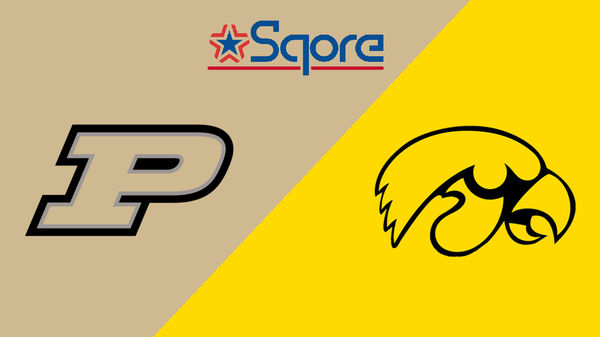 It probably isn't too big of a surprise that Iowa and Purdue are facing off in the Big Ten Tournament final. The Hawkeyes were seeded fifth, but entered the conference tournament with a lot of momentum and confidence while Purdue is likely the conference's best chance at a national title. This game is important for seeding purposes for both teams and will go a long way to helping open up a cleaner path to the Final Four for whoever wins the game. 
Purdue vs. Iowa Betting Pick
This game will be played at Gainbridge Fieldhouse at 3:30 p.m. Eastern on Sunday, March 13, 2022.
Why bet on the Hawkeyes:
✅ Sasha Stefanovic has picked the worst time to go cold for Purdue as he is averaging just four points per game in Indianapolis so far. The guard averaged 11 points and shot better than 37 percent from 3-point range against Big Ten foes during the regular season, but he is 2 of 8 from long range and has scored just eight combined points in the two games. That leaves the Boilermakers with just four players averaging more than seven points per game in the tournament.
✅ Keegan Murray has just been unreal in the Big Ten Tournament thus far, averaging 28 points per game over the three games in Indianapolis. He's scored at least 26 points in all three games, dropping 32 points on 8 of 10 3-point shooting in the semifinals against Indiana. Murray has now scored at least 20 points in 13 of his last 14 games played.
✅ Purdue's offense was known for being explosive and dynamic, but it has scored 70 points or fewer in seven of its last nine games. Half of the Boilermakers' losses have come over the past nine games and in all of them, the Boilermakers scored less than 70 points. Purdue has also shot poorly from 3-point range in both games, well below its 38 percent average in conference play. 
✅ Iowa clearly shot the lights out against Northwestern in the second round, but the Hawkeyes still shot 46 percent against Indiana and 49 percent against Rutgers. The Hawkeyes have scored at least 80 points in seven of their last eight games and 10 times overall since the calendar turned to February.
✅ Iowa has won two of the three meetings with Purdue in the Big Ten Tournament, though it's been 15 years since the two schools have met in the conference tournament. This is the first time in 16 years the Hawkeyes have won multiple games in the Big Ten Tournament, which is also the last time they won the event.
It just feels like it's been a serious of tight escapes and tight losses for Purdue this season, especially in recent weeks. The Boilermakers are 6-3 in their last nine games, which cost them a share of the Big Ten title, but there is no mistaking this veteran team is going to be a tough out in March. Purdue is now back in the Big Ten Tournament title game for the third time in six events and fifth time overall as it seeks its second title to join the 2009 squad.
Purdue runs on its offense, which ranks first or second in most major categories among Big Ten teams. It's averaging nearly 76 points per game in Big Ten play while shooting 47.6 percent from the field and 38 percent from behind the arc. Yet the Boilermakers struggle a bit defensively, allowing almost 71 points per game on nearly 45 percent shooting overall and 35 percent from long range. The past few weeks, though, have been a different story with Purdue scoring less but also playing better defense to play games in the 60s.
The Boilermakers thrive on a balance between its interior players and its stars on the perimeter, making them a difficult team to defend. Jaden Ivey averaged 17.5 points per game to lead the team in Big Ten play and dominated games with the ball in his hands most often. Zach Edey and Trevion Williams took care of the paint, scoring around the rim and cleaning up missed shots off the backboards. Edey averaged 14 points and almost eight rebounds per game in conference action while Williams came off the bench to add 11 points and almost seven boards per game. Sasha Stefanovic rounds out the foursome of scorers averaging double figures with 11 points and almost three assists per contest.  
Coming off a tough double-overtime loss at Penn State, Iowa received a reprieve because a game was postponed due to COVID. The Hawkeyes flipped the calendar to February and didn't look back, entering the Big Ten Tournament title game as winners of 11 of their last 13 games. Iowa went from a team battling on the bubble to easily being in the NCAA Tournament and now fighting for a fairly high seed when the brackets are revealed.
The Hawkeyes never lacked for offense, averaging almost 80 points per game in Big Ten play while topping 80 points 11 times in 20 conference contests. The defense was a different story, allowing a little less than 73 points per game and nearly identical stat lines that Iowa's offense put up. In Big Ten action, Iowa shot 44.4 percent from the field and 35.8 percent from long range, but allowed opponents to shoot 44.6 percent from the floor and 35 percent from behind the arc. Iowa also suffered a rebounding deficit of nearly two boards per game in conference games.
Keegan Murray is the key to Iowa's offensive success, dominating games both on the interior and perimeter despite his larger frame. Murray led the team with 22.8 points and 8.5 rebounds per game in Big Ten play, but what was more impressive was his 42 percent accuracy from 3-point range while shooting the second-most 3-pointers on the team. The Hawkeyes had three other players average at least 10 points per game, including Keegan's twin Kris and Jordan Bohannon, who hit the winner to send the Hawkeyes to the title game.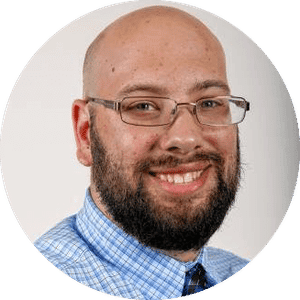 Josh Walfish
Josh Walfish is an award-winning journalist who has covered college sports for the past decade. He most-recently was chronicling the UMass Minutemen and now works as a freelancer writer and editor based out of Chicago.