Purdue vs Iowa Betting Pick and Prediction 1/27/22
January 27, 2022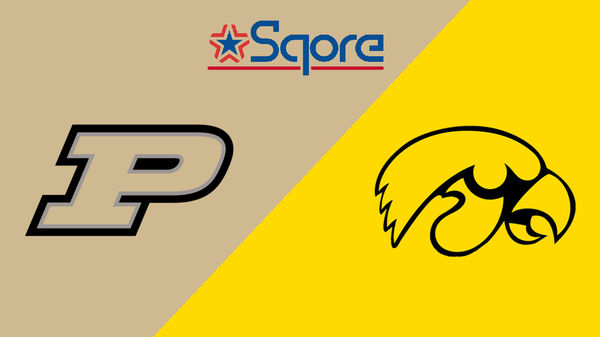 The Iowa Hawkeyes are looking for their first big win of the season as they get set to host the sixth-ranked Purdue Boilermakers. Iowa has struggled against ranked foes this season, but almost all of those games came away from home and this is a big chance for the Hawkeyes on their home floor. Purdue opened Big Ten play with a home win over the Hawkeyes, but the Boilermakers have had some shaky performances away from home this season.
Purdue vs. Iowa Betting Pick
This game will be played at Carver-Hawkeye Arena at 9 p.m. Eastern on Thursday, January 27, 2022.
Why bet on the Hawkeyes:
✅ Jaden Ivey missed Purdue's last game with a hip injury, and though he is expected to play, a limited Ivey could be troublesome. Ivey is the Boilermakers' leading scorer at 16.7 points per game and led Purdue with 19 points in the win over Iowa earlier in the season. If the hip injury is bothering him less than a week after injuring it, it could affect his agility and shooting, two of the biggest strengths of his game.
✅ Iowa barely lost the first matchup of the season despite not having leading scorer and rebounder Keegan Murray active for the game. The 6-foot-8 forward is averaging nearly 23 points per game this season and he's also grabbing 8.4 rebounds per contest this year. Murray has kept up that pace in Big Ten play as well, averaging 21 points and eight rebounds per game in league action.
✅ Purdue leads the Big Ten with nearly 18 assists per game, but that passing has not traveled well on the road. Four of the five times the Boilermakers have had 14 assists or fewer were Purdue's four Big Ten road games so far, and the fifth was the home game against Iowa. Those five games have also produced four of the five times the Boilermakers have either had more turnovers than assists or just one more assist than turnover.
✅ Iowa has done a fantastic job this season creating turnovers with its defense while protecting the ball themselves on offense. The Hawkeyes are forcing more than 15 turnovers per game this year in conference play and have committed just 8.5 turnovers per game in those contests. The Hawkeyes scored 20 points off 17 Purdue turnovers in the first meeting of the season, which is tied for the most turnovers Purdue has committed all season long.
✅ The Hawkeyes are 6-3 against Purdue at home over the past 10 seasons, and neither team has swept the season series between the teams since 2011-12. The Boilermakers survived a late Iowa rally in the first meeting of the season in the conference opener for both teams last month.
Purdue proved early on that they belonged in the top 10 with wins over North Carolina and Villanova on neutral courts. The Boilermakers also fought off a difficult Illinois team on the road in double overtime and have won four of their last five games to move to 16-3 overall and 5-3 in the Big Ten. Though the road has been a tricky place for Purdue this season, it has locked in on its offense all season, leading the conference in scoring this year. Despite their conference record, the Boilermakers are shooting nearly 46 percent from the field and and better than 36 percent from behind the arc in conference play. They have also owned the glass with an eight-rebound edge over Big Ten opponents, including 11 rebounds per game. 
Jaden Ivey leads a group of four Purdue players averaging at least 12 points per game with his 16.7 points per game, but he's also added five rebounds per game this season. Those rebounds help the big men like Zach Edey and Trevion Williams in the Boilermakers' dominance on the backboards and why Purdue's season rebounding margin is more than 12 rebounds per game. Williams leads the way with 8.4 rebounds per game while coming off the bench and he also is averaging 12.7 points and three assists per game. Edey is averaging more than 15 points and more than seven rebounds per game for Purdue to help anchor the frontcourt. Sasha Stefanovic is the other weapon averaging more than 12 points per game, but he's shooting better than 41 percent from behind the arc and leads the team with 3.6 assists per game as well. Mason Gillis isn't nearly as consistent as the other four players mentioned, but he's made 14 of his 24 3-point attempts in conference play and is averaging more than eight points per game against Big Ten foes. 
Iowa is a dangerous team to face, especially on its home court, but the Hawkeyes have yet to secure that signature win against a marquee opponent. They are 14-5 overall and 4-4 in the league and it is hard to fault them for any of their five losses this season. but their best win came at Virginia, which is having a down year, and they've failed to finish the deal several times on the road against better teams. Iowa has shot the ball well this season with a 46.5 percent shooting percentage despite struggling with the 3-pointer for most of the season. The margin for error is pretty tight all around as Iowa is allowing 42.6 percent shooting from the floor and has a rebounding edge of less than one rebound per game this year. The one place Iowa is making a difference defensively is in turnovers to lead the Big Ten in turnover margin while turning those takeaways into easy points.
Keegan Murray is a massive focal point of the Iowa offense, leading the team with nearly 23 points and more than eight rebounds per game this season. He's not only shooting 57 percent from the field but also making 34 percent of his 3-point attempts while stretching the floor for the Hawkeyes. Filip Rebraca is the only one who comes close to matching Murray's rebounding production, averaging 6.3 boards per game, but no one else on the roster is averaging more than 11 points per game. Patrick McCaffery is the second-leading scorer at 10.8 points per game and Jordan Bohannon is averaging 10.6 points per game. Joe Toussaint leads the team with nearly four assists per game and Ahron Ulis is right behind him at 2.5 helpers per contest, but neither one is a major shooting threat. Kris Murray is averaging 10 points per game in conference action to raise his season average just shy of 10 points per game.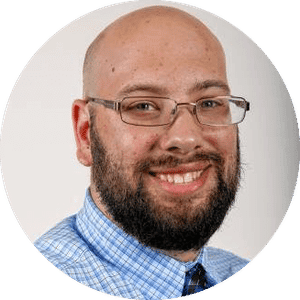 Josh Walfish
Josh Walfish is an award-winning journalist who has covered college sports for the past decade. He most-recently was chronicling the UMass Minutemen and now works as a freelancer writer and editor based out of Chicago.