Providence vs Xavier Betting Prediction 1/26/22
January 26, 2022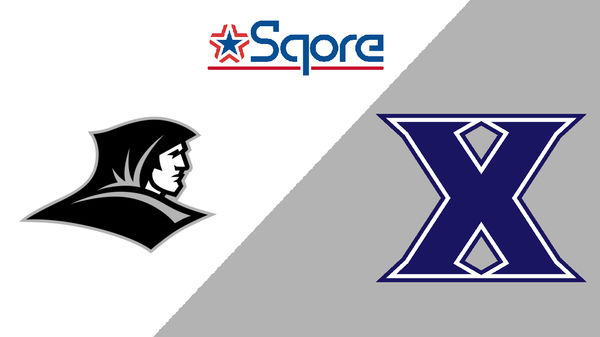 Xavier is looking to build some positive momentum in Big East play when the 21st-ranked Musketeers welcome the 17th-ranked Providence Friars. The Musketeers are coming off a frustrating loss at Marquette and have now split their last six games, all of which have come in conference play. The Friars enter the contest on a three-game winning streak and atop the Big East while playing full of confidence and energy at the moment.
Providence vs. Xavier Betting Pick
The Pick: Providence Moneyline
Strong presence in US
Wide range of betting options
Generous bonus offers
UP TO $1,000
This game will be played at Cintas Center at 6:30 p.m. Eastern on Wednesday, January 26, 2022.
Why bet on the Friars:
✅ Noah Horchler has made a huge difference for the Friars this despite being just the fourth-leading scorer on the team. He's shooting a team-best 43 percent from behind the arc and is averaging a little less than 10 points per game, but he's also leading the team with 8.3 rebounds per game. He's not tremendously big at 6-foot-8 and 220 pounds, but he makes a lot of major contributions to Providence's success this year.
✅ Nate Johnson is still one of four Xavier players averaging at least 11 points per game this season, but his production has taken a downturn in conference action. He is averaging just 8.7 points per game in Big East play after scoring 10 combined points in his last three appearances. His shooting percentage has plummeted to 38.8 percent overall and 33 percent from behind the arc against conference opponents, dropping his season percentages down to 45.6 percent and 41.7 percent, respectively.
✅ Providence is 3-1 against teams currently ranked in the top 25, and has held three of those four ranked foes to less than 40 percent shooting in the game. Those games are three of the five best defensive performances of the season for the Friars based on shooting percentage and only one of those ranked foes eclipsed 70 points in the game.
✅ Xavier's offense has really struggled against Big East teams, especially from behind the arc. The Musketeers are shooting just 43 percent from the floor in conference play, but only 31 percent from 3-point range. In seven conference games, Xavier has made less than 32 percent of its 3-pointers five times, including four times below 30 percent. 
✅  The Friars might be just 1-9 in true road games against the Musketeers, but their last three trips to Cincinnati have all been positives. Providence won at the Cintas Center in 2019 then lost by six in 2020 before losing by just one last season. 
The Pick: Providence Moneyline
Strong presence in US
Wide range of betting options
Generous bonus offers
UP TO $1,000
This season is proving just how good of a coach Ed Cooley is, taking a team no one thought could contend in the Big East to the top of the league at the end of January. Providence is 16-2 overall and 6-1 in the league with wins over three teams ranked in the current top 25 and a fourth win against a previously-ranked team in Seton Hall. The Friars have shot better than 50 percent from the field in three straight games and are now up to nearly 45 percent for the season. What is a bit surprising is Providence is actually shooting better from behind the arc in conference play than the season as a whole while maintaining around 70 points per game. The defense is limiting teams to just 40 shooting on the season and just 32 percent from long range. 
Nate Watson leads the Friars with 14 points per game, but he actually ranks second to Al Durham in conference play with just 12 points per contest. Watson has made up for that drop by averaging 7.3 rebounds per game in Big East contests, one full rebound above his season average. Durham has maintained his 13-points-per-game pace in conference action while Jared Bynum has increased his scoring from nine points per game to 11.6 points per game in conference games. Bynum is also the leader in assists with four per game this season, including his 4.6 helpers per game against Big East foes. A.J. Reeves rounds out the foursome averaging double figures in conference play averaging the same 10.7 points per game against conference teams than non-conference games. Noah Horchler, though, is the wild card with his 8.4 rebounds per game in conference and nine points per game on an incredible 46 percent 3-point shooting.
When Xavier started conference play, the Musketeers were one of the biggest threats to Villanova in the Big East. They had wins over Ohio State and Cincinnati at home, a victory over Oklahoma State on the road and had split a pair of games against Power Five opponents on a neutral floor. However, that good play did not follow Xavier into Big East action with a pair of losses to Villanova and a loss at Marquette sending the Musketeers to a 14-4 record with a 4-3 mark in league play. The offense has been held to less than 70 points four times in its last six games while the defense has allowed at least 70 points in five of seven conference contests. Although Xavier has held teams to 40 percent shooting and 31.5 percent from behind the arc this season, that number ballooned to 44.8 percent from the floor and 33 percent from long range in conference play.
The Musketeers are one of the few teams in the nation to have their leading scorer come off the bench with Jack Nunge averaging 12.3 points per game as a reserve. Nunge and Colby Jones are not only the top-two scorers but also rank first and second in rebounds with Jones edging out Nunge 8-7.1 on the glass. Jones is averaging 11.4 points per game one of three players along with Nate Johnson and Paul Scruggs to average between 11 and 11.5 points per game. Scruggs is averaging 4.4 assists per game in conference and ranks second behind Nunge in scoring during conference play. Adam Kunkel is barely below 10 points per game this season, but he's averaging 10.6 points per game in Big East play and shooting 41 percent from behind the arc in the process.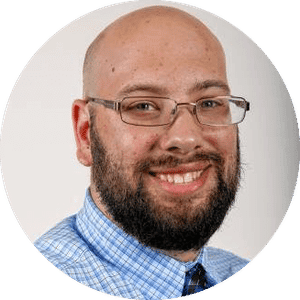 Josh Walfish
Josh Walfish is an award-winning journalist who has covered college sports for the past decade. He most-recently was chronicling the UMass Minutemen and now works as a freelancer writer and editor based out of Chicago.