Providence vs. Kansas March Madness Betting Prediction 3/25/22
March 24, 2022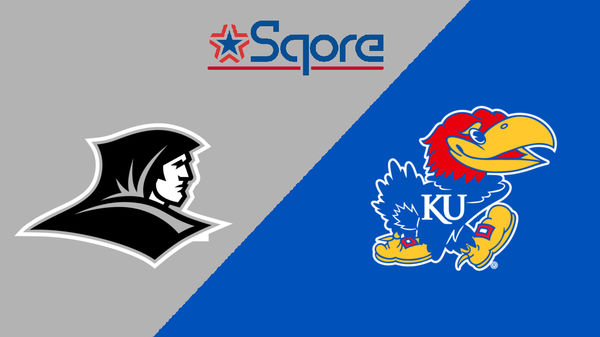 Some may call Providence lucky, but the Friars were dominant in advancing to the Sweet 16 for the first time since 1997. They might need some luck, though, against Kansas, which was able to handle business against Creighton after blowing past Texas Southern to return to yet another Sweet 16. It is rare for the Friars to be blown out by anyone, so it should be a tightly-contested battle at the very least. 
Providence vs. Kansas Betting Pick
The Pick: Providence +7.5
This game will be played at the United Center at 7:20 p.m. Eastern on Friday, March 25, 2022.
Why bet on the Friars:
✅ Jared Bynum had a slow start to the season with just six games of at least 10 points in the first three months. Since February 1, however, Bynum has just two games in single figures, finding ways to score even when he doesn't shoot the ball particularly well. The junior made just 5 of 16 shots in the first two rounds but still averaged 11 points per game, and his ability to get to the free-throw line is a major advantage for the Friars.
✅ Ochai Agbaji has struggled in the month of March this year, shooting and scoring well below his season averages. Agbaji is shooting just 35.7 percent in the two NCAA Tournament games and averaging just 13 points per game in those two contests. He's hit the 20-point plateau just twice – both against TCU – and he's shot 40 percent or worse from the floor in six of his last nine games. 
✅ Providence has been sneaky good at rebounding this year with help on the glass coming from up and down the lineup. The Friars were dominant in both of their first two NCAA Tournament games at cleaning up misses, including 14 second-chance points against Richmond. All six of Kansas' losses this year have come when the Jayhawks have been outrebounded. 
✅ Since the start of 2022, Kansas has won by double digits just twice in a game against an NCAA Tournament team from one of the six biggest conferences. The Jayhawks have also been outscored in the second half in five of their last nine games and average a less-than two-point halftime lead in Big 12 games this season.
✅ These two teams have very different experiences in the Sweet 16, but Providence has won both Sweet 16 contests it has played in since the field expanded in 1985. Meanwhile, this is Kansas' 11th Sweet 16 appearance under Bill Self with an 8-2 mark in those games.
The Pick: Providence +7.5
By winning two games in this NCAA Tournament, Providence has tripled the number of tournaments wins it has since that 1997 run to the Elite Eight. The Friars knocked off USC in 2016 for their only tournament victory since 1997, but have looked focused and determined in seeing off South Dakota State and Richmond this year. This is uncharted territory for many of these players, none of whom were alive when Providence was last in this position, but this is also the same group that led the Friars to their first Big East regular season title in program history this year.
A lot of time has been spent looking at the luck factor that has benefited Providence, and not enough has been used to analyze why the Friars are so successful. Providence has won a lot of close games, but it also holds wins over Wisconsin and Texas Tech this season while also taking care of business in the Big East. The Friars have excelled on defense all year, holding teams to 66.2 points per game on 41 percent shooting, including 30 percent from behind the arc. Providence doesn't have the same brand of exciting offense at just 44 percent shooting and 35 percent from long range, but it did score 79 on Richmond and 84 on Villanova this year.
Providence is as well-rounded of an ensemble offensively as any team in the country with not much separating Nate Watson as the team's leading scorer and A.J. Reeves, the fifth-leading scorer. Watson is scoring 13.5 points per game this season and added 5.3 rebounds per contest as well. Al Durham averages 13.3 points per game and is one of the Friars' best perimeter threats when he is able to find his groove. Jared Bynum led the team with more than 15 points per game in conference play, and he has connected on more than 41 percent of his 3-point attempts and averages 12.6 points per game this season. Noah Horchler is a double threat, shooting 41 percent from behind the arc but also leading Providence with more than eight rebounds per game to go along with his nearly 10 points per game.
Kansas is no stranger to the second weekend of the tournament, advancing here for the 11th time under Bill Self and 23rd time since the field expanded to 64. The Jayhawks are trying to return to the Elite Eight for a 16th time since 1985 and ninth time under Self. They had no issues handling Texas Southern, but had to grind out a win over Creighton just to face yet another Big East team, this time the regular-season champions.
The Jayhawks were exactly the type of team they have been for so long now, a dynamic offensive team with high-level defense most of the time. They are shooting 48 percent from the field, including 36 percent from behind the arc, and averaging nearly 79 points per game. Kansas is allowing 68 points per game on just 30.4 percent 3-point shooting and 41.4 percent overall shooting. Those percentages were actually slightly better in conference play when Kansas limited opponents to 27.5 percent from 3-point range and 40.6 percent from the field overall.
If there is a flaw in the Jayhawks it's the lack of scoring depth off the bench, but Kansas has a lot of top-end scorers. It starts with Ochai Agbaji at more than 19 points per game on 47 percent shooting overall, including 40 percent on 3-point attempts. He's also one of four players averaging more than five rebounds per game along with the rest of the core four scorers. Christian Braun is averaging nearly 15 points per game along with his 6.4 rebounds per game and is shooting just shy of 40 percent from long range. David McCormack and Jalen Wilson are both averaging more than seven boards per game with Wilson edging McCormack 11 points per game to 10 points per game.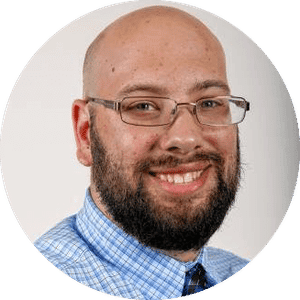 Josh Walfish
Josh Walfish is an award-winning journalist who has covered college sports for the past decade. He most-recently was chronicling the UMass Minutemen and now works as a freelancer writer and editor based out of Chicago.