Pittsburgh Steelers sign former USFL defensive tackle Doug Costin
July 20, 2022
The Pittsburgh Steelers have signed former USFL defensive tackle Doug Costin to a one-year contract to complete their 90-man roster for the offseason. The Acrisure Stadium-based team announced the signing on Tuesday.
According to Tom Downey from Steelers Talk, the contract might be extended to "more than a year" due to Costin's experience in the NFL.
"One-word reaction to the signing of Doug Costin by the Pittsburgh Steelers. By one word, it is depth," said Downey. "That is what you are looking for when you make this type of signing. You are not looking for an instant impact guy.
"There is a difficult path to make this active roster, 53-man roster for Doug Costin. He could be a prime practice squad candidate here in mid to late July."
Impressive display in tryout
The club decided to sign Costin following a rough one-day tryout alongside five other former USFL linemen. Aside from Costin, the Steelers also reportedly kept eyes on several names such as Dondrea Tillman, Domenique Davis, Freedom Akinmoladun, and Willie Yarbary.
Costin played for the Jacksonville Jaguars in 2022-21. The Bishop Shanahan High School alumnus began his journey with the Jaguars as an undrafted rookie free agent in the 2020 Draft.
In high school, he made it to the first Team All-State. He was also named the Defensive Most Valuable Player with 120 tackles, 14 sacks, and three touchdowns in 2015.
He played 50 games in four years with the Miami RedHawks in Ohio. He consistently started in all 12 games from 2016 to 2018. He started in 14 games in 2019, when he made it to the first Team All-MAC.
During his time with the RedHawks, he recorded 178 tackles, 32.5 tackles for a loss, 16.5 sacks, and 12 passes defended.
"The marathon continues, let's work!" said Costin on Twitter after the team announced the news.
Good fit for Steelers
Costin started his career playing pro football when the Jacksonville Jaguars added him to the roster as an unrestricted free agent in the spring of 2020 where he had a significant contribution to the Jaguars, recording 33 combined tackles, 13 of which were solo stops. He also produced three tackles for a loss, two passes defended, one quarterback hit, and one fumble recovery in only 13 games and two starts. He spent most of his time in 2021 on the practice squad.
He then joined the Cincinnati Bengals' practice squad in January. Joining the squad on January 18, he was released seven days later, ahead of the Super Bowl. In May 2022, Costin played for the USFL side Birmingham Stallion after becoming a free agent.
He helped the team win the championships despite the lack of playing time. He only played four games for the Alabama side. Nevertheless, his contribution was impressive, committing nine tackles, one for loss, and a half sack.
Costin will be a good fit to replace Daniel Archiborg, who retired recently. The latter signed a reserve contract with the club on January 18, 2022.
The loss of Archiborg is not a big deal for the Steelers, owing to the team's depth at the defensive line position. For Costin, he will get another chance to revive his NFL career.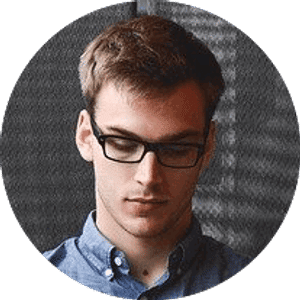 Jake Williams
Jake Williams is a sports gambling expert. He's been writing in the sports betting and DFS industry for over a decade. He specializes in MLB and NBA, along with College Basketball and College Football.