Phil Martelli to lead Michigan Wolverines in Juwan Howard's absence
February 23, 2022
A Michigan athletics employee approached Phil Martelli in Crisler Center and offered to help. Martelli then told her that he was fine and walked toward the stage in a calm demeanor. The former Saint Joseph's Hawks coach did not waste any time showing that he was ready to replace Juwan Howard to fill in the Michigan Wolverines head coach post for the season remainder. "I know what I'm doing. I've done this before," Martelli said. Martelli, who has been involved in college basketball for four decades, will serve as interim head coach for the Wolverines while Howard serves his suspension due to an incident with a Wisconsin assistant coach. With the team's high expectations for March Madness, Martelli wants to help the Wolverines reach the NCAA tournament. His first game as Michigan's head coach will be hosting Rutgers on Wednesday night. He has been through the pressure of leading a team during his previous roles at Saint Joseph's and Michigan. The Pennsylvania-native coach said he would continue following Howard's path. He also said he doesn't have the offensive mentality that Howard has. "What we have in place is the way we're going to play," Martelli said. "I don't have the offensive mind that (Howard) has. I don't have that in my DNA." Assistant coach Howard Eisley will call the offensive plays from a "massive" playbook in Howard's absence. Michigan will still participate in the postgame handshake lines despite the recent incident. "Do not get rid of them," the interim head coach noted. "This is about more than basketball, it's about teaching young people lessons."
Incident recap
Howard, an NBA All-Star, was angered after Wisconsin's Greg Gard called a late timeout with 15 seconds remaining. Gard then grabbed Howard by the arm and tried to explain his decision during the hand sake lineup. Howard then yelled at him and flashed his index finger at him. Following the two coaches' separation, Howard threw his right hand at Wisconsin assistant Joe Krabbenhoft. A brawl then erupted between the players on both sides. NCAA decided to suspend Howard until March and fined him $40,000 for causing the brawl. He then apologized for his actions on Monday. Aside from Howard, other players from Michigan and Wisconsin were also suspended for one game. Those players include Wisconsin's Jahcobi Neath, Michigan's Moussa Diabate, and Terrance Williams II.
Michigan to play without Diabate and Williams
Diabate is the team's second-leading rebounder at 5.7 per game. Meanwhile, Williams is the team's reserve forward, who averages about 15 minutes per game. Due to both players will be unavailable for Michigan's next game, the team will bench Brandon Johns Jr. and Jace Howard to fill the void. During his first press conference as interim head coach, Martelli addressed the concerns whether Johns could fill the void that Diabate created. "Brandon Johns is not Moussa," Martelli noted. "You can't come up with a game plan and say, 'Moussa averages 8.1; how are we going to get 8.1?' That's not going to work. ... We need the best Brandon Johns in order to beat Rutgers, and it'll be good enough." During his first press conference, Martelli maintained that he would not be the same as Howard. He said he never sits down during a game. "I am not Juwan Howard, and I'm going to be me," the four-time Athletic 10 Coach of the Year winner said. "A small thing about me is that I never sit down during a game. So there'll be a chair there, but it will be for him. It will not be for me."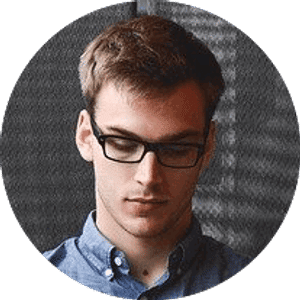 Jake Williams
Jake Williams is a sports gambling expert. He's been writing in the sports betting and DFS industry for over a decade. He specializes in MLB and NBA, along with College Basketball and College Football.