Pete Carroll likes 'challenge' against Russell Wilson as Seahawks prepare for Week 1
September 7, 2022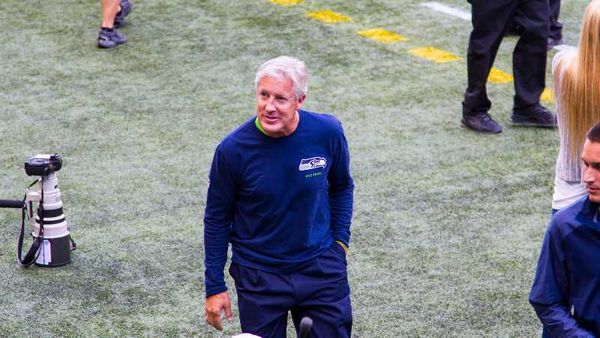 The Seattle Seahawks will play the Denver Broncos for Week 1 and this matchup will provide fans in Seattle with quite a treat as the team will face its former longtime quarterback Russell Wilson. Seahawks coach Pete Carroll is excited to defeat the visiting Broncos at home and welcomes the challenge.
Both teams will play Monday Night Football as they kick off the season. Ahead of the matchup, Carroll admitted that taking on a legendary figure such as Wilson, who had a consistent pass completed for over 3,000 yards and was an iconic football figure in Seattle, would be a great challenge for the team.
Regardless, the veteran coach who began working with the Seahawks two years before Wilson's drafting holds great optimism about his current roster.
Gearing up for season opener
In an interview on Monday with Seattle Times, Carroll shared that playing against his former QB would be quite challenging for him as both individuals know each other after spending almost ten years playing under the same banner.
"I do have as much information as you can have. I've probably never known a player any closer than knowing Russ, his quarterbacking, and his playing and his mentality and all of that. He knows me, too. He knows us. So, we'll see what happens," the veteran HC said.
There were growing discussions that after parting ways with the nine-time Pro Bowler who helped the Seahawks to claim their first Super Bowl ring in 2013, the team would be unable to move forward and limped out in the new season. However, Carroll seemed very optimistic about the current lineup and would gladly contend such claims.
"I'm really excited about this team. I love the makeup. I love the way that they've come together from way back when. I love the leadership. I love the speed. I love our style in all aspects. And now we need to go out and show it and live up to that. My expectations are very high," he added.
Maintaining expectation, faith in Seahawks
According to Seattle Times' Bob Condotta, Seahawks general manager John Schneider walked up to Carroll last week and said the team "used to be the chased and now are the chasers." To which the 70-year-old responded that the team now has changed under his leadership.
"I don't feel like that at all. Man, I don't feel like any part of any of that is what's true other than the fact that's what people think," he explained.
"I'm not in that business, now. I'm in the business of helping these guys get ready to play and of the work that we do and all of the mentality and the culture and the environment that we're in."
From winning a Super Bowl ring to their second consecutive NFC championship in 2013-2014, Carroll's expectation of the team remains the same.
"We've been averaging 10 wins a year for the last 20-something years (including his time at USC from 2001-09). You think I could think anything different than that? I don't," he continued.
"I don't see any reason my expectation should change at all. I don't care what anybody says. People have been saying stuff about teams for years. They don't know. They're just guessing at this point. And then we go and prove it."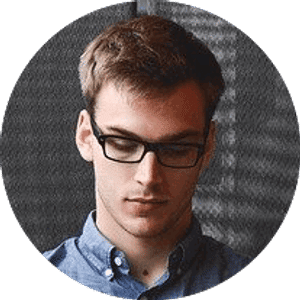 Jake Williams
Jake Williams is a sports gambling expert. He's been writing in the sports betting and DFS industry for over a decade. He specializes in MLB and NBA, along with College Basketball and College Football.