Patrick Mahomes aims to play in NFL at 45 like Tom Brady
September 30, 2022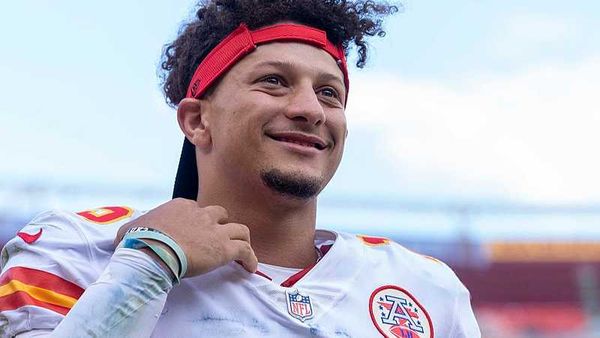 Kansas City Chiefs quarterback Patrick Mahomes shared some of his thoughts in regard to his future career in the NFL. Mahomes, now a 27-year-old saw himself playing in the NFL until he hit 45, just like Tampa Bay Buccaneers QB Tom Brady.
Mahomes also shared his thoughts on playing in Kansas City, saying that he wanted to play for the franchise as long as he can and help the team to get better. The four-time Pro Bowler admitted the journey would likely be difficult, but he will try to manage his body throughout the years.
"I want to play as long as I can play and I can still have a chance to help the team get better. Obviously, it's hard to play until you're 45 years old, and I don't want to be out there just hanging on, and I think you see what Tom is, that he's still playing at a very high level," Mahomes said.
"And I think that that's why it's hard for him to give it up when you're playing at a high level. So, for me, I'm going to try to keep my body in the best shape possible, and as long as they let me play and I can play at a high level, I'll be out there."
Mahomes aims to play in NFL at 45-year-old
Mahomes inked a ten-year extension worth $477 million when the Chiefs exercised a fifth-year option on his contract in 2020. At the time, the signing was the biggest in the NFL and other sporting histories in the United States.
In fact, Mahomes' almost half a billion deal bested center fielder Mike Trout's 12-year, $426.5 million contract with MLB team the Los Angeles Angels. However, Mahomes' contract was still behind soccer player Lionel Messi's half a billion euros deal when the Argentine played for FC Barcelona.
The Chiefs will play an away game this week at the Bucs' home turf, Raymond James Stadium. Sunday's matchup will mark Mahomes and Brady's sixth encounter. Thus far, Mahomes only trails a single winning point behind Brady with 2-3.
Seeing Brady's performance over the years and great success despite being a 45-year-old NFL veteran, Mahomes envied Brady's success, in a good way. He sang high praise for the seven-time Super Bowl champion.
"It's special to see the things that he's done in this league, the way he's able to change the position [with] longevity and great success,'' Mahomes added.
"That's the crazy part. I mean, if you look at his career, there's never been really a down year. He's always been great and had a great season and found ways to get even better. He's done stuff off the field that hasn't impacted him on the field, but still made his legacy even greater.''
For Mahomes, taking on Brady this Sunday is a great opportunity to see how the team holds up against the legendary player and the two-time NFC title-holder Bucs.
"He's done stuff off the field that hasn't impacted him on the field, but still made his legacy even greater so it's always a great opportunity for me and our team to go up against a great quarterback and really [measure] where our team is at," Mahomes said.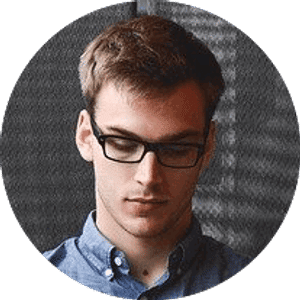 Jake Williams
Jake Williams is a sports gambling expert. He's been writing in the sports betting and DFS industry for over a decade. He specializes in MLB and NBA, along with College Basketball and College Football.