Panthers' Baker Mayfield sustains ankle injury following loss to 49ers
October 11, 2022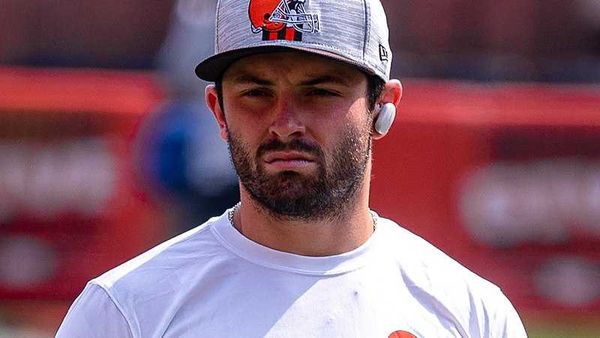 Carolina Panthers quarterback Baker Mayfield has reportedly suffered from an ankle injury following the Panthers' 15-37 defeat to the San Francisco 49ers on Sunday. Mayfield said he would undergo an MRI scan to determine the severity of the injury.
"A little painful right now,'' Mayfield said. "I'm not real sure exactly what it is. We'll examine that tomorrow and find out. So right now I'm managing the pain and learning to step in the boot.''
Mayfield hurt his ankle late in the first half, but he was still able to continue playing in the second half, resulting in the Panthers scoring a touchdown on the opening drive of the third quarter. The 27-year-old remained in the game until the final few minutes and was replaced by P.J. Walker. Walker was chosen since Sam Darnold was still on injured reserve, also due to an ankle injury.
Mayfield struggled throughout the game against San Francisco, completing 20 of 36 passes for 215 yards. He made one interception that was returned 41 yards for a touchdown by 49ers cornerback Emmanuel Moseley.
"I have a walking boot on, my leg is not cut off so I will be all right," Mayfield said. "I would love to be in a better position record-wise but you keep pushing forward. It's not time to put your head down and give up."
Walker could be starting the next game against the Los Angeles Rams if Mayfield is not cleared by the medical team next Sunday.
Mayfield's performance
Mayfield's total quarterback rating was ranked last in the league and he was unable to help much on Sunday, with the Panthers averaging 5.1 yards per pass play.
"It's a lot of frustration," Mayfield said. "And the more you think about it, angry because we haven't played to our capability. That's the frustrating part — we have to translate it to Sundays. You work all week and you come out on Sundays and you have to make plays."
Mayfield's performance leads to the question regarding his position on the team, although it is presumed to be more because of his ankle injury than his actual play, despite being ranked the lowest in almost every statistical category. However, when asked about it on Sunday, the former Cleveland Browns quarterback said he was not "questioning it."
"I'm confident with where I'm at,'' Mayfield said. "I haven't played well enough, obviously. There's a lot of ball left. We have to get it fixed. That's how I'm wired. I don't live in the past. I live in the moment. Figure it out and move forward.''
Panthers sack Matt Rhule
The Panthers' loss against the 49ers marked their 11th loss in 12 games dating back to last season, dropping it to 11-27, which led to the decision to fire Matt Rhule.
The firing had reportedly been planned by Panthers CEO David Tepper since late April, but it was only carried out less than 24 hours after Sunday's game against San Francisco. The Panthers owe around $40 million to Rhule after the move.
Defensive pass game coordinator Steve Wilks was named the interim coach to fill in Rhule's absence. On Monday, Carolina also fired defensive coordinator Phil Snow, who will be replaced by defensive run game coordinator Al Holcomb, as well as assistant special team coach Ed Foley.
While Rhule has always been considered not the best decision the Panthers have ever made, Mayfield said the 47-year-old former coach wasn't the problem.
"We're fine in that locker room when it comes to that,'' Mayfield said. "There's lot of plays we just have to flat out make. He can't do that. He can't go make plays for us. He can't do the execution for us."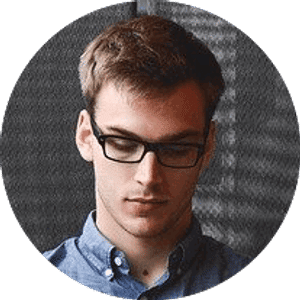 Jake Williams
Jake Williams is a sports gambling expert. He's been writing in the sports betting and DFS industry for over a decade. He specializes in MLB and NBA, along with College Basketball and College Football.