Padres: Fernando Tatis Jr. 'truly sorry' about his 80-game suspension
August 25, 2022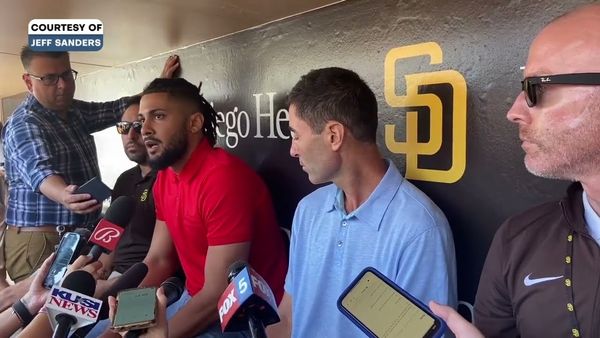 San Diego Padres star Fernando Tatis Jr. addressed the public for the first time since receiving an 80-game suspension from the league. The shortstop tested positive for Clostebol, a type of performance-enhancing steroid.
He said he felt "truly sorry" for disappointing many people. The 23-year-old said he had a lot to work on, citing that he was "learning" and "maturing" so as not to repeat the same mistake.
"I have seen how my dreams have turned into my worst nightmares," Tatis told reporters. "There's no other one to blame than myself."
Tatis claimed he tested positive for using a drug containing the steroid to treat his skin problem that he had been dealing with for some time. He got the medicine in his home country, the Dominican Republic, and failed to confirm with San Diego's medical staff.
The reigning NL home run leader said that he did not intentionally use an enhancement to recover quickly from his injury. Last off-season, Tatis was involved in a motorbike accident that fractured his wrist, rendering him unable to join the Padres in 2022.
He was on the path to completing his rehab assignment at San Antonio when Major League Baseball announced his suspension. Tatis immediately flew to San Diego to meet with the team's executives and members.
"A lot of tough love," Tatis said about the meetings. "But at the same time, I feel like there was great communication. Fair words were out there. At the end of the day, they gave me a chance."
Fellow teammate Joe Musgrove said Tatis "did a really good job" explaining his case to the team. Musgrove added that Tatis showed his regret.
"It's not an easy conversation to have, but I think the first step to amending things in here and preparing everybody for when he does come back was having that conversation," Musgrove said.
Tatis reportedly had been aware of MLB's penalty since July and planned to appeal. According to the league's regulation, the appeal process must be done secretly without the team's knowledge. That's said he briefly navigated through the process but was advised otherwise because he likely would not win the case.
Tatis to undergo shoulder surgery
The two-time Silver Slugger winner also used the opportunity to announce a surgery plan for his shoulder during the suspension. He was supposed to undergo the surgery by the end of the 2021 season.
"I was feeling it a little bit coming back," Tatis explained his decision. "I wasn't the best version out there."
Tatis is expected to make a return to the Padres in the 2023 regular season. Due to the suspension, he will not play until after the first 32 games next year, giving him about nine months to recover from his surgery. The team was reportedly optimistic that Tatis would be ready by then.
The Padres extended Tatis' contract in 2021, offering him a 14-year, $340 million deal. That contract, at the time, was the third-richest in MLB history. However, the young shortstop dealt with several injuries throughout his major league career, only joining 273 out of 546 games. Tatis was out for the last seven weeks of 2019 due to tension in his lower back. Then, in the 2021 season, he only played 130 games due to his left shoulder injury.
Bet on the Padres 
Want to bet on the Padres or any other MLB team then make sure you follow our MLB Picks & Predictions and combine those with the best MLB sports betting promos available.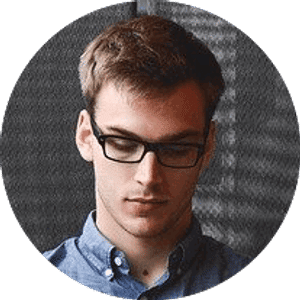 Jake Williams
Jake Williams is a sports gambling expert. He's been writing in the sports betting and DFS industry for over a decade. He specializes in MLB and NBA, along with College Basketball and College Football.