Pac-12 Media Day: George Kliavkoff addresses conference situation
July 30, 2022
During Pac-12 Media Day, Pac-12 Commissioner George Kliavkoff addressed questions regarding the conference situation after USC and UCLA announced their departure to join the Big 12. This move will take place on August 2, 2024.
The conference was held on July 29 at L.A. Live's The Novo in Los Angeles. In addition to Kliavkoff, senior associate commissioner Merton Hanks also attended the event. Each team in the conference was represented by the head coach and two student-athletes.
Kliavkoff was present to make remarks about the league and its collegiality-focused targets at the conference. However, reporters proposed questions about access to the College Football Playoff without USC and also the mechanism of the team's departure during the Q&A session.
According to Kliavkoff, he was optimistic about the future of his conference.
"Moving ahead we are bullish about the Pac-12's future and our opportunities for long-term growth, stability and success," the commissioner said.
"Our conference boasts 10 of the most iconic and innovative brands in all of sports, all-around excellence in academics and athletics, and a half dozen of the most valuable markets in this country."
Kliavkoff also addressed the remaining ten teams in the conference. He said that they were all committed to the Pac-12.
"We've had two board meetings a week for the last four weeks," Kliavkoff said. "Looking my colleagues in the eye, understanding their commitment, that their first priority is making sure that the Pac-12 survives, thrives and grows and is successful.
"They're committed to the conference. I think the best thing to do is to ask them about it."
Kliavkoff also proposed unification among 10 FBS conferences in regards to NIL (Name, Image, Likeness). This policy enables college athletes to make profits off their names. Kliavkoff said that the NIL should be an even playing field for all athletes.
"I believe it is time for the 10 FBS conferences to step in and agree to NIL legislation and a strong, effective and expeditious enforcement mechanism," Kliavkoff said.
"All 10 conferences are strongly in favor of student-athletes being able to benefit from their NIL," he added.
Pac-12, Big 12 clash
Since June this year, the Pac-12 and Big 12 have been clashing. Less than a week after the USC and UCLA's announcement, a report from CBS Sports showed that the Big 12 was interested in half of the Pac-12 members. They were particularly invested in recruiting Arizona State, Arizona, Utah, and Colorado into their conference.
Realignment due to aggressive expansion does not only happen between the two conferences as the Big 12 had also lost SEC.
"When I look at what is taking place in college sports, I believe that we have collectively lost sight of the student-athlete," Kliavkoff said.
"We need to recalibrate our approach to ensure our filter for any decision is what is in their best interest."
Big 12 new commissioner Brett Yormark said that his conference was "open for business" regarding the current realignment trend in collegiate football. He made this statement during his first media day.
"We will leave no stone unturned to drive value for the conference," Yormark continued.
Kliavkoff made a reference to Yormark's statement at the event by saying, "As for the Big 12 being open for business, I appreciate that. We haven't decided if we're going shopping there yet."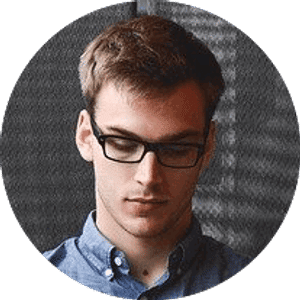 Jake Williams
Jake Williams is a sports gambling expert. He's been writing in the sports betting and DFS industry for over a decade. He specializes in MLB and NBA, along with College Basketball and College Football.