Orioles rookie Kyle Stowers hits first career home run
August 27, 2022
On Thursday night, the Baltimore Orioles defeated the Chicago White Sox 4-3 after 11 innings, thanks to Kyle Stowers' first major league home run that tied the game with one strike remaining.
Although Stowers gave the game's most significant swing of the night in the ninth inning, Anthony Santander ultimately won it with an RBI single.
Stowers' first home run
When Stowers was called up, Chicago had retired 12 straight Orioles, and he had gone hitless in his previous 13 at-bats.
In his sixth game, the 24-year-old outfielder launched a 0-2 pitch from Liam Hendriks over the right-center field wall. Before that, Hendriks had successfully made 19 consecutive save attempts.
He lofted Hendricks' opening pitch down the left field line and into foul territory. But Stowers' at-bat was not ended when outfielder Adam Engel, who had entered the game earlier as a defensive replacement, could not make the catch after a long run.
According to MLB.com, if it were not ruled an error, Thursday's game would have ended at that point.
"I just knew I had another chance," Stowers said. "That's all you can ask for."
Hendricks was one strike away from finishing the save when he swung through an elevated fastball, but Stowers crushed the next pitch — a curveball that hung over the middle, out to the center field for a home run.
"I think he was floating around the bases," Orioles manager Brandon Hyde said.
Following the home run, Hendriks appeared to toss his glove in shock, and Stowers showed his excitement as he circled the bases.
"I kind of blacked out a little bit," Stowers said. "I just knew I was really excited. I haven't necessarily been swinging it my best the last few days, so to have a moment like that was really special."
That home run made Stowers the first Oriole since Rich Coggins in 1973 to hit his first career home run in the ninth inning or later.
"The place was about to fall over," Santander said through team interpreter Brandon Quinones. "The entire time, I was calling it in my head for it to happen."
Stowers shared his feelings in an interview after the game.
"I'm learning a lot, I'm learning every single day," Stowers said. "It's been really good as far as getting settled in. I always view myself as having room to grow and room to improve.
I'm just trying to learn as much as I can and just do whatever I can to help the team win. It's been a lot of fun to be in this clubhouse. The guys have been so supportive, and [I'm] so grateful for how they've treated me."
Meanwhile, Hyde expressed his satisfaction over Stowers' performance, indicating that Stowers saved the team.
"He came in the dugout so fired up, and the team was fired up for him and for us," Hyde said. "We were so empty offensively for so long in that game, and we finally got a little bit of life there in a timely spot."
The victory has kept the Orioles within two and a half games of the last American League wild card after the team lost 110 games in the previous season.
"These guys are just so enjoyable to be a part of," Starter Jordan Lyles said. "We keep having exciting series and wins like tonight. It's a good time to be an Oriole fan."
But the Orioles' journey has not ended yet. According to MLB, the team will face their toughest test of the season, which are the Astros and the Guardians. The two teams are positioned well ahead of the Orioles in the standings.
But the Orioles' journey is not over. According to MLB, the Astros and the Guardians will be the team's toughest rivals of the season. The two teams are far ahead of the Orioles in the standings.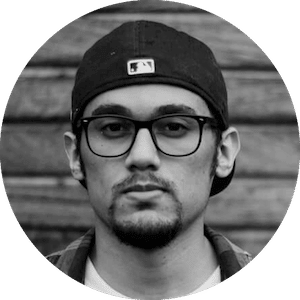 Gus Anderson
Gus Anderson is a gambling wizard. As a kid he dreamt about becoming a Tennis, Hockey and Golf professional but ended up as a gambling professional with focus on both sports & casino.