Oregon vs. Utah Betting Preview
November 17, 2021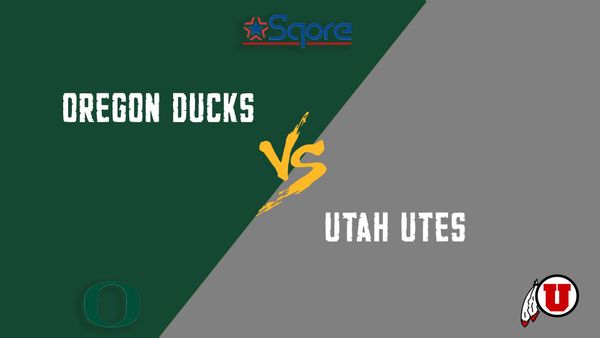 This is a potential preview of the Pac-12 title game in two weeks when Oregon visits Utah on November 20. Both of these teams are 6-1 in league play thus far to top their respective divisions and they have been the conference's best programs for the past decade. The Ducks are playing for something much bigger, however, as they are trying to make it back into the College Football Playoff since the inaugural playoff following the 2014 season. The Utes are trying to exact some revenge from their loss in the 2019 Pac-12 title game against Oregon in their last meeting. 
Oregon vs. Utah Betting Pick
The Pick: Oregon Moneyline
Strong presence in US
Wide range of betting options
Generous bonus offers
UP TO $1,000
This game will be played at Rice-Eccles Stadium in Salt Lake City, Utah at 7:30 p.m. Eastern on November 20.
Why bet on the Ducks:
✅ Oregon is one of the best rushing teams in the country, averaging more than 227 yards per game on the ground.  The Ducks have rushed for 200 yards in five of their last six games, including more than 300 yards in consecutive weeks, and have rushed for at least 180 yards in nine of 10 games this season. Utah ranks in the middle of the pack nationally in rushing defense, and has allowed at least 200 rushing yards in each of their three losses this season.
✅ Utah has some issues throwing the ball with quarterback Cameron Rising hitting 200 passing yards in just half of his eight starts. Though he has thrown just two interceptions this season, Oregon is a ball-hawking defense that has picked off 14 passes already this year. Rising is also completing only 63 percent of his passes and Utah has no receiver averaging 40 yards or more per game this season.
✅ Each of Oregon's last four opponents were held to 117 rushing yards or fewer and is holding opponents to 3.4 yards per carry this season. The Ducks have not surrendered more than 4.3 yards per carry in any game this season and only two teams have even rushed for more than 150 yards on Oregon this year. 
✅ The Utes struggle with turnover margin with 12 takeaways compared to 11 turnovers. Meanwhile, the Ducks have the same 11 turnovers, but have forced 19 takeaways this season. 
✅ Oregon has won five of the seven meetings against Utah since the Utes joined the conference in 2012. In addition, Utah has lost five straight games to top-10 opponents and has just one home win over a top-10 opponent since 1990 in seven chances. 
The Pick: Oregon Moneyline
Strong presence in US
Wide range of betting options
Generous bonus offers
UP TO $1,000
Oregon owns one of the best wins of the season with a road victory over Ohio State, and it has otherwise survived most of the challenges thrown at it. The Ducks certainly could be more convincing in some of their victories with six of their nine wins coming by two scores or fewer, but the point is they keep winning and are still alive for the College Football Playoff. Most of those tighter games have come on the road as well, which is why the Ducks are slight underdogs this week in Utah.
The Ducks are still a run-heavy offense with athletes flying around the field making plays. Travis Dye leads the way with 908 rushing yards and 12 rushing scores followed by quarterback Anthony Brown, who has rushed for eight touchdowns and more than 550 yards. Brown is less known for his passing, which is why Dye leads the team with 32 catches and Brown averages slightly more than 200 passing yards per game. However, Brown also had any reason to throw the ball a lot with the success of the ground game.  
Oregon's defense is vastly underrated because it is very good at bending without breaking. Opponents are converting 43 percent of third downs against the Ducks and are scoring 22.6 points per game, but the unit continues to come up with big plays. The Ducks are tied for sixth nationally with 14 interceptions this season, five of which have been picked off by Verone McKinley III. Kayvon Thibodeaux also creates chaos in the backfield with his team-high six sacks and 10 tackles-for-loss.
This has been an interesting season for Utah after losing two of its first three games. The Utes have fully taken advantage of the weakened Pac-12 to rush to the top of the South Division, but it has struggled against some of the better teams. Utah is 2-3 against teams with winning records, having overcome Arizona State and UCLA at home. But both of those teams have been inconsistent all year, whereas Utah's three losses have come against the three consistent good opponents on its schedule this year.
Utah is a run-driven offense led by Tavion Thomas as its main running back. Thomas averages just 82 yards per game, but he has scored 14 touchdowns to lead the Utes' rushing attack that averages 214.5 yards per game. T.J. Pledger and Micah Bernard split the secondary carries and all three Utah running backs are averaging at least six yards per carry. Cameron Rising has stepped up as a solid enough passer with 14 touchdown passes to just two interceptions, but he averages less than 200 passing yards per game.
The Utes are again pretty stout on defense as the passing defense shines with just one game allowing more than 265 passing yards. A major reason is an aggressive pass rush that has registered 31 sacks this season led by Mika Tafua's 7.5 and seven from Devin Lloyd. It's the rush defense that tends to dictate how the Utes will perform on any given Saturday as they are 0-3 when allowing at least 200 yards in a game, but no other team has hit 150 yards against them this season. Lloyd also has 20 tackles-for-loss as part of that rush defense and also leads the team with three interceptions this season.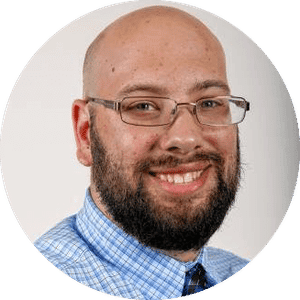 Josh Walfish
Josh Walfish is an award-winning journalist who has covered college sports for the past decade. He most-recently was chronicling the UMass Minutemen and now works as a freelancer writer and editor based out of Chicago.