Ole Miss improves to 6-0 as Tywone Malone hits 404-foot homer against VCU
February 28, 2022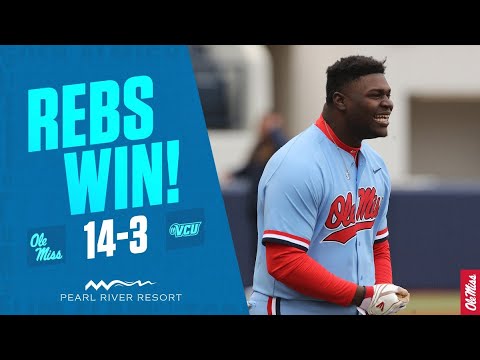 The third-ranked Ole Miss baseball team improved to 6-0 this season with a pair of victories against Virginia Commonwealth University. The Rebels defeated the Rams by scores of 10-4 and 14-3. Despite Ole Miss dominating the Charleston Southern team, the game results were insignificant as VCU was picked to win three out of their last conferences. Despite facing a better team, Ole Miss did not shy away. The Rebels has outscored its matchups 71-18 on six games, four of which were mercy-rule victories for Ole Miss. There were so many things that Ole Miss displayed during the games against the Rams, ranging from the heavy hitter, great pitching, to poor defense. The Rebels also put one of its football team members to help the baseball team win a game.
Ole Miss defensive tackle's homerun
During the game against the Rams, Ole Miss' two-sport athlete Tywone Malone hit a home run that traveled over the right-center fence. Following the game, Malone said that it was good to finally win a game after being on the losing end during the previous season. "It felt amazing, it wasn't like it usually be with it packed in," the 310-pound defensive tackle said. "But it was good to get that one out the way, and looking forward to more. That's I got to say." The Clarion-Ledger noted that Malone's home run was special to him, even though it came in his second at-bat. "The home run came in Malone's second career at-bat. But even that freshness doesn't underscore how impressive it was," Nick Suss' statement read.
Ole Miss' poor defense
The offense is clicking, and the pitching is improving, but the Rebels are still making defensive errors and allowing multiple runs to be scored. Through six games, they have made 11 errors. In the first six games of the season, Ole Miss committed six errors and gave up six unearned runs. In 2020, the team made seven errors and gave up four unearned runs. The team's defense is the top concern heading into SEC play. It is difficult to tell if the cold weather will affect the team's performance.
Gaddis carries Ole Miss' pitching
Due to the weather conditions that forced the cancellation of their game on Saturday, Ole Miss used its top two starting pitchers against Charleston Southern. Drew McDaniel allowed three walks and needed 74 pitches to complete only three innings. Meanwhile, senior pitcher John Gaddis performed much better during the harsh weather. Gaddis allowed only one hit in three shutout innings and induced six pop-ups. He threw only 30 pitches to get out of three innings. Due to the underwhelming performance of junior right-hander McDaniel, the Rebels are expected to start three different starting pitchers during the next couple of weekends. If Gaddis continues to pitch well, then the rotation should be able to provide enough support for the team's starting pitchers.
Ole Miss' heavy hitters
During this past week, the Ole Miss offense hit six home runs. These home runs came from left fielder Kevin Graham, shortstop Jacob Gonzalez, first baseman Tim Elko, and reserve Malone. Despite the power that Malone has, he still will not substitute Elko's at-bats. Ole Miss will still put the defensive tackle as a reserve. Moreover, Ole Miss still has other great hitters such as Ben Van Cleve, Kemp Alderman, and Calvin Harris. So, the competition is tight for Malone.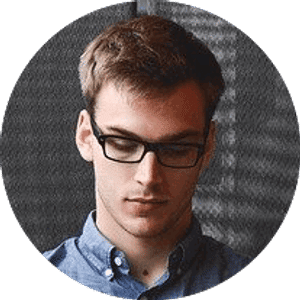 Jake Williams
Jake Williams is a sports gambling expert. He's been writing in the sports betting and DFS industry for over a decade. He specializes in MLB and NBA, along with College Basketball and College Football.