Oklahoma State guard Isaac Likekele to play for Ohio State next season
May 5, 2022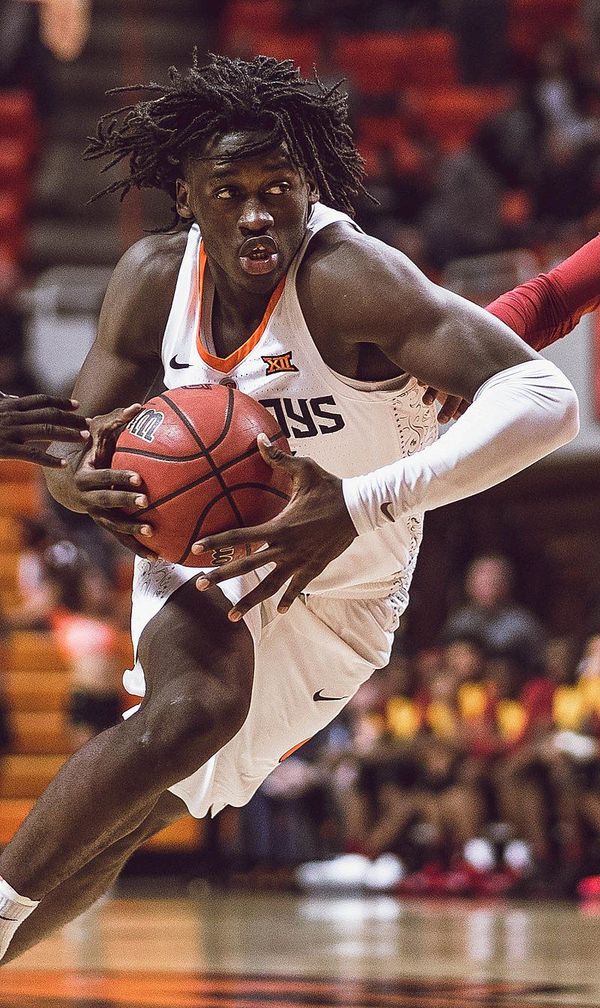 The final piece of Ohio State's roster puzzle has been completed. With just one scholarship left, the team has secured the commitment of Isaac Likekele, who is a transfer from Oklahoma State. Likekele, a 6-foot-5, 215-pound guard, can play multiple positions for the team.
Likekele was able to earn All-Big 12 Honorable mention recognition during his two seasons with the Cowboys. He's also regarded as one of the top defenders in the transfer portal. He'll be able to help the team replace the production of its leading scorer and several other players from last season.
He was also able to contribute in various other ways during the league's regular season. He finished in the top 10 in assists and in the top 22 in offensive rebounding. According to KenPom.com, he was also 10th in the league regarding fouls per 40 minutes.
Throughout his four seasons with the Cowboys, Likekele averaged over 8.9 points and 3.9 assists, and 5.5 rebounds per game. He also finished with over seven points and three assists per game. As a sophomore in 2019, Likekele had a career-high of 10.9 points and 4.5 assists per game. However, he struggled during the team's run in the NCAA tournament, as he averaged just over seven points and three assists per game.
Likekele enters transfer portal
On April 26, Likekele entered the transfer portal, which allowed him to use his remaining year of eligibility outside of Oklahoma State. He stayed with the Cowboys through the program's postseason ban, which prevented him from participating in the 2021-2022 season.
Likekele was Oklahoma State's fifth-leading scorer last season, but he also led the team in assists and was second in rebounding. He also finished with a 43.7 percent shooting from the field and a 53.6 percent mark from the free-throw line. As a defensive asset, Likekele is expected to play multiple positions for the team in the upcoming season.
As a junior and sophomore, Likekele was able to earn All-Big 12 Honorable mention recognition. He is the only player in the program's history to have at least 600 rebounds, 1000 points, and 400 assists.
Likekele's ability to play multiple positions has drawn comparisons to other players such as Draymond Green and Jae'Sean Tate due to his versatile skills and frame. He could potentially play power forward for the team next season. If the team needed to utilize a four-guard lineup, Likekele could play that position.
Joining Ohio State
Likekele is the third member of Ohio State's transfer roster that it has acquired this off-season. The team officially added him to its roster after signing a couple of players from the transfer portal earlier this month, including West Virginia's Sean McNeil and Wright State's Tanner Holden.
Initially, Ohio State was focused on signing a transfer big man to replace the departing players from last season, such as Jamari Wheeler, Meechie Johnson, Cedric Russell, Jimmy Sotos, and Justin Ahrens. With the addition of Likekele, Ohio State will be able to rely on a veteran guard to provide the team with a steady boost.
Before Likekele committed, Bruce Thornton was expected to be the team's starting point guard on the Buckeye roster in 2022-23. However, Holden, Sueing, and McNeil could all contribute to the team's ballhandling.
The addition of Likekele should also help the team's other players, as they'll no longer have to spend a lot of time playing out of position.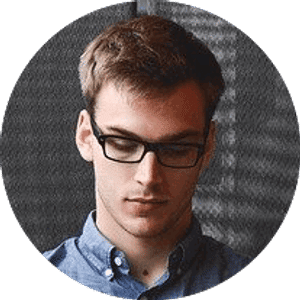 Jake Williams
Jake Williams is a sports gambling expert. He's been writing in the sports betting and DFS industry for over a decade. He specializes in MLB and NBA, along with College Basketball and College Football.