Ohio State vs. Rutgers Betting Prediction 2/9/22
February 8, 2022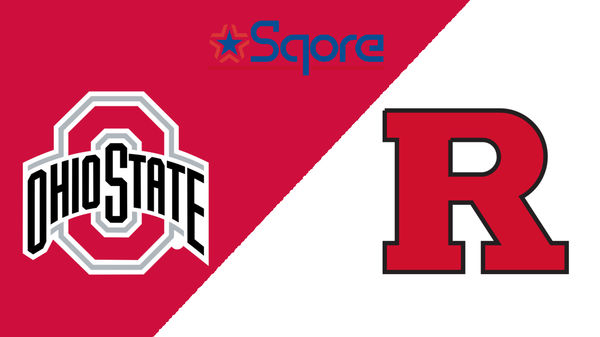 Ohio State is trying to avoid becoming another ranked opponent to fall in Piscataway as it travels to face Rutgers. The Scarlet Knights are 11-2 at home and are coming off an upset of Michigan State at home for their second victory over a ranked opponent at home. The Buckeyes have won four of their last five games, but they have struggled on the road with all five of their losses this season coming away from Columbus. 
Ohio State at Rutgers Betting Pick
The Pick: Ohio State -2.5
This game will be played at Jersey Mike's Arena at 7 p.m. Eastern on Wednesday, February 9, 2022.
Why bet on the Buckeyes:
✅ Malaki Branham is an underrated part of the Ohio State offense this season, averaging 14 points per game in Big Ten action. All seven of Branham's games with at least 10 points have come in conference play, including his 35 points at Nebraska and 20 points at Purdue. He's shooting 45.5 percent from behind the arc in 10 Big Ten contests and he's also averaging 4.4 rebounds and nearly two assists per game as well. He's a freshman with a lot of scoring potential and someone who could go off at any given time now that he feels more comfortable.
✅ Geo Baker is Rutgers' second-leading scorer in Big Ten play at 12.2 points per game, but he's been very inefficient in reaching that total. He's shooting just 37.7 percent from the field largely because he's making less than 29 percent of his 3-point attempts and he leads the team with 66 3-pointers attempted. Baker had a stretch this month with four straight games of single digits, and he was held scoreless against Northwestern last week in 38 minutes on the floor.
✅ Ohio State's offense is not reliant on the 3-pointer as evidenced by the discrepancy between 2-point and 3-point shooting percentages in the last seven games. The Buckeyes have made nearly 60 percent of its 2-point attempts in the last seven games, but are shooting just 34.1 percent from behind the arc in that same span. Ohio State has scored at least 75 points in four straight games and five of the past seven contests to help solidify itself near the top of the Big Ten. 
✅ Rutgers has been held to less than 50 points twice already in 2022 and it has been limited to 65 or fewer points in half of its 12 Big Ten games. The Scarlet Knights have made less than 40 percent of their shots five times in conference play and been held to 33 percent shooting or worse from behind the arc five times in Big Ten play. The Scarlet Knights are also committing more than 13 turnovers per game in Big Ten play and has given up at least 15 turnovers four times in the past eight games.
✅ Ohio State has won 10 of the 11 regular-season matchups with Rutgers since the Scarlet Knights moved to the Big Ten in 2014. In that span, the Buckeyes have won four times in five trips to Piscataway with all four victories coming by double-digits and the one loss being a three-point setback. 
The Pick: Ohio State -2.5
Ohio State has the type of wins that will make it a dangerous team in March when it comes to the conference and NCAA tournaments. However, the Buckeyes also need to find a way to bring their energy from home onto the road in some of the difficult Big Ten environments they will face. All five of Ohio State's losses this season have come away from home, including tight losses at Purdue and against Florida on a neutral floor. The Buckeyes have home wins over Duke and Wisconsin, but they lack a signature home win thanks to the defense. Four of the last five teams to visit Columbus have shot under 40 percent from the floor, but all Ohio State has allowed at least 41 percent shooting in all six of its Big Ten road games so far. The Buckeyes may be sitting at 7-3 in the conference, but their defense has been average at best in conference play. The good news is the offense has been on point while making at least 45 percent of its shots six times in the last seven games, which includes four games in which the Buckeyes made at least half of their shots. Ohio State has scored at least 75 points in four straight games as well to raise its scoring average above 75 points per game.
The Buckeyes are led at both ends of the court by E.J. Liddell, who is averaging more than 20 points and nearly eight rebounds per game in conference action. He also ranks second on the team with 3.2 assists per game against Big Ten foes and is rejecting more than two shots per game as well in league play. Liddell is accomplishing all this while shooting 50 percent from the field, including 41.5 percent from 3-point range while taking a team-high 41 3-pointers. Malaki Branham is the only other Ohio State player in double figures with 14 points per game in conference, and he is shooting 45.5 percent from behind the arc in these Big Ten contests. Jamari Wheeler leads the team with 3.6 assists per game in conference play and is adding more than eight points per game while Zed Key ranks second on the team with six rebounds per game. Kyle Young is coming off the bench, but joins Branham and Wheeler in averaging at least seven points and four rebounds per game. 
If the committee only looked at Rutgers' performances at home, the Scarlet Knights would easily earn a bid to the NCAA Tournament. Rutgers is 11-2 at home and 2-7 away from Jersey Mike's Arena for a 13-9 overall record, including a 7-5 mark in Big Ten play. The Scarlet Knights have taken down Clemson, Michigan, Michigan State and Purdue at home this season, but it has losses at UMass and Penn State that bring down their overall resume. They have scored at least 70 points in consecutive games after falling under 70 points in five of their previous seven games, leaving Rutgers averaging just 67.2 points per game in conference play. Rutgers benefits from strong guard play as the Scarlet Knights are shooting nearly 38 percent from behind the arc and are averaging more than 16 assists per game in Big Ten games. The defense is allowing 42 percent shooting against league foes, but 13 of the last 16 opponents failed to reach 70 points against the Scarlet Knights, and eight of those foes failed to even score 65.
Ron Harper Jr. comprises most of Rutgers' excellent shooting with 17.1 points per game in conference on 46 percent 3-point shooting. He also is averaging 5.2 rebounds per game, but Harper is the one nailing every big shot the Scarlet Knights need, dropping 30 points against Purdue and 17 against Michigan State. What really helped against the Spartans was the extension of Paul Mulcahy's strong shooting as he scored 15 points against Michigan State a few days after scoring 31 against Northwestern. Mulcahy also dished out 12 assists against the Spartans, raising his average to 6.5 assists per game in Big Ten contests. Rutgers also received a strong contribution on the interior from Clifford Omoruyi, who has had two of his three best offensive games last week. Omoruyi is averaging just 10 points per game in conference, but he averaged nearly 20 points per game last week, this scoring outburst is in addition to his team-best 7.9 rebounds per game. In 2022, Omoruyi has six games with at least 10 rebounds in 11 appearances. The question for Rutgers is Geo Baker, who averages more than 12 points per game, but has struggled most of the year with a few bright spots of offensive genius.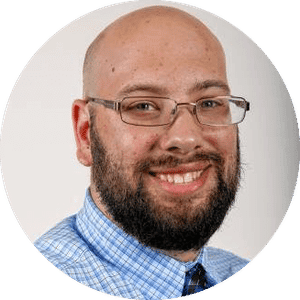 Josh Walfish
Josh Walfish is an award-winning journalist who has covered college sports for the past decade. He most-recently was chronicling the UMass Minutemen and now works as a freelancer writer and editor based out of Chicago.