Ohio State vs Purdue Betting Prediction 1/30/22
January 30, 2022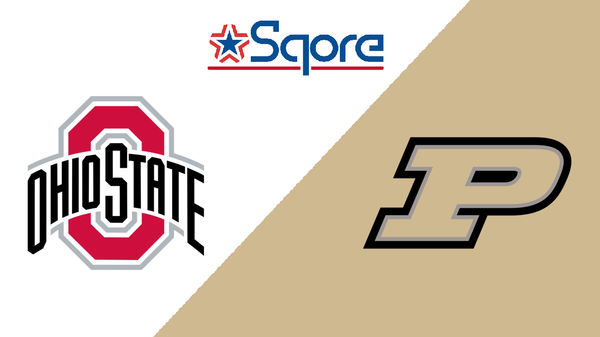 Purdue is trying to keep pace at the top of the Big Ten standings when it welcomes Ohio State to Mackey Arena for a critical matchup. Ohio State has won three straight games and are one of those teams ahead of the Boilermakers in the conference and are looking for its fourth Big Ten road win. The Boilermakers own a 10-1 record at home this year and have won five of their six games since that setback at home. 
Ohio State vs. Purdue Betting Pick
This game will be played at Mackey Arena at noon on Sunday, January 30, 2022.
Why bet on the Buckeyes:
✅ E.J. Liddell has been a difference maker for the Buckeyes and few teams have been able to slow him down. He is making more than 43 percent of his 3-pointers in Big Ten play and maintaining his nearly 20-points per game average while also leading the team in rebounding. The 6-foot-7 wing has double-doubles in his past two games and 12 of his 25 rebounds in those contests came on the offensive end. 
✅ Jaden Ivey has had to work a lot harder to score his points in Big Ten play as he has faced better defenses. In his last five games, Ivey has made just 34 percent of his 3-pointers, well shy of his 41 percent season average. He's been held to 33 percent overall shooting or worse in three of his last six games and has been limited to 15 points or fewer three times in the last six games.
✅ Ohio State has the second-best 3-point defense in the Big Ten during conference play, limiting teams to just 31.6 percent from behind the arc. Half of the Buckeyes' conference opponents shot worse than 30 percent from behind the arc and two others shot worse than 35 percent from long range. 
✅ Prior to holding Iowa to 37.5 percent shooting earlier this week, Purdue had allowed eight straight opponents to shoot 40 percent or better from the floor. Six of those eight shot 43 percent or better from the field and six of them also made more than a third of their 3-point attempts against the Boilermakers. 
✅ Ohio State owns a 19-12 record against Purdue since Matt Painter took over as the Boilermakers' coach, and only four of those losses were by double digits. The last four meetings between the teams have also been decided by single digits.
Ohio State sent shockwaves through the college basketball world with an upset of then-No. 1 Duke in late November, and the Buckeyes have lived up to the hype since that win. The Buckeyes are 13-4 overall and 6-2 in the Big Ten with both losses coming on the road, which makes sense since six of its first nine conference contests ended up being way from Columbus. Although Ohio State is much stronger at home, it has been a formidable foe in Big Ten action, shooting 46.5 percent from the field and nearly 35 percent from behind the arc in the first eight conference games. Ohio State has made at least half of its shots in four of eight Big Ten games and been held under 40 percent just three times all season. The defense has been a little less consistent, especially against Big Ten opponents, with five of the past six conference foes shooting at least 41 percent from the floor.
E.J. Liddell is the engine of the Buckeyes at both ends of the floor despite being a 6-foot-7 forward. He leads the team with 19.6 points per game, including 41 percent 3-point shooting, as well as 7.8 rebounds per game and nearly three blocks per contest. He also ranks second on the team in assists and third in overall shooting percentage at 52 percent. Zed Key and Kyle Young both average more than nine points and five rebounds per game, and are the only two with a better shooting percentage than Liddell. Malaki Branham is the only other player averaging double figures this season with 10.1 points per game, but he's improved tremendous in conference play by averaging 14 points and four rebounds per game. The other massive improvement has come from Jamari Wheeler, who is averaging two more points and 1.5 more rebounds per game in conference play compared to his season average to be the Buckeyes' third-leading scorer in Big Ten games. 
Ever since rising to number one in the country this year, Purdue has played with a target on its back around the Big Ten. The Boilermakers are the highest-ranked team from the Big Ten, but do not lead the conference with a 6-3 record in league games. Those three Big Ten blemishes are the only three losses for the 17-3 Boilermakers, who do own wins over Villanova and North Carolina in the non-conference slate in addition to its win at Illinois. Purdue is shooting better than 50 percent from the field this season and is making nearly 41 percent of its 3-pointers as well in averaging more than 84 points per game. Those shooting statistics are slightly lower in Big Ten games at 47 percent and 39 percent, respectively, but the Boilermakers make up for that with a dominant effort on the glass that has led to an eight-rebound advantage per game against conference opponents.
The Boilermakers have a quartet of scorers all averaging at least 12 points per game both in conference play and the season as a whole. Jaden Ivey leads that bunch at 16.6 points per game, but he's also averaging five rebounds and three assists per game while shooting nearly 44 percent from behind the arc. Ivey's shooting percentages have dropped slightly in Big Ten play, but he's averaging 16.5 points and four rebounds per game in conference. Most of the rebounding muscle comes from Zach Edey and Trevion Williams, who patrol the paint for Purdue. Williams leads the team with nine rebounds per game in conference and ranks third with 12.7 points per game in the league. Edey hauls in 7.7 rebounds per game in Big Ten games and also chips in 14.8 points per game this season. Sasha Stefanovic rounds out the foursome by averaging 12.2 points and 3.6 assists per game for the Boilermakers and he also adds a spark on the perimeter with his 41.8 percent 3-point shooting on a team-high 134 attempts.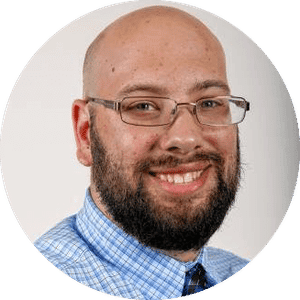 Josh Walfish
Josh Walfish is an award-winning journalist who has covered college sports for the past decade. He most-recently was chronicling the UMass Minutemen and now works as a freelancer writer and editor based out of Chicago.