Ohio State vs. Maryland Betting Prediction 2/27/22
February 26, 2022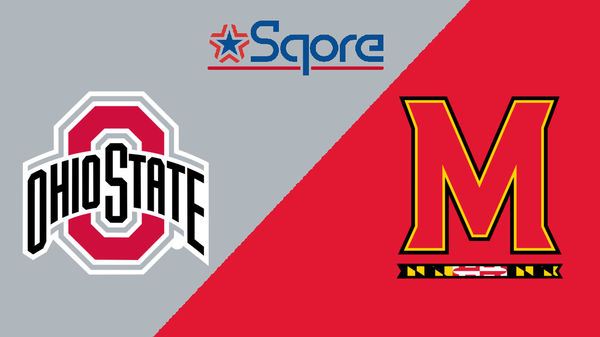 Ohio State is trying to keep pace with the Big Ten leaders as it heads to face Maryland in an important conference game. The Buckeyes are coming off a critical win at Illinois to give them four wins in their last five games with this matchup being Ohio State's final road trip of the season. The Terrapins have lost six of their last eight games and are looking forward to the end of a disappointing campaign with just three games left.
Ohio State vs. Maryland Betting Pick
This game will be played at the Xfinity Center at 4 p.m. Eastern on Sunday, February 27, 2022.
Why bet on the Buckeyes:
✅ Justin Aherns dropped 16 points for Ohio State in its win over Towson on Dec. 11, and since then, he's played in 16 games for the Buckeyes and scored five points or less in 15 of them. The exception is the 14 points he scored off the bench in the first meeting with Maryland, one of three Buckeyes to finish in double figures in that victory. Aherns made 4 of 7 3-pointers in the game in what was his last real extended action of the season. 
✅ Eric Ayala's big January is the only reason the Maryland senior's scoring average is still 13.3 points per game in conference. However, February has been a rough month for the star guard. He's been held to single digits in four of his six games this month and it's five of seven dating back to the last game in January. In February, Ayala is averaging 8.3 points per game and shooting just 28.6 percent from the field for the Terrapins.
✅ Ohio State has dominated the interior over the past five games while shooting at least 47 percent from the field in all five games. The Buckeyes shot 54.4 percent on two-point shots in those five games, which included four victories, and 36.8 percent from behind the arc in that stretch. Ohio State dominated the paint in the first matchup with a 32-22 scoring edge in the paint while making more than 57 percent of its two-point shots. 
✅ In its last eight games, Maryland has made 30 percent or fewer of its 3-pointers five times. Although the Terrapins' only two wins in that stretch came when shooting less than 30 percent from behind the arc, it is trend when six of their last seven opponents have made at least 36 percent of their 3-pointers. The Terrapins are allowing more than eight 3-pointers per game in conference play as teams are shooting 36 percent from behind the arc against them. 
✅ The Buckeyes have won the last three matchups with the Terrapins to even the all-time series at nine wins each. This has been a particularly bad season for Maryland, which hasn't lost more than 15 games in a season since 1992-93, which is also the last time Maryland had a losing record.
Ohio State had gotten the job done at home a lot this year, but it had struggled away from Columbus until earlier this week. Winning at Illinois was a big step forward for the Buckeyes, who are now in position to potentially earn a share of the Big Ten title. The Buckeyes don't have any bad losses on their 18-7 record, and they've avoided disaster with an 11-5 mark in conference play, including winning five of seven so far in February. 
The Buckeyes offense has been really clicking in the past 10 games, shooting at least 40 percent in all of them, and at least 45 percent in nine of those contests. This has helped Ohio State shoot 47 percent from the field in Big Ten games, including better than 36 percent from behind the arc. The Buckeyes have also limited five of their last seven opponents to 42 percent shooting or worse to keep the Buckeyes' Big Ten average at 42 percent allowed, including just 33 percent 3-point shooting. 
For a team averaging 73.5 points per game in conference contests, Ohio State does not have many assists. The Buckeyes have had less than 10 assists in four of the last five games to lower their average to a little more than 12 per game. Jamari Wheeler leads the team with just over three helpers per game in conference along with his 22 steals and ranks fourth with 7.7 points per game. E.J. Liddell handles a large chunk of the scoring, averaging 19.6 points per game, one of two players along with Malaki Branham averaging more than eight points per game in conference action. Branham is shooting 24 for 46 from behind the arc and nearly 54 percent overall to average 16 points per game. Liddell is shooting 40 percent from long range and 48.6 percent overall while also leading the Buckeyes with 7.5 rebounds per game. Kyle Young adds 7.9 points and 5.1 rebounds per game off the bench basically equaling starter Zed Key, who averages 7.3 points and 5.7 rebounds per game.
It would be an understatement to call this a disappointing season for Maryland, but the expectations for the Terrapins are much higher than this year's results. The Terps have a losing record at 13-15, which includes a paltry 5-12 mark in Big Ten play that probably could be much worse. Maryland was able to somehow win at Northwestern in a game the Wildcats had won several times, and then took advantage of a shorthanded Illinois team at home. In the eight games since beating the Fighting Illini, the Terrapins have been held to less than 70 points six times and gave up 110 points on one of the two occasions they did eclipse 70 points. 
Maryland is shooting 43 percent from the floor in Big Ten play, including nearly 35 percent from behind the arc. However, opponents are shooting almost 46 percent against the Terrapins and better than 36 percent from 3-point range. Despite shooting 43 percent or better in five straight games, five of Maryland's last six opponents have shot at least 44 percent from the field, including four that shot better than 47 percent. The Terrapins are making matters worse by losing the rebounding margin by an average of three per game and have lost the battle of the glass in each of the last six games. Maryland has also committed at least 12 turnovers three times in the past five games. 
There are just four Terrapins averaging more than seven points per game in conference play and only six above three points per game. Fatts Russell leads the team with 15.7 points and 3.8 assists per game in Big Ten matchups while Eric Ayala ranks second with 13.3 points and 2.1 assists per game. Donta Scott is chipping in 13.2 points and a team-best 5.3 rebounds per game, with Hakim Hart contributing 10.6 points per game. Qudus Wahab is second in rebounding at 4.6 rebounds per game as five players are averaging at least four rebounds per game, but none are the dominant rebounder that most other Big Ten teams feature.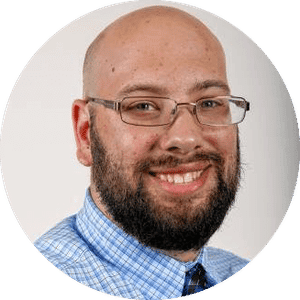 Josh Walfish
Josh Walfish is an award-winning journalist who has covered college sports for the past decade. He most-recently was chronicling the UMass Minutemen and now works as a freelancer writer and editor based out of Chicago.