Ohio State signs 4-star recruit Kyion Grayes
December 16, 2021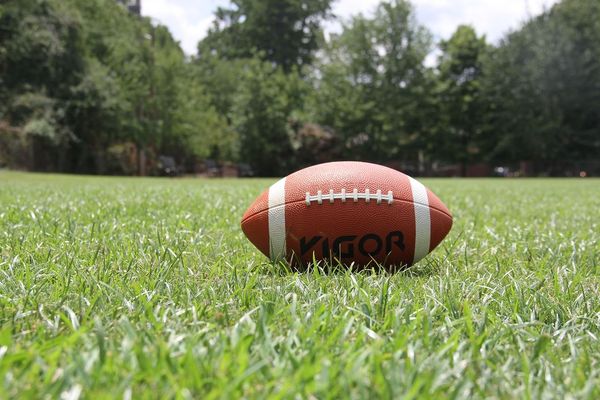 Four-star receiver Kyion Grayes was signed to Ohio State on Wednesday during National Signing Day. He was signed by the Buckeyes along with three other four-star receivers in the Class of 2022. The three other four-star receivers were Caleb Burton, Kaleb Brown, and Kojo Antwi.
It has been reported that Ohio State was prepared to welcome three former five-star receivers and six former four-star receivers next season unless there were changes in the transfer portal, The numbers are subject to change when the next Nation Signing Day hit the nation in February.
About Grayes
Grayes is a graduate of Chandler High School in Chandler, Arizona. The 6-foot, 175-pound four-star receiver committed to Ohio State starting from February 28. 247 Sports Composite rankings show that Grayes is the No. 106-ranked recruit in the country and the No. 15-rated receiver. In the state of Arizona, he is the second-highest-rated recruit.
Grayes joined a group of prominent receivers receiver, led by Texan record-breaking sophomore Jaxon Smith-Njigba. Ohio State, however, also had to let go of senior Chris Olave with the possibility of Junior Garett Wilson also leaving the team. They still, on the other hand, have Julian Fleming, Emeka Egbuka, and Marvin Harrison Jr.
The highest-ranked receiver recruits signing with Ohio State
Below are the five highest-rated wide receivers to have signed with Ohio State:
1. Julian Fleming, Southern Columbia (Pennsylvania), Class of 2020
2. Emeka Egbuka, Steilacoom (Washington), Class of 2021
3. Garrett Wilson, Lake Travis (Texas), Class of 2019
4. Jaxon Smith-Njigba, Rockwall (Texas), Class of 2020
5. Jailin Marshall, Middletown, Class of 2013
Who else joining Ohio State?
No. 16 athlete in the nation, as per the 247Sports composite rankings, Seffner, Florida, native Kye Stokes has also announced that he signed with Ohio State and was expected to play in the defensive backfield.
The 6 feet 2,185 pounds former Armwood High School star previously verbally confirmed that he planned to commit to the Buckeyes over Alabama Florida, Georgia, LSU, Miami (Fla.) and Notre Dame, among other schools on May 2. His personal best times were 10.80 in the 100-meters, 21.97 in the 200 and 51.19 in the 400.
"I'm not planning a visit to Florida and I'm not sure I'm going to see any other games," Stokes told SI.com on May 2. "I'm still a high school student and I love college football, so I could go see a game but if I did it would be just to enjoy a college game."
2022 Ohio State football recruiting class
The full list of Ohio State's 2022 football recruiting class so far is as follows:
- C.J. Hicks, LB
- Gabe Powers, LB
- Devin Brown, QB
- Caleb Burton, WR
- Kaleb Brown, WR
- Kenyatta Jackson, DE
- Kyion Grayes, WR
- Tegra Tshabola, OT
- Kojo Antwi, WR
- Jyaire Brown, CB
- Dallan Hayden, RB
- George Fitzpatrick, OT
- Ryan Turner, CB
- Kye Stokes, S
- Bennett Christian, TE
- Avery Henry, OT
- Sonny Styles, DB
- Caden Curry, DL
Ohio State's recruiting class for December National Signing Day is ranked No. 4 in the nation, behind Georgia, Alabama and Texas A&M.The three were reported to have planned to sign three 5-star recruits each. Ohio State right now holds 17 commitments with one 5-star, 14 4-star and two 2-star recruits in the class.
Ohio State Buckeyes
The Ohio State Buckeyes are the intercollegiate athletic teams that represent the Ohio State University, located in Columbus, Ohio.
Ohio State Buckeyes football seasons
The Ohio State Buckeyes college football team competes as part of the National Collegiate Athletic Association Division I Football Bowl Subdivision,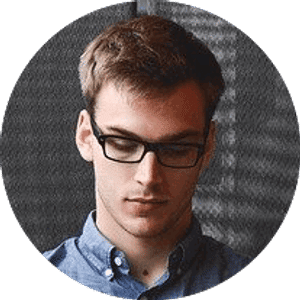 Jake Williams
Jake Williams is a sports gambling expert. He's been writing in the sports betting and DFS industry for over a decade. He specializes in MLB and NBA, along with College Basketball and College Football.