Ohio State Buckeyes hire Nick Kellogg, son of Clark Kellogg
July 7, 2022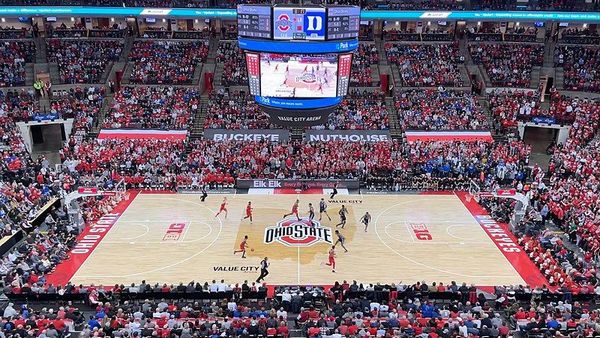 The Ohio State Buckeyes have announced they hired Nick Kellogg as one of the program's coaching staff. Kellogg is the son of legendary Buckeyes player and Hall of Famer Clark Kellogg.
Buckeyes head coach Chris Holtmann announced the hiring via a press release. Holtmann also confirmed that Kellogg would be serving as the assistant to the head coach or the program's director of scouting.
"We are excited about the addition of Nick to our coaching staff. Nick's work with the Milwaukee Bucks these past two seasons as well as his college and professional playing experiences will be a great asset to our current and future Buckeyes," Holtmann said.
"Obviously, the Kellogg name is special among so many who have followed Buckeye basketball over the years. We really look forward to Nick's work and contribution to Buckeye hoops."
Clark's stint at Ohio State
The news of the hiring sent a positive shockwave across the conference. Having him on board is similar to having the older Kellogg returning to his old alma mater, a place in which the former player debuted as a power forward and spent three years before entering the NBA with the Indiana Pacers.
Clark is a beloved part of the Buckeyes' basketball community, and his past collegiate career had so much to do with that.
In just three years, from 1979 to1982, with the Buckeyes, Clark made a whopping 1,285 points. He was named into the First Team All-Big Ten during the 1981-1982 season. In Indiana, the former Ohio State ace had an average score of 18.9 points per game in over 260 games. Unfortunately, he whung his jersey after sustaining knee problems that forced him to announce his early retirement in 1987.
Nick's career
The younger Kellogg followed in his father. The 30-year-old had a three-year stint with the Ohio Bobcats from 2010 to 2014. He was undrafted in the 2014 NBA Draft and went straight to play for the BC Batumi and Polish basketball team, the Start Lublin, through 2015-2017. The 2014 Second-team All-MAC would make his way to France with the Paris Basketball team in the following year and reportedly is still playing for the team.
It remains unclear whether Nick would call his basketball playing career a day and remain posted with his father's former collegiate team. Both he and Holtmann happen to be quite acquainted with each other as the HC once helped him serve as an assistant coach for John Groce's staff in Athens.
"Coach Holtmann and I go back to his recruiting days at Ohio University, and I'm thrilled to be reunited and working with him," Kellogg said of Holtmann via the release.
"He's a tremendous coach and he's put together a great staff that I'm very much looking forward to learning from. I can't thank him and his staff enough for the opportunity to take the next steps in my career in my hometown."
Aside from Nick, the Buckeyes also had quite a shocking change of management during this year's offseason. The program had to release Ryan Pedon to coach Illinois State and assistant Tony Skinn to Maryland. Responding to that, Ohio State promoted Mike Netti as a full-time assistant coach.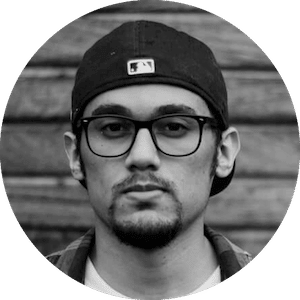 Gus Anderson
Gus Anderson is a gambling wizard. As a kid he dreamt about becoming a Tennis, Hockey and Golf professional but ended up as a gambling professional with focus on both sports & casino.