Notre Dame's Michael Mayer 'not worried' about season opener
August 26, 2022
Michael Mayer will play in front of more than 100,000 fans for the first time in his career when the Notre Dame Fighting Irish take on the Ohio State Buckeyes for the season opener on September 3..
Ohio Stadium is one of the most hostile grounds in college football. However, Mayers said he would not be worried by the stadium's atmosphere.
"I don't think it's any different than the other stadiums we're going to be playing in this year," Mayer said on Wednesday night. "To me, it's like, 'Home game, away game, just go play football.' I mean, I'm not worried about it. Go out there and play the best ball we can play."
Ohio Stadium is one of the largest stadiums in all of college football. The Horseshoe has a capacity of 102,780 people.
Despite the crowd capacity being behind Beaver Stadium and Michigan Stadium, Ohio State recorded 106,296 attendance in 2014, ending Michigan's 16-year run as the attendance leader.
"I've always been in my own little world out there," Mayer said. "Even in high school, I would never hear anything going on. Whenever I catch a ball or I'm blocking, the crowd noise is just totally blocked. It's kind of weird."
Mayer has never been to a game at the Horseshoe. The Notre Dame tight end, however, made a spring trip to the Buckeyes' indoor practice facility with coach Urban Meyer early in his prep career.
Preparing to face Ohio State crowd
To prepare its player, Notre Dame has played simulated crowd noise over the speakers during several practice sessions. The noise even stimulated Arkansas State graduate transfer Blake Grupe to kick a 42-yarder.
When asked about playing in one of the loudest stadiums in college football, Mayer said the crowd would not interfere with his team's play.
"I don't think anybody coming into this game is (concerned about noise)," Mayer said. "We're here to play football. We're not here to worry about the crowd noise, you know? We're here to play football, play our game."
The 2021 John Mackey Award Semifinalist is the nation's best tight end. He finished last season with 840 yards and seven touchdowns from playing in 12 games for the Fighting Irish. In his sophomore season, Mayer set a new school record for touchdowns receptions by a tight end in a single season.
Mayer played his 2020 season under reduced crowd conditions due to the COVID-19 pandemic. When asked about the most hostile atmosphere of his career, he said it was the 2021 win at Doak Campbell Stadium, saying the 68.316 crowd was loud for him.
"I think it's just how I am," he said. "I think it's just being focused, being locked in, being lasered in. Even in a home game, I don't need crowd noise. Everything's up here. I don't really need anything external.
"I don't even hear anything going on outside when I'm playing football out there. I never even have to worry about it."
The season opener will be the seventh time both teams meet. Notre Dame has not won against Ohio since 1936.
Last season, Notre Dame finished 11-1 with a loss to the Cincinnati Bearcats, costing them a spot in the top four.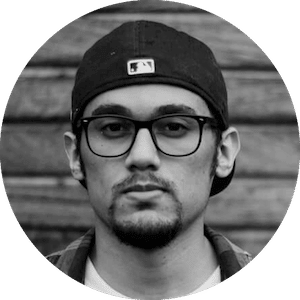 Gus Anderson
Gus Anderson is a gambling wizard. As a kid he dreamt about becoming a Tennis, Hockey and Golf professional but ended up as a gambling professional with focus on both sports & casino.