Notre Dame secures fourth winning streak after defeating Tar Heels 78-73
January 6, 2022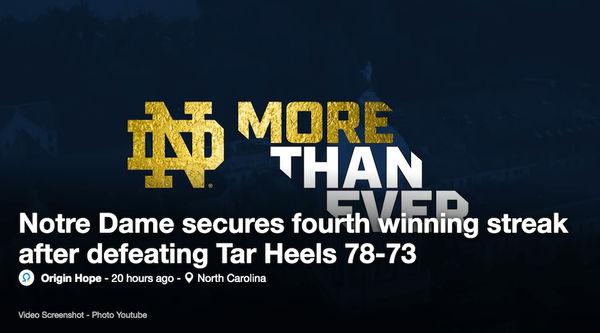 The Notre Dame men's basketball team had won three straight games, including a hard-fought road victory against Pitt. Prentiss Hubb led the way with a career-high 34 points against Pitt. After defeating North Carolina Tar Heels, it adds Notre Dame's winning streak to four, a cherry on top.
Notre Dame won the conference game against North Carolina with a 78-73 final score.
North Carolina's statistics domination
In terms of offensive stats, North Carolina, mostly, had been ahead of Notre Dame. Tar Heels only lacked behind Notre Dame at three-pointers and assists in terms of offensive statistics.
Even though North Carolina has a higher field goal percentage at 49.2 percent and both teams nailing 29 field goals, Notre Dame Fighting Irish nailed more three-pointers.
As for free throws, North Carolina was ahead of Notre Dame. The Tar Heels only missed one free throw out of eight attempts. Although Notre Dame had more attempts, both teams nailed seven shots on the line.
In terms of rebounding, North Carolina was also ahead of Notre Dame. The Tar Heels grabbed 39 total rebounds, and five of them were offensive rebounds. Meanwhile, Notre Dame only grabbed 27 rebounds, and only one of them was an offensive rebound. Additionally, North Carolina blocked Notre Dame's shots twice.
Armando Bacot, UNC's center, finished the night with a double-double collecting 21 points and 17 rebounds. Following him, Guard RJ Davis also nailed 19 points, five assists, and three rebounds.
Notre Dame's statistics
Notre Dame's solid defense enabled them to control the game's rhythm. Ultimately, its three-point shooters had more time to place themselves and shoot accurately. The team also managed to move the ball around before shooting it, resulting in 15 assists.
Notre Dame had 31 attempts to shoot outside the arc and nailed 13 of them.
Notre Dame's defense was clamping North Carolina's playmaker the whole night. Notre Dame racked seven steals and 26 defensive rebounds. On top of that, Notre Dame forced North Carolina to 14 turnovers and drew 13 personal fouls from the Tar Heels.
Nobody on Notre Dame's lineup had a double-double like Bacot, but four of its players closed the game with double-digit scores.
Forward Nate Laszewski had 20 points with an assist and eight rebounds. Guard Dane Goodwin had 17 points, three assists, and four rebounds following Laszewski.
Additionally, guard Blake Wesley scored 18 points, an assist, and a rebound. Lastly, sixth-man Cormac Ryan nailed 11 points and three rebounds.
Recap
The match between Notre Dame and UNC was at a stalemate until the 11th minute of the first half. Notre Dame took the lead and expanded it to 29-19 with around nine minutes left in the first half. North Carolina tried to close the gap with its fast-paced game.
The Tar Heels came close but couldn't take the lead. With 50 seconds left, Armando Bacot blocked a layup from the Irish but was unsuccessful on the fastbreak. Notre Dame managed to keep the lead and finished the first half with a 39-35 score.
Starting the second half, Notre Dame widened the gap again with 10 points differences around minute 15. With six minutes left, UNC was trailing by five points.
North Carolina then managed to take the lead for the first time, with three minutes left on the game. However, Notre Dame's consecutive three-points tarnished the hard earn lead and eventually finished the game with 78-73.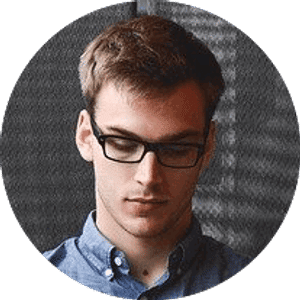 Jake Williams
Jake Williams is a sports gambling expert. He's been writing in the sports betting and DFS industry for over a decade. He specializes in MLB and NBA, along with College Basketball and College Football.